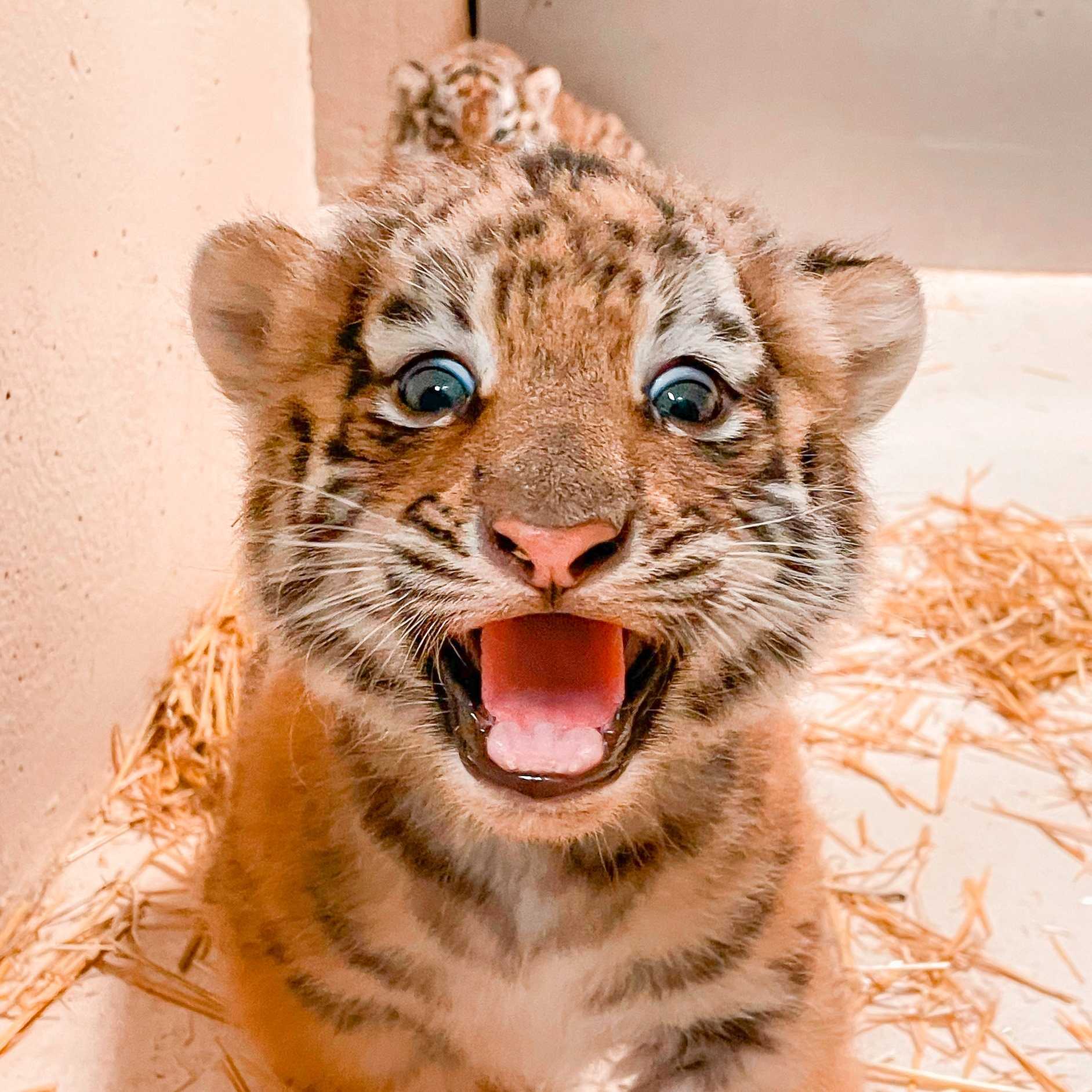 Tommy was really excited. His mom had signed him up at the new school in the neighborhood. He was tired of being home-schooled and wanted to meet some other cats.
He was a little surprised by how small some of his classmates were. But everyone seemed really friendly. He made friends quickly and started hanging out with Billy and Eddie.  Before long, they were inseparable. They sat together and played together at recess.
Some of the older kids started making fun of Tommy because he was so big. He thought it was rather rude of them since he had never pointed out how small he thought they were.
Jimmy: Hey, kid! You're no kitten. Look at those paws!
Tommy: What's wrong with my paws?
Jimmy: They're huge!
Tommy: That's not nice! Take it back!
Larry: He's right. Those aren't paws. They're mitts.
Tommy felt like he was going to cry. He was much too gentle to fight with the little cats, but he didn't understand why they were talking about his paws. They were the perfect size for his body. Eddie ran to get their teacher.
Ms. Smithers came up and saw the tiger cub with the three kittens (Billy, Jimmy, and Larry). She had been a little nervous about having a tiger in the school. She hoped he wasn't causing trouble.
Ms. Smithers: What's going on here?
Billy: Jimmy and Larry are being mean. They're making fun of Tommy's paws.
Jimmy: They're huge! I've never seen paws that size.
Ms. Smithers: Jimmy! Apologize immediately! His paws are perfect.
Larry: His paws are twice the size of mine.
Ms. Smithers: He's almost twice your size.
Larry: I know. I figured he must have been held back a couple of times.
Ms. Smithers: No, he's the same age as you are. Haven't you ever met a tiger cub before?
Jimmy: He's a tiger? Whoa! That is so cool! Sorry, dude! Don't eat me!
Tommy was confused. Why would he eat Jimmy?
Ms. Smithers: He's not going to eat you. Apologize correctly, please.
Jimmy: I'm sorry. I didn't realize you were a tiger. You look like a big kitten.
Tommy: It's OK. I didn't know there weren't any other tigers here. I won't eat you. But please leave me alone.
Jimmy and Larry looked at each other and walked away.
It was the first and only time that Tommy was bullied at his new school. Soon he fit right in and was just one of the group.
Pictures courtesy of Google Images.