Where we are: The Animal Rights Coalition (ARC) has been working to stop humans from using their names as insults. They have had no luck with submitting a petition or trying to meet with the members of the Human Council. Gregg Bear and Ivan Tiger decide that it is time to consult with a lawyer. (Links to the previous sections are found at the right)
Gregg and Ivan are waiting in the offices of Sharkfin and Sharkfin to meet with the attorney. A well-groomed Siamese cat approached them.
Siamese: Hello, I'm Greta. I've been assigned your case.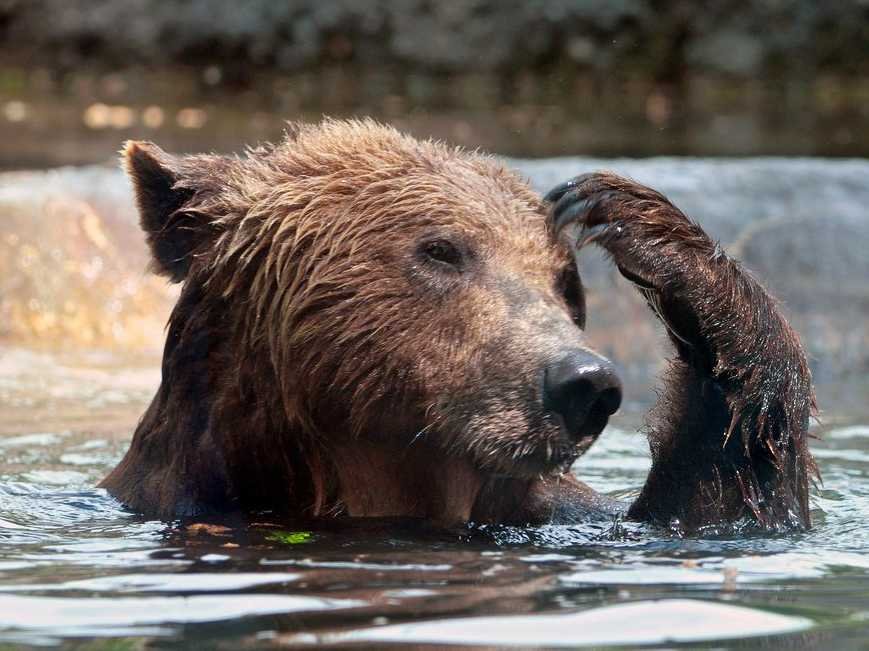 Gregg and Ivan looked at each other. Was this some kind of joke? This cat was not going to intimidate a bunch of humans. What was she going to do? Purr loud?
Ivan: Meaning no disrespect….
Greta: You want to know why I'm not a shark, right?
Gregg: Actually, yes. We've been trying to get a bunch of humans to listen to us and we wanted someone to get their attention.
Greta: Actually, that's why they sent me. If you two aren't going to intimidate them, we certainly won't.
Ivan: What do we do?
Greta: First, you have to know what is going to get their attention. What can you do that they can't ignore? When do you interact with the humans?
Ivan: We see them at the stores and at work. But that's just the regular humans.
Greta: OK. But they're all just regular humans.
Ivan: Some of them are more important. They own things and tell other people what to do.
Gregg: We want to get their attention.
Greta: Then you need to make them understand that their insults are having an impact on their business. You need to tell people to stop using their products until the humans stop insulting you.
Gregg and Ivan left, confused. They had wanted to hire someone to sue the humans. This cat wanted them to educate the humans. They called another ARC meeting.
Gregg: We met with a lawyer. She said that we need to get the humans to see that we're important to their business before they'll listen to us.
Cecile Ferret: I guess that makes sense. They've thought they're better and smarter than us forever.
Joe Iguana: They take us for granted.
Ivan: That's what the lawyer said.
Ralph: OK. What do we do?
The animals talked about which businesses they might be able to influence. They decided that they would only do one at first to see if anything happened. The first business they targeted was Adderson's Shoe Supplies. They posted this message outside shoe stores:
"Please buy a brand other than Adderson's. Their advertising calls tired, stinky feet "dogs". We want them to find a different way to sell their product. Thank you. ARC
The signs didn't work. People still bought the shoes.
Gregg: I don't think this is a very good idea.
Joe: I don't know why we chose shoes. We don't wear shoes. We should have done food. Food is always good.
Cecile: Did you hear? We made the news!
"Tonight's local take is the boycott ARC is trying to start against Adderson's Shoes for slander. It seems the animals are finally tired of being insulted. Good luck!"
Ivan: Great. We'll need it.
Cecile: It gets better. Look at this:
Animal call for end to insults spreads. Several areas have picked up on the ARC animals' quest to end animal name insults. Protest is gaining momentum.
Three months later: Due to grass-roots pressure from their customers, humans included, the Human Council began the process to identify and eliminate institutional animal insults.
Pictures courtesy of Google Images.