Please note: Everyone knows that we would never allow any human to dress us up for an occasion. We are not passing judgement on cats who choose to dress up for the holidays. We are passing judgement on humans who insist their cohabiting cats dress up to please them, the human.
You may remember Yule Cat. He's an Icelandic enforcer and you want to stay on his good side. Traditionally in Iceland, if you finished all your chores by Christmas Eve you would get a new set of clothes on Christmas.
Yule Cat prowls around the neighborhoods on Christmas Eve, checking children' s presents to see if they are receiving clothing. If they are, Yule Cat continues on his way. If the child has been naughty and didn't finish their chores, Yule Cat will see that the child is not receiving a present. Yule Cat eats the child's meal as an appetizer and has the child for the main course.
We propose something similar. Yule Cat will prowl the neighborhoods, looking in windows. If he sees a kitty dressed in fur, he will pass along. If he sees a kitty dressed up and looking content, he will pass along. However, if he sees a cat who is struggling to get out of the clothes or fighting not to put them on, he will spring into action. Not only will he destroy the offending kitty clothes, he will destroy the festive wear of the responsible human.
We imagine something like this:
Verdict: An obviously unhappy cat. Release the poor creature and show me the way to the human's closet.
Verdict: Minimal costume. Cats seem relaxed. No need for me here.
Verdict: Someone needs to explain the difference between cats and reindeer to this human. The poor cat is not amused. I hope the human has wool. I love wool.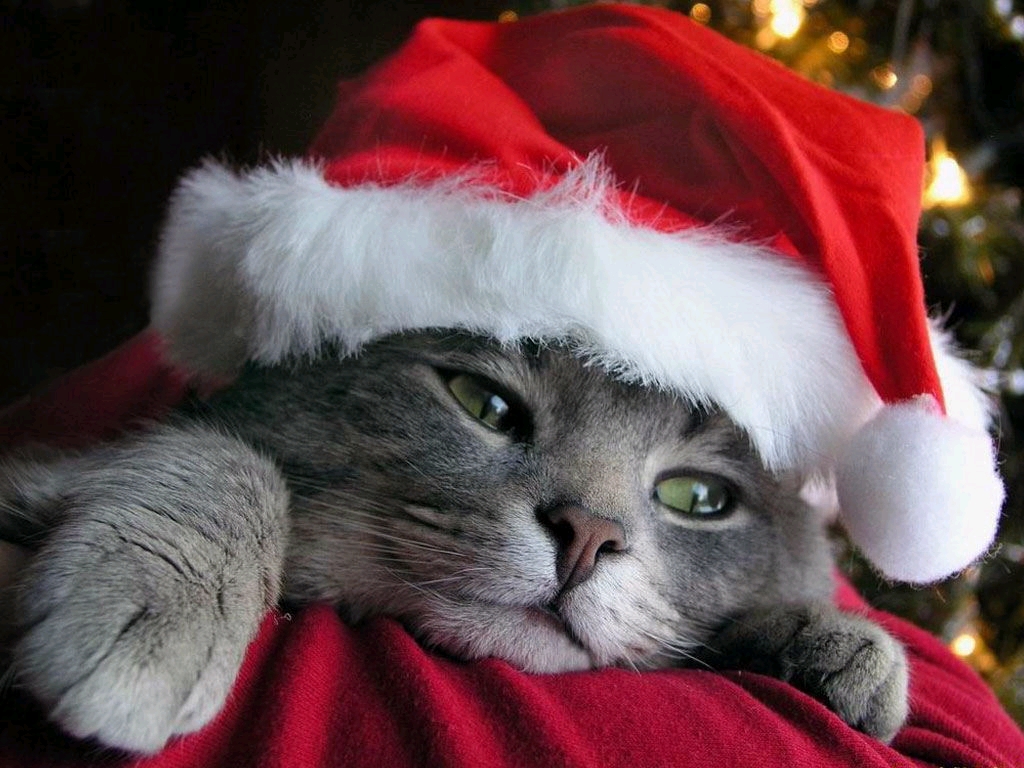 Verdict: This little one is almost asleep. Let them be.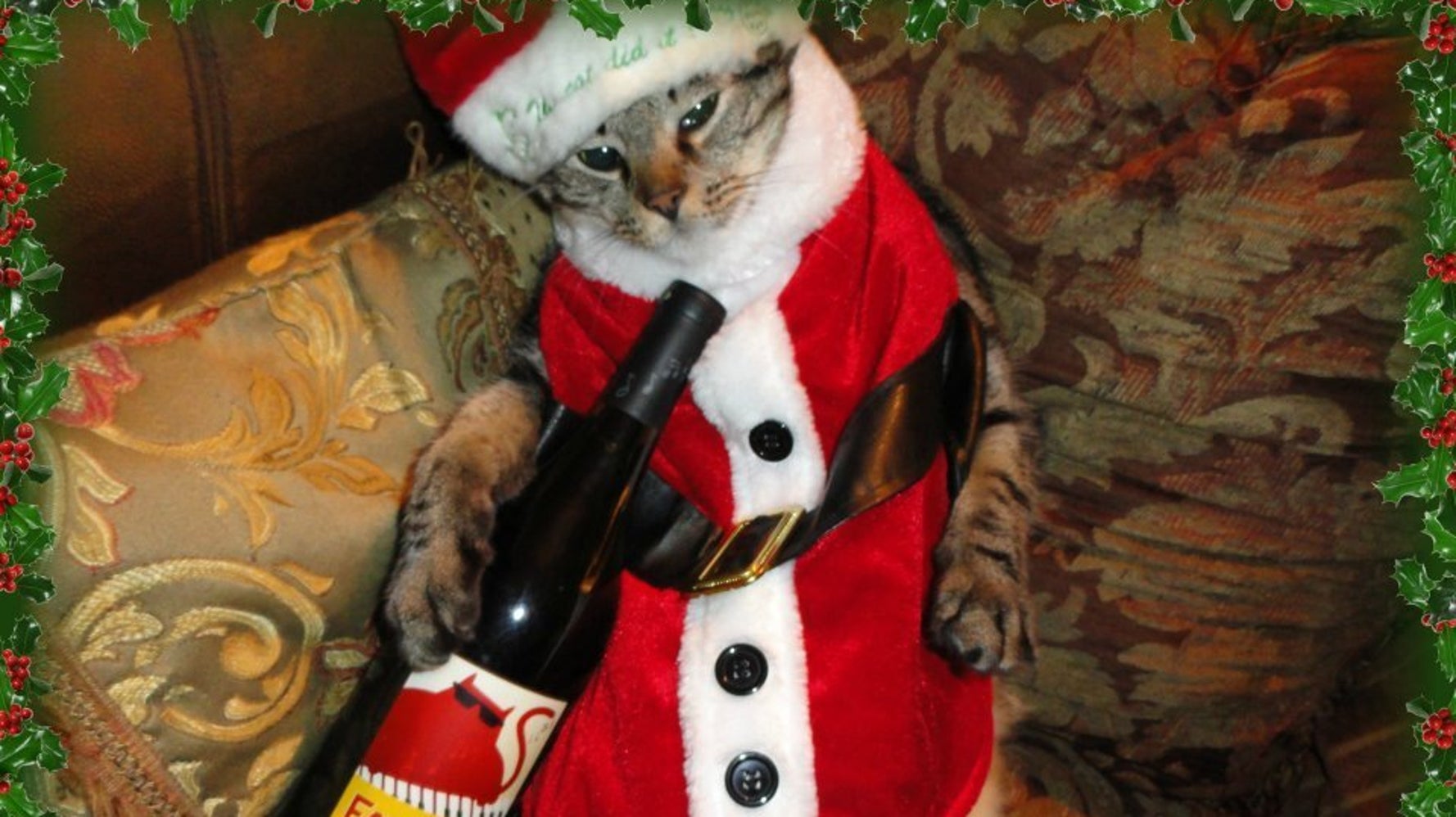 Verdict: Where do we start? Any human who dresses their cat to look like a drunk Santa is obviously doing it without the cat's consent. We think we'll have the dinner as well as the clothes.
Verdict: This is not a happy cat. We have no choice but to destroy your party clothes.
Remember humans. Your cat may put up with the clothes you make them wear, but that doesn't mean they like wearing them. Yule Cat may be right around the corner.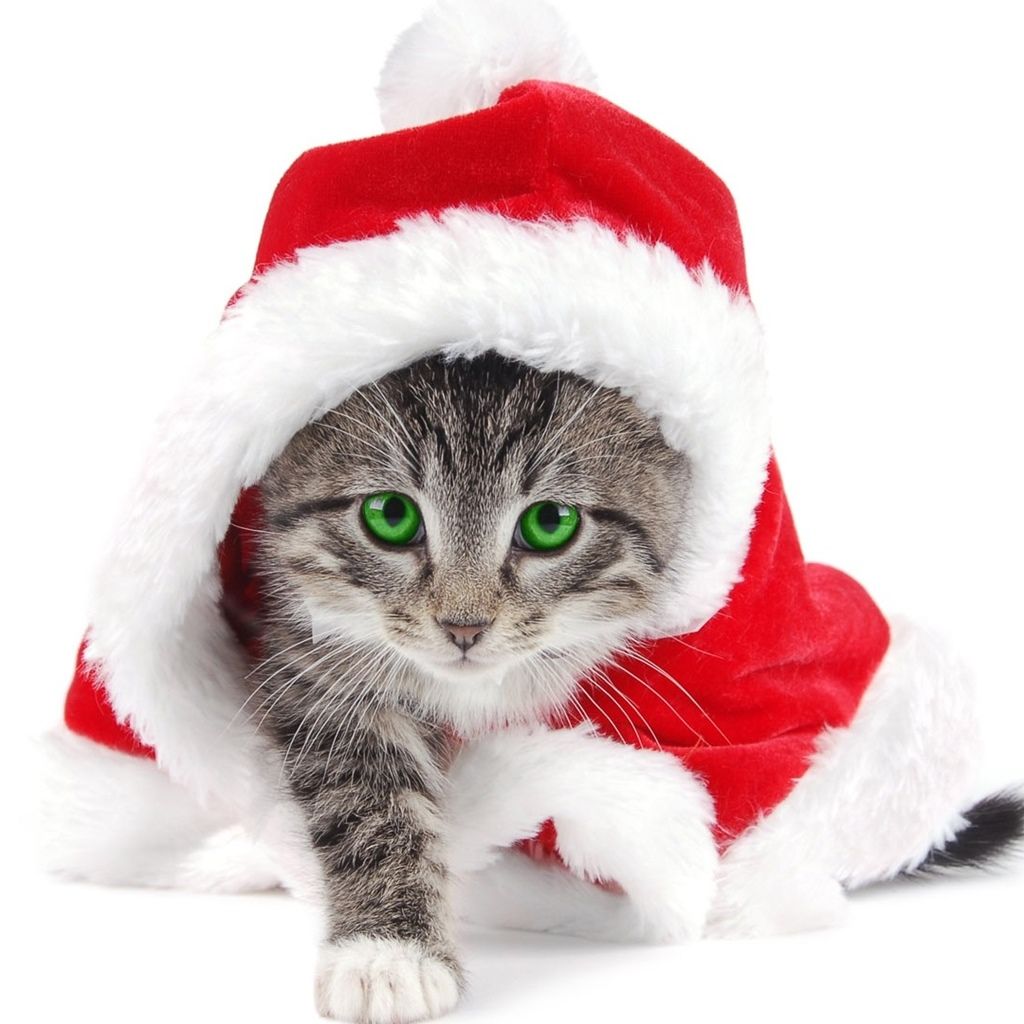 All pictures courtesy of Google Images.