We thought we'd take a quick trip around Kitty Yelp to see what's going on. All ratings are based on a best of five.
Joe's Bistro
Have been here several times (it's close to home). The service is pretty good, but the food is very uneven. We've had excellent salmon and tuna. But the chef uses a LOT of beans. What cat likes beans? And the chicken always seems to be in sauce. We're not huge fans of tomato sauce. Definitely call ahead to find out what the daily special is going to be.
😺😺😺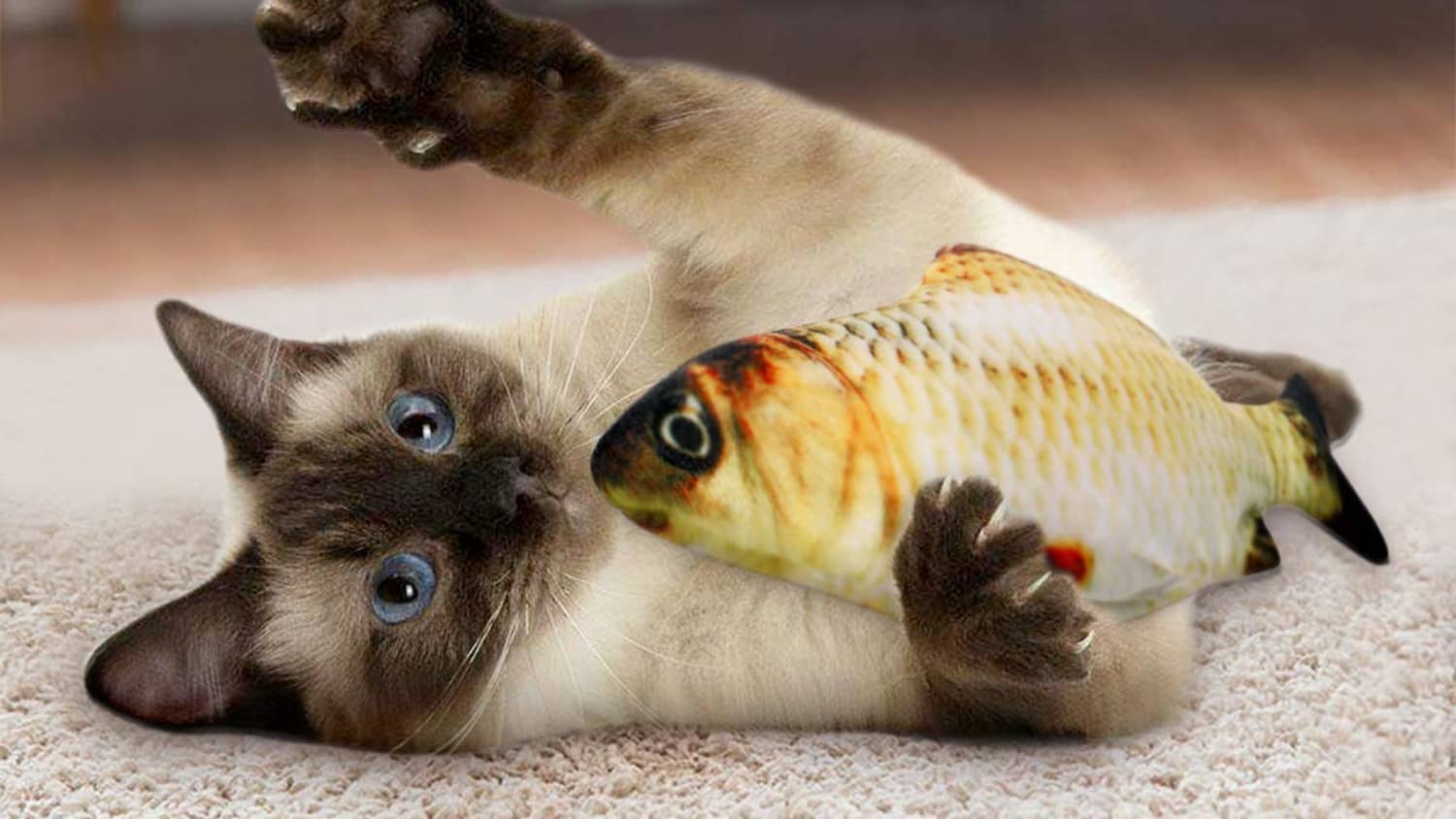 Flopping Fish Toy
Have to admit I was excited when I unwrapped this fish. It was huge. I thought it was for cuddling, or maybe a kick toy. Then the humans plugged it in, and it started to flop around. It was so scary! I thought it was going to whack me in the face. Definitely not for small or timid kitties.
😺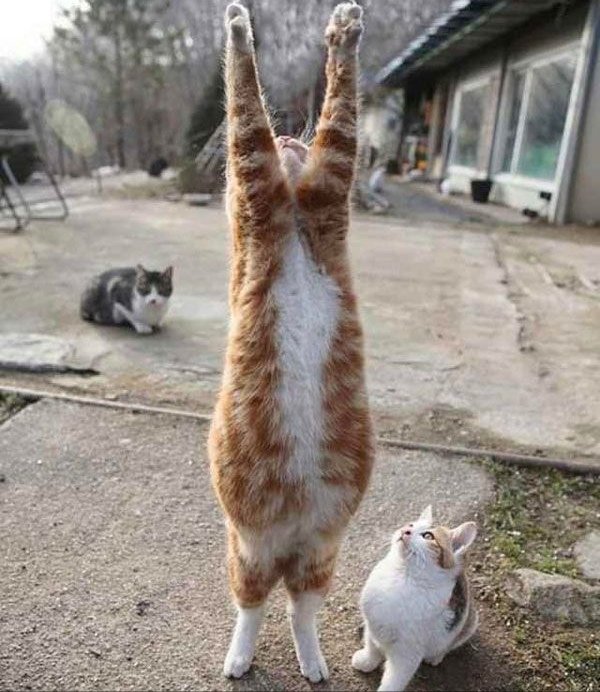 Dr D's Catnip Zoomers
The name says it all. These treats are pawsome!!! Eat a couple and you'll be racing around the house, getting into everything. They're a little pricey, but definitely worth the money (especially if it belongs to your human). Highly recommend.
😺😺😺😺😺+++++++++
CuddleSoft Electric Bed Warmer
It is definitely soft and fuzzy. But the buttons on the control are hard to push if you're a kitty. And if the human turns it on at night, it doesn't stay on all day while they're gone. I would recommend not moving off of it once you get it warmed up.
😺😺😺
Toasty Soft Throw
It's really furry. Very comfortable. Not big enough to share with a human, so make sure they have one of their own. Biggest plus is that you can step on the corner and turn it on. The longer you press, the warmer it gets. It is so snuggly!! You probably want one in every room in the house.
😺😺😺😺😺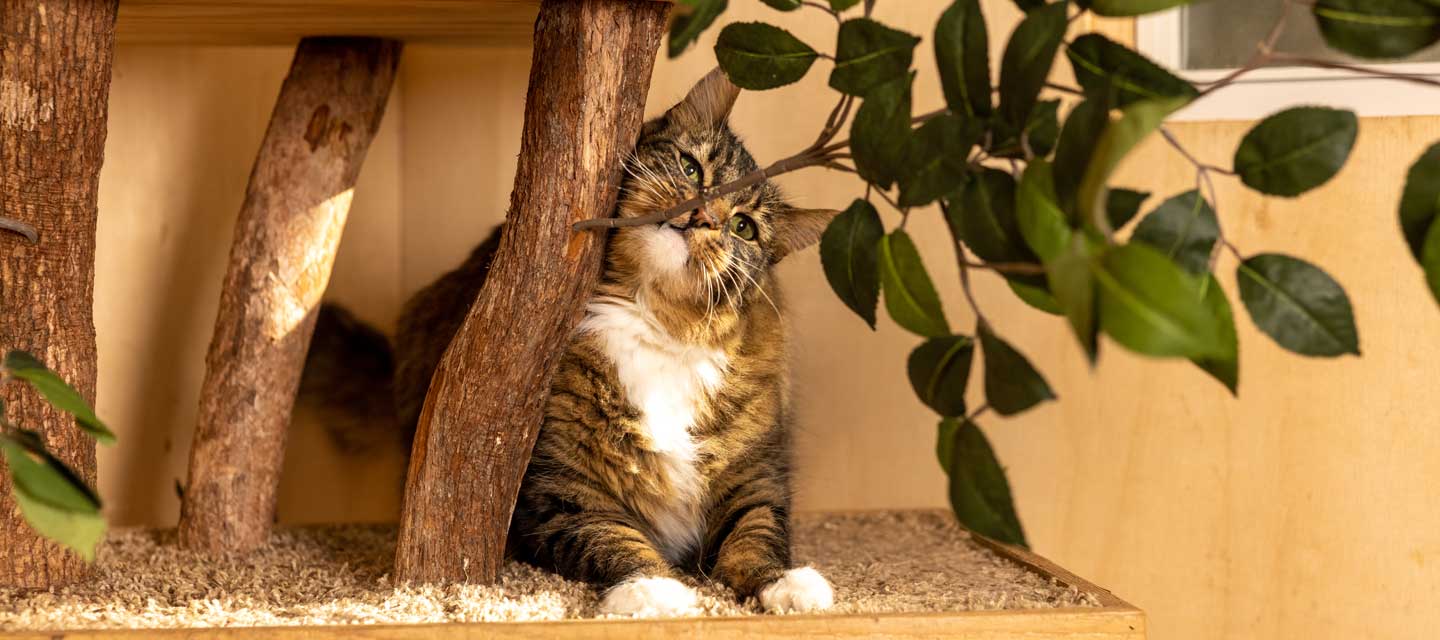 Happy Cat Boarding Palace
It ain't a palace, and it ain't full of happy cats. I was stuck there for a week. The humans were okay, I guess. But the name is a lie. They let DOGS stay there too. And dogs are noisy and smell weird. I tried to escape, but they lock EVERYTHING up. I made sure my humans knew what a mistake it was. I am NEVER going back there.
😺- because Kitty Yelp doesn't allow zero happy cats
Simon's Mega Bucket O'Treats
It is a big bucket of treats, and pretty cheap. Some of them are pretty good, like the salmon and chicken. But some of the flavors are pretty weird. Not sure what "Field Prey" was supposed to taste like, don't think it was supposed to be grass. There were also some yellow ones. I think they were supposed to be banana. I don't know any cats who like bananas. I will probably stick with name-brand treats in the future.
😺😺
Albert's Buffet
We are NEVER going back there. They were so rude. We waited in line for a half an hour before we got to the buffet line. Then they told us that we had to use plates. What cat can carry a plate? So they made plates for us, and made us sit in a corner. Away from everything. And they gave us stuff that no cat in its right mind would ever eat. Like green beans and mashed potatoes. When we went back for more fish, they THREW us on the floor. We jumped back up, but then they made us leave. Seriously, why do they let cats in?
😺
Ma Maison
Inside living quarters. Comes with 3 beds, 2 humans, and a bed warmer. Warm and dry. Ample kibble and bits. Sometimes the food smells fishy. Minus points for making me lose my man parts and no wild game. On balance, would highly recommend.
😺😺😺😺
Pictures courtesy of Google Images (except us)