Suzy Bunny had been subletting a room from Wally Woodchuck and his family for several months. She was a very sweet bunny, and they treated her like a daughter. Towards the end of summer, she brought her boyfriend Jake home to meet the Woodchucks.
Suzy: Everyone, this is Jake.
They all greeted him and invited him for dinner. He was a very charming rabbit and soon won everyone over with his jokes and laid-back manner. It wasn't long before he was visiting every day.
When the weather began to cool down, Jake had an idea.
Jake: Suzy, how about I move in with you for the winter? I need a place to get out of the snow, and it's really nice here under the porch.
Suzy: You mean like we would be living together? That sounds awesome!
Jake: Yeah! Do you think it would be okay with the Woodchucks?
Suzy: I don't know why they would mind they seem to really like you.
Jake: You should ask. I know they think of you like family.
Suzy approached Wally and Wanda, explaining that she would like to have Jake move in. They looked at each other.
Wally: You know that we love you, Suzy. But we hibernate in the winter, and we're just getting ready to settle down. We think it's fine for you to stay here, but we really don't know about having anyone else in the burrow.
Wanda: He seems like a nice young man, but rabbits don't hibernate. We really need our rest.
Suzy was disappointed, but she went back to tell Jake that the answer was no. He didn't say anything right away. But the next time he visited for dinner, he brought it up.
Jake: You know, winter is coming and I really need someplace to stay in the bad weather. I've been dating Suzy for about six months now, and it would be perfect if I could just move in with her.
Wally: Where are you now, Jake?
Jake: I'm with my parents, but I don't really belong there, being a fully grown rabbit and all.
Wally: That's probably true. They'll be having little ones in the spring, more likely than not.
Jake: Exactly. And I really don't have any privacy. It's not like I can take Suzy back there.
Wanda: We really like you, Jake. But we're concerned about having someone coming and going at all hours while we're trying to hibernate. Suzy is very quiet, and we think that she'll be fine. We really don't know you very well.
Jake: You won't even know I'm here. I promise.
Suzy: You have my word. I'll make sure he's as quiet as I am.
The Woodchucks thought about it for a few days, and decided to let Jake move in. It was only a couple of weeks before hibernation, and they were busy gathering their nesting materials and eating extra to put on some weight. The only thing that they really noticed was that he seemed to have a lot of friends all of a sudden.
Wally: Well, this is good-night for the season. The kids are all settled in. Wanda and I wanted to see if you had any questions before we turn in.
Jake: Where do you keep the extra food? I noticed that there really isn't much in the pantry.
Wanda: We don't keep food over the winter. We're sleeping. It's up to you and Suzy to feed yourselves.
Jake: Oh. I guess I hadn't really thought it through. That makes sense.
Suzy: It's okay, sweetie. You've foraged before haven't you?
Jake: Not, really. I lived at home. Guess I'll have to pick it up.
Wally: Anything else?
Jake: Exactly how soundly do you guys sleep? I mean, what if there's an emergency?
Wally: What kind of emergency?
Jake: I don't know. What if we need you?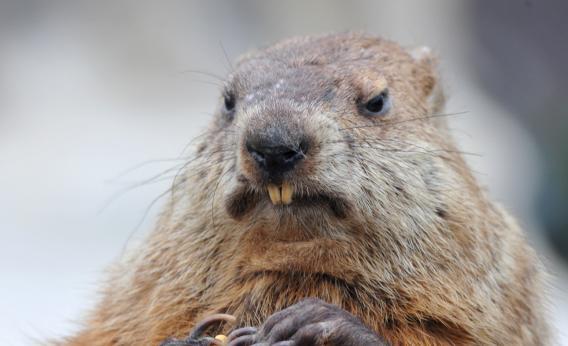 Wally and Wanda looked at each other.
Wally: Good night, Jake. Have a good winter, Suzy.
Suzy: Sleep well, guys. See you in the spring.
Jake started hopping around.
Jake: This is really weird. They're going to sleep for months?
Suzy: That's how hibernation works. We'll be fine.
The Woodchucks get settled in for the winter, and are peacefully hibernating. Suzy and Jake were adjusting to life together.
Jake: We should have a party! You know, like a housewarming!
Suzy: We can't have a party. The Woodchucks are hibernating.
Jake: How about something small? Just a few of our friends.
Reluctantly, Suzy agreed. A few rabbits came over one night. Suzy checked on the Woodchucks, and they seemed to be fine.
Jake: See? I told you it would be okay.
Jake got into the habit of having a few of his buddies over every couple of days. One or two of them seemed to be pretty much living at the burrow. Suzy didn't really notice because she was busy outside of the burrow. She really liked winter. Jake didn't notice that the Woodchucks were a little restless in the their hibernation.
Jake: Suzy, this is great! It's like having our own place. It's like the Woodchucks aren't even here.
Suzy: I'm getting nervous, Jake. This isn't our place, and we really don't know how much noise they won't hear. I promised them I would be quiet.
Jake: Relax. They're out for the season.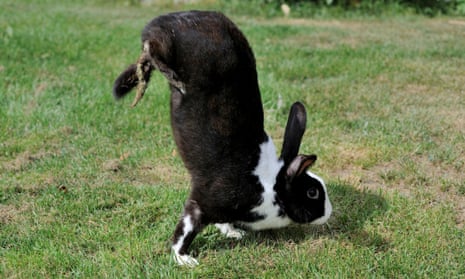 Jake decided to throw a party. Suzy went along because she really liked Jake. Things were going pretty well until a bunch of rabbits started dancing. They were shaking the whole burrow. Suddenly, a very large form stood in the doorway.
Wally: I thought I told you that you needed to be quiet?
Jake didn't even see him. Suzy poked him to attention.
Jake: What?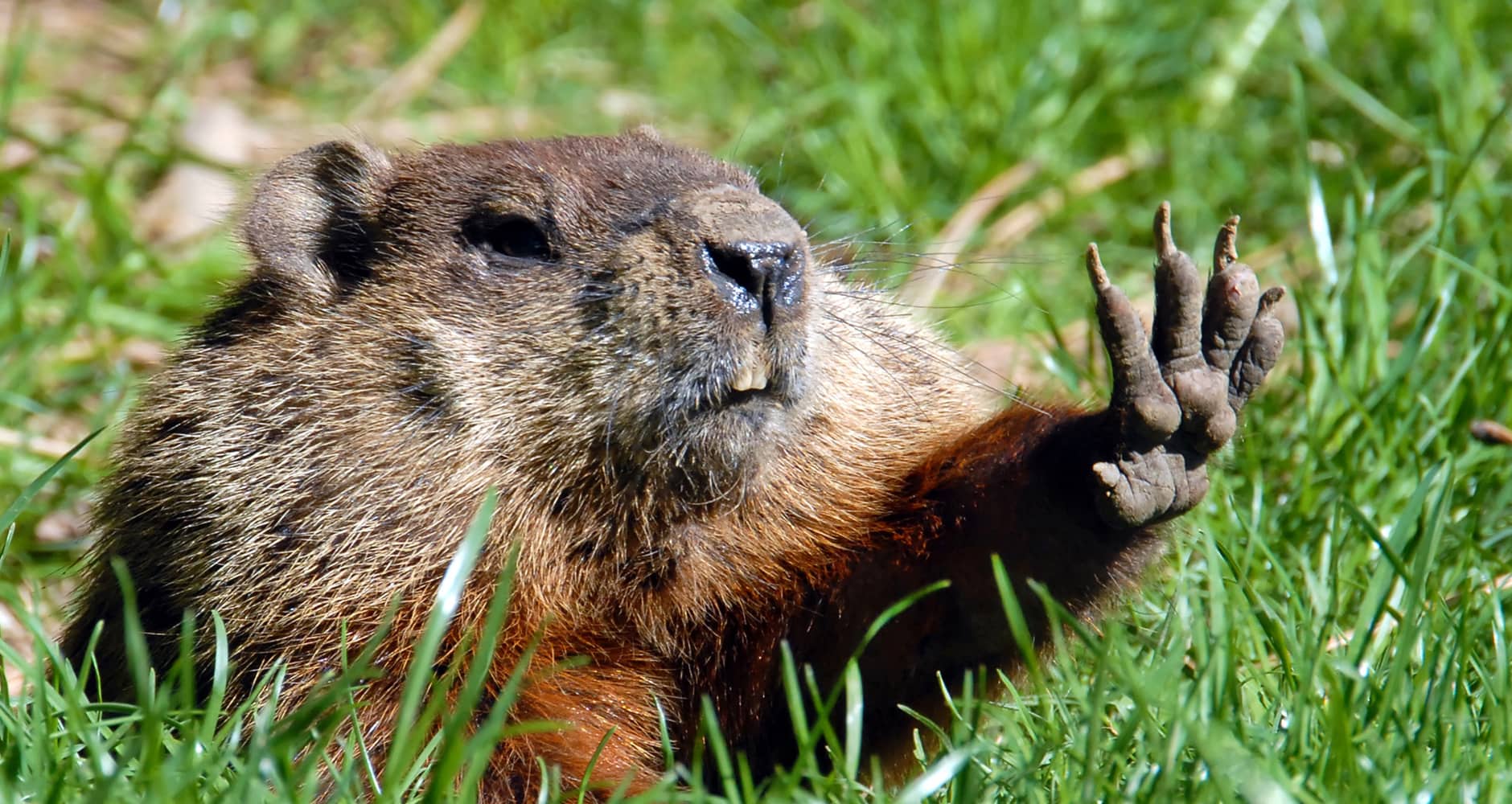 Wally: I TOLD YOU TO BE QUIET IF YOU WANTED TO STAY HERE!
Jake: Did we wake you?
Wally: Of course, you woke me. You woke everyone in the neighborhood. You need to leave. Now.
The other rabbits had scattered when they saw the large woodchuck. It was only Suzy and Jake in the burrow.
Suzy: I'm so sorry. I didn't realize it was going to be so loud. I shouldn't have agreed to it.
Wally: No, you shouldn't have. He has to go. Or you both have to go. Now.
Jake slunk out into the darkness. He had no idea where he was going. Suzy was in tears. Wally stomped back to bed.
Next week: What is going to happen to Jake?
Pictures courtesy of Google Images.