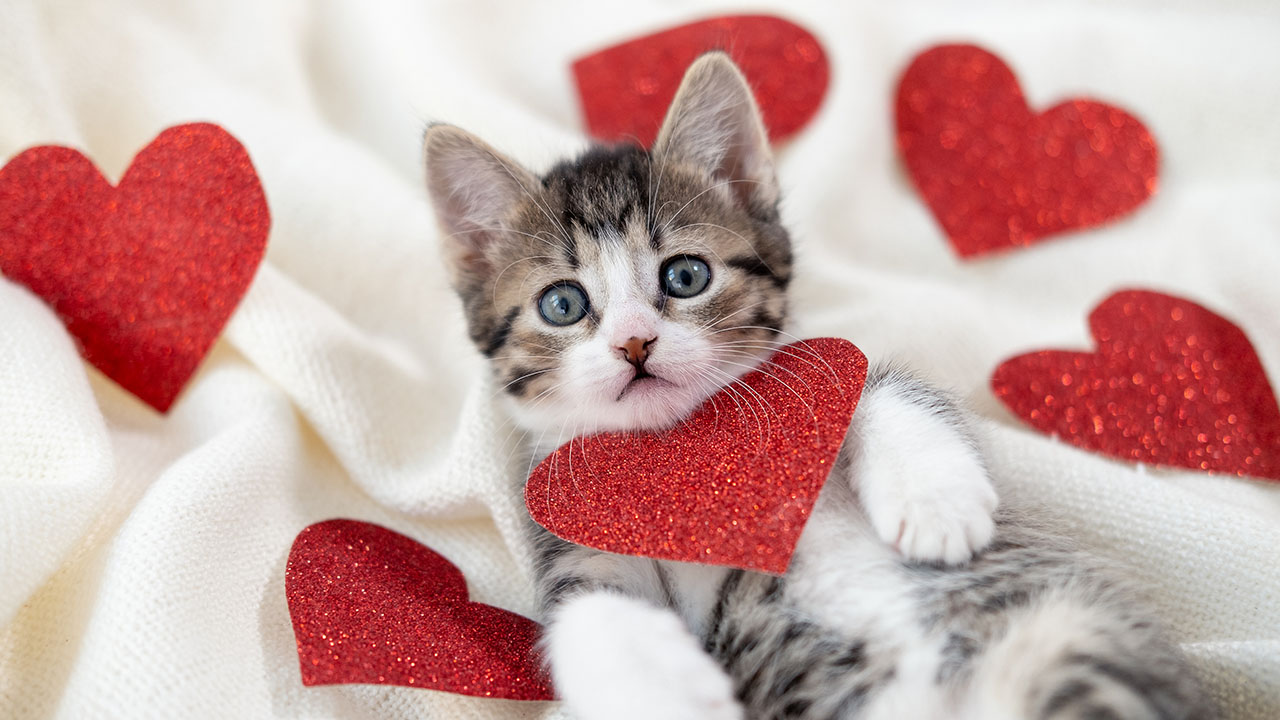 It's been a while since we checked in with the ladies who make up the Real House Cats of Crabapple Cove (RHCCC). They are all looking forward to the big Valentine's Day party thrown annually by the Loyal Order of the Saber Tooth Tiger. Everyone except Bella, that is.
Bella: I think I'm going to skip the party this year. I'm not really in the mood.
Fluffy: You have to go! We already paid for the table.
 Miki: Yeah. We always go together. It's a tradition.
Bella: I know. But I don;t have a date. I don;t want to be the only single kitty at the Valentine's party. It's too depressing.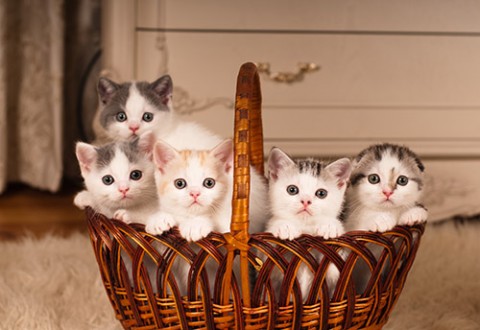 Daphne: What happened to that guy you were seeing? Jack?
Bella: I had to dump him. Turns out he had two other girlfriends. And one has kittens.
Fluffy: The two-timing rat! I knew he was no good! The ones that seem to good to be true are always trouble. I'm sorry, sweetie.
Bella: It's OK. But I don't feel much like partying.
Miki: Do you want Ralph to get one of his friends to join us? He knows some nice guys.
Bella: Thanks. But I don't think so.
Fluffy: I'm on the organizing committee, so I'll be pretty busy. If I don't bring a date, will you come?
Bella (hesitating): I guess.
Miki (clapping her paws): Pawsome! We'll have a great time!
Bella arrived at the party early and helped Fluffy get things set up. Before long, Miki and Daphne showed up with their husbands. Daphne's husband Sam was grumbling.
Sam: I don't understand why they call this a party. It's a dinner. They only call it a party so they can charge more.They don't even have an open catnip bar.
Miki: I told you. The Saber Tooth TIgers only have one fundraiser every year, and they don't want a bunch of stoned cats getting into fights.
Daphne (laughing): Ignore him. He's just grumpy because the kids were teasing him about his fur.
Ralph: You are looking extra fluffy tonight.
Sam: Yeah. Daphne talked me into going to the groomer today. She went wild on the blow-out.
Daphne: Well, I think you look adorable. And isn't that what matters?
Sam: I guess. I'll just avoid the mirrors.
Fluffy came up with a tray of niptinis.
Fluffy: Enjoy, everyone! Gunther makes the best niptinis in town.
The others began lapping up the drinks and talking. Before long, it was time for dinner. The food was wonderful – a seafood buffet with various greens. After the food, there was dancing.
Fluffy was mingling. She was a very social cat and loved big parties. She knew everyone and was having a great time.
Daphne and Sam got up to dance as soon as the music started. Miki didn't want to leave Bella at the table by herself, so she and Ralph stayed around to talk. But the loud music made it difficult to hold a conversation. 
Bella: You guys go ahead and dance. I can't even hear myself think in here. I'll go see if I can help with something.
Miki and Ralph left the table. Bella looked around. She didn't really know anyone working. She had just followed Fluffy around earlier.
Finally, Bella decided that she wanted some tuna juice. She went up to the bar and said hello to Gunther. Things were fairly quiet at the bar.
Gunther: What would you like, pretty kitty?
Bella: Tuna juice, please.
Gunther: Anything for your date?
Bella looked around, confused.
Bella: I don't have a date.
Gunther: Good. I was just making sure before I asked if I could join you for a drink. I'm going on break, and I'd like to spend it with you. I've been watching you ever since Fluffy introduced us.
Bella was flattered, but nervous. She was a quiet, shy cat and not used to this type of attention.
Bella: I guess so.
They sat near the bar and sipped tuna juice. 
Bella: Crabapple Cove is a small place. I don't remember seeing you around. Are you visiting someone?
Gunther: Actually, I moved up her to write the Great American Cat novel. I made a bunch of money in New York, and then relocated.
Bella: Really? I work at the library, and I love reading. That's wonderful! Very impressive.
Gunther (laughing): Not yet. All I have so far is the idea and the outline.
Bella: I'm still impressed. I never met a novelist before. Why are you here tonight?
Gunther: I ran into your friend Fluffy at the meat market. She told me about the party and convinced me to come help. She's very persuasive.
Bella (laughing): She usually gets what she wants.
Gunther: I'm glad I came. I don't know many folks, and it's been great meeting everyone. And I got to meet you.
Bella blushed under her fur.
Bella: Well, I'm sure I'm the least interesting cat here.
Gunther: I don't believe that. Tell me about yourself.
Bella talked about the library and her daycare. They had just started talking about books when Gunther was called back to the bar.
Gunther: That was fun. I'd like to talk some more. Can I take you home after the party?
Bella: I'd like that.
Bella went back to her table and watched the dancing. When the party finally ended, Gunther escorted Bella home. And he was a purr-fect gentleman.
Pictures courtesy of Google Images.