It's time to celebrate all things cat! Monday is International Cat Day, so everyone should be celebrating the wonderfulness of us.  Here are some suggestions for ways your human can spoil you on this special day.
Presents
Who doesn't love a new toy? It doesn't have to be anything extravagant. Just something to let you know you're appreciated. Here are a couple of do-it-yourself ideas:
Wine Corks – Soften the wine cork by boiling it. Make a hole in one end, and insert feathers, pipe cleaners, ribbon, etc. Secure the attachment with epoxy. Let fully dry before use.
Cat Tent – Bend wire hangers into an interesting shape. Pull a t-shirt over the hangers. Glue the bottom and sleeves over. The neck hole leaves an opening for the cat to get in and out of the tent. (Full instructions are here.)
Pom-poms – Loop yarn around your hand multiple times (25-50). Slide the yarn off your hand and tie it around the center with another piece of yarn. Cut the loops and fluff it up. You can attach it to a stick if you'd like.
Catnip
Is it really a party if there isn't any catnip? You can enjoy it fresh, dried, or in a toy. Maybe you'd even like to try some cool catnip tea. You can try sprinkling some on a favorite climbing tree. We know everyone doesn't love catnip, but it's the perfect opportunity for those who do to enjoy a little.
Pictures
Maybe it's finally the right occasion to have your official portrait taken. What better way to commemorate the day than to have a professional picture. Selfies are nice, but wouldn't it be pawsome to see yourself captured in all your regal beauty. You can consider letting your human share the spotlight. You'll have a family keepsake. And the human can pay.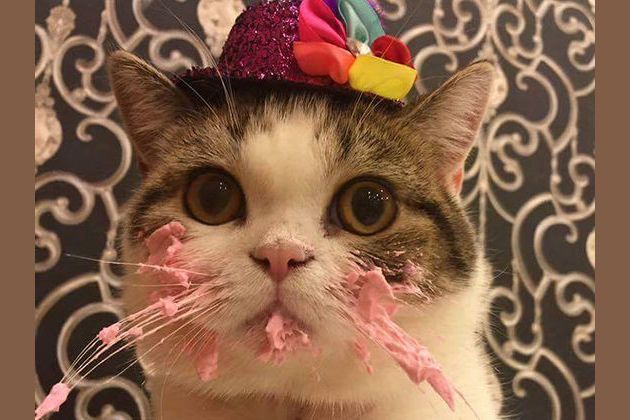 Kitty Cake (More recipes here)
Why should humans be the only ones who get to each cake on special occasions? The one below is super easy. If your human is more talented, you should definitely check out the link above.
Step 1 – Mix drained tuna, shredded chicken, and pureed sweet potato/pumpkin in a large bowl. Add rice flour to get a firm consistency.
Step 2 – Use a cookie/biscuit cutter to make small cakes. Your human can also form them by hand.
Some cats like to have whipped potato frosting. That sounds pretty yucky to us, but we won't judge you.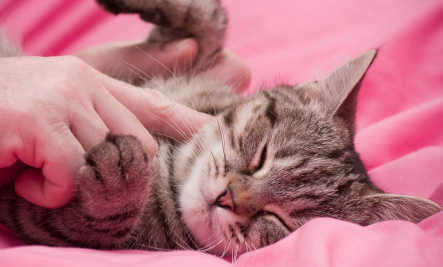 Pampering
You should definitely expect extra attention on the holiday. Maybe you'd like an extra-long play session. Or a kitty massage. Your own human can massage you or you might get lucky and they'll know a professional kitty masseuse (most likely your vet has a name). Maybe you can get a new kitty bed to get ready for the cool weather that will be here before we know it. At the very least, demand some extra pets and rubs.
If your human is interested in some massage basics, you can find them here.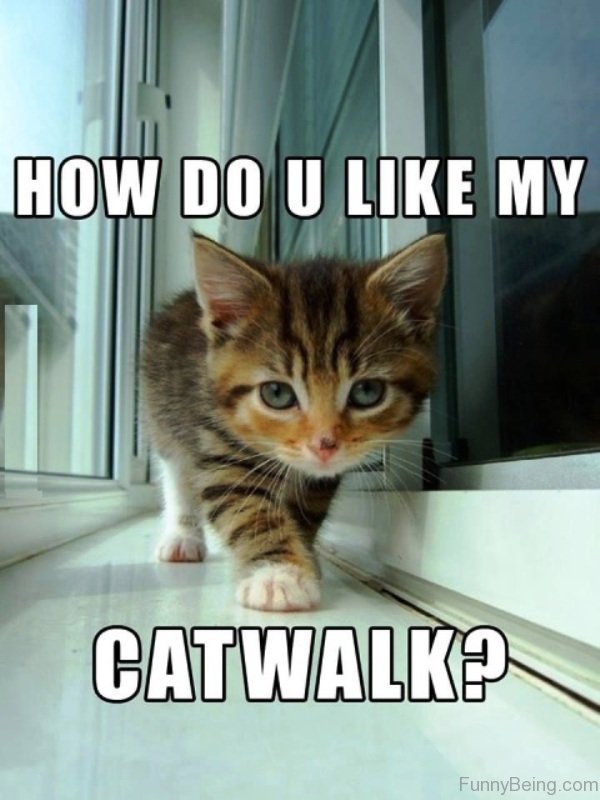 Go For a Walk
If you're an adventurous kitty, tell your human that you want to go for a walk. Whether you use a leash, halter, or stroller, International Cat Day is the perfect time to spend some quality kitty/human bonding time exploring the neighborhood. Maybe the human can just spend some time with you on your porch or catio.
Celebrate for a Cause
Maybe you don't really want/need anything. Talk your human into donating some money in your name to a good cause. There are many cat-related charities that could use help. Or donate supplies to the local shelter. Best of all, if you're looking for a sibling, it would be a great day to adopt a kitten/cat.
However you decide to celebrate, have a great day!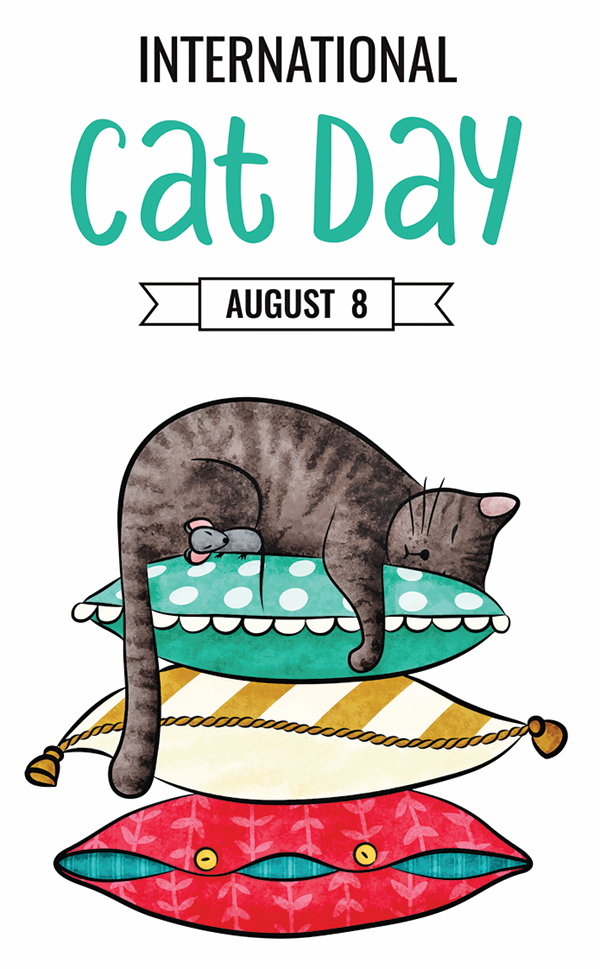 Pictures courtesy of Google Images