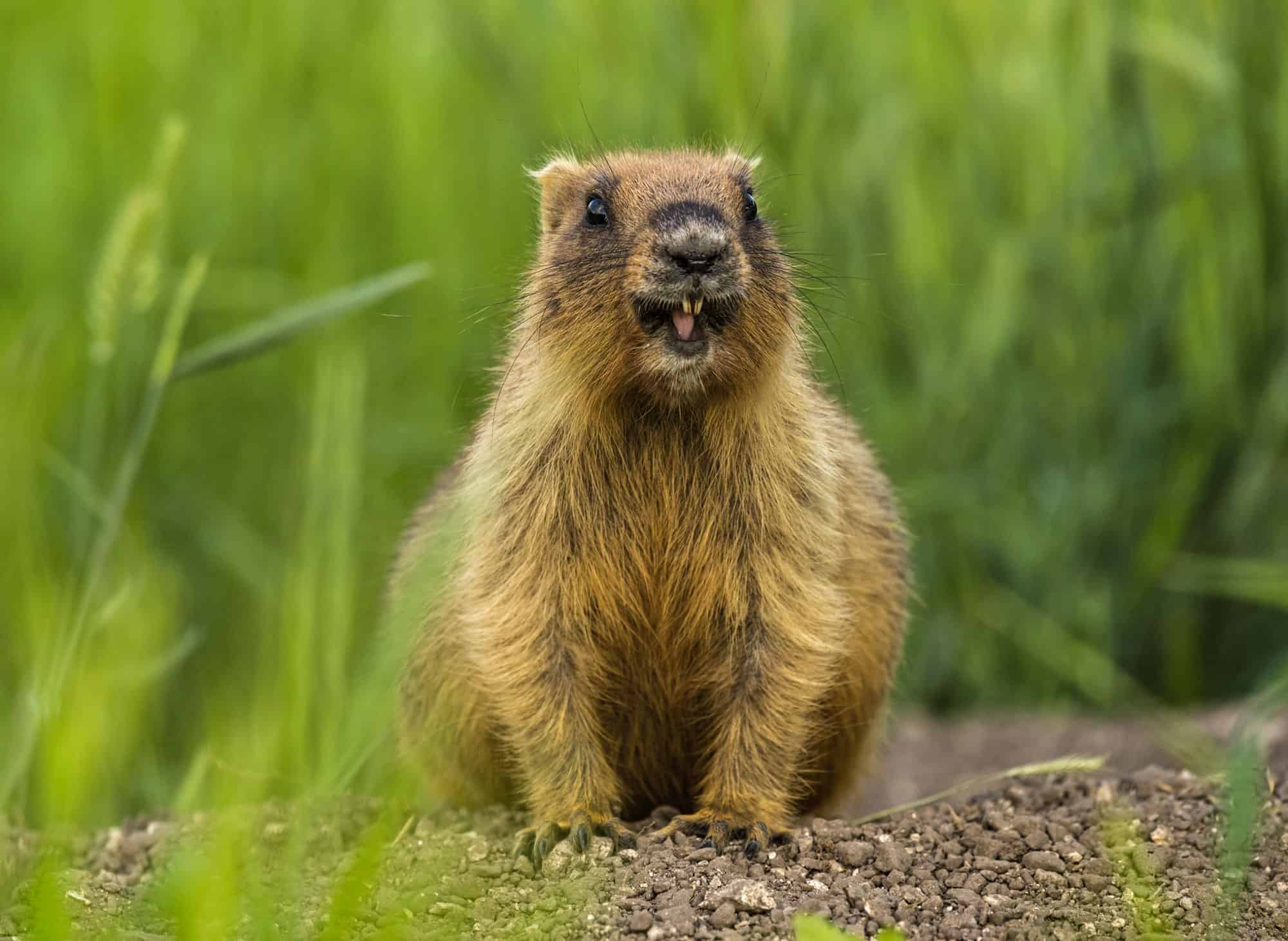 Where we are: Gustav Groundhog has gotten up early on February 2 to make sure everything is in order for his big Groundhog Day proclamation. Unfortunately, when he leaves the den, he is greeted by a group of hedgehogs who are intent on celebrating Hedgehog Day in the old Roman tradition. The hedgehogs are led by Nigel and Oliver who want to start their own celebration. You can read Part 1 here.
Gustav: See here. This is my spot. The humans will be coming here to watch the groundhog predict whether or not there's going to be an early spring.
Nigel: There's no point in your stupid prediction. We're out and about. That's enough to say that spring will be early.
Gustav: Don't be ridiculous. It depends on whether or not I see my shadow. If it's sunny and I see my shadow, I'm going back to bed for another six weeks.
Oliver: That's stupid. If you see your shadow, that means it's sunny. Why would you go back to bed?
Gustav: That's just the way it works. If it's sunny early on the 2nd, winter will be sticking around for a while.
Nigel: So if you wake up in the middle of a snowstorm, that's a sign of an early spring?
Gustav: I didn't say that.
Nigel: No, but you won't see your shadow.
Oliver: Excellent point.
Gustav: It's never snowed all day on Groundhog Day. I've always been able to tell one way or the other. Besides, how do you know whether or not to come out?
Nigel looked at Oliver.
Nigel: Actually, we saw a posting that you would be holding a celebration. We figured that if the weather is good enough for a celebration, it's good enough for us to come out.
Gustav: So you're not out because you're sensing warm weather.
Nigel: It's warm enough for us to be out.
Oliver: There's not a manual for this type of thing. It more a matter of whether we're comfortable leaving home.
Nigel: And we're comfortable, so we're going to declare an early spring.
Gustav: You can't do that. You'll ruin my big day.
Nigel: It's not your big day. It started out as Hedgehog Day and your sort stole the idea.
Gustav: We did not steal your idea. No one over here was celebrating that.
They argued back and forth, neither side willing to give up. They didn't notice that people had begun to arrive and were watching them. The humans were fascinated. They had never seen a groundhog talking to a hedgehog.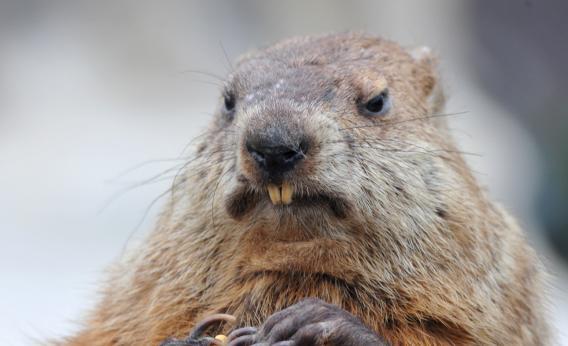 Human 1: Why is that groundhog yelling at the baby porcupines?
Human 2: Those aren't porcupines, they're hedgehogs.
Human 3: Where'd they come from? We don't have wild hedgehogs around here.
Human 1: I have no idea. They're pretty cute, though.
Human 2: When is that groundhog going to get up on his stump and look for his shadow? It's freezing out here.
Gustav heard the people talking and realized it was time. He tried to walk away from the hedgehogs, but they had him surrounded.
Gustav: Please let me make my prediction. It only happens one time each year.
Nigel: We want to be part of the ceremony.
Gustav: Doing what? All I do is stand there. The humans try to see my shadow and take my picture.
Oliver: We want to be in the picture.
Gustav: Fine. Be in the picture. Let's just get this over with.
Gustav led the way to the big stump in the clearing. He climbed up and waited for the hedgehogs. When everyone was in place, he stood up. The people gathered around.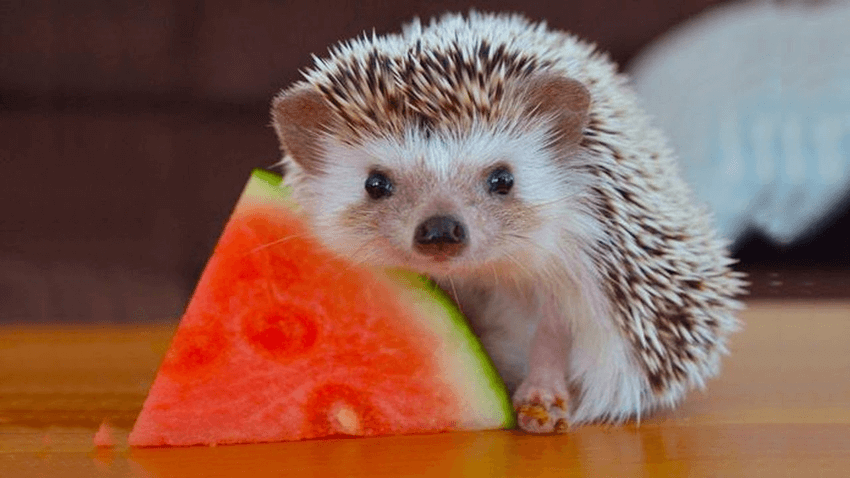 Human 1: Look! No shadow. It's going to be an early spring!
There was a round of applause. The hedgehogs weren't used to humans and curled up into balls.
Human 2: I wonder what that means?
Human 3: No idea. But they're really cute.
The humans left piles of vegetable. Gustav shared them with the hedgehogs, making sure to keep all of the rutabagas.
Nigel: That was rather unpleasant. Humans are large and loud.
Oliver: I don't think I want to do this anymore.
Nigel: You can have your holiday back, groundhog.
Gustav wandered off to take a quick nap.
Pictures courtesy of Google Images