Swampland High School in the Everglades has started a student exchange program with Great Lakes Academy on the western shore of Lake Michigan. The program is 6 months long – July – December. Below are selected entries on the school's blog. 
July 1 – Hey Fellow Swampies, It's me, the Elinator. That's right, it's Ellie N. Alligator with her first report from sunny Michigan. I'm so glad you elected me as the first exchange student in our new program. The flight up here was a little scary. Can you believe they were going to make me fly cargo because some family of sheep felt threatened? Like I was a savage or something. I had to sit way at the back, but at least I was inside.
Anyway, I'm staying with the Stones. They're really nice, but they're Turtles! I knew there weren't any alligator families up here, but I didn't know there really aren't many big reptiles at all. A few iguanas but that's about it. These turtles aren't big enough to eat the kind of food I eat. Mrs. Stone said we'd figure something out. Gotta go. They're going to show me around Manistee.
 July 15 – Michigan is so weird! Remember how we decided that this would be a good place to exchange students with because it's hot and humid part of the year? They think 85 degrees is hot. I mean, it's pleasant but what's going to happen when it cools down? And the big lake that we all thought would be fun. Flash – it's cold water! And it has a cool breeze coming off it. that kind of ruins the hot and humid. It's really nice basking in the sun, but this is not what I expected.
August 8 – I just found out about my classmates when school starts. The place is full of mammals. I mean the biggest collection of furry creatures I've ever seen. There are beavers, skunks, lynx, and even a couple of bears. Bears around here are big! If the bears are regular students, no one better tell me I'm scary. We toured the school. It's all inside, can you believe it? They said it was because the weather gets cool and wet. And then it snows. How am I supposed to store up energy? Apparently that's not a problem for furry animals. I'm starting to get a bad feeling about this.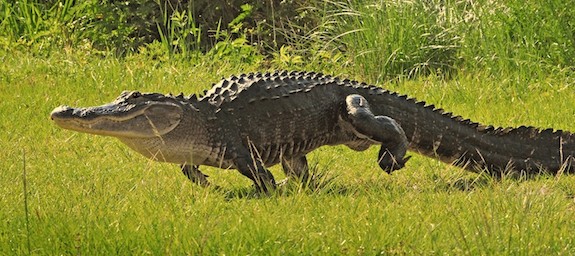 September 12 – I am not having fun on this trip. The other animals are really nice to me, but I miss all of you. No one speaks Gator up here, so I'm always trying to find the right thing to say. And the teachers won't give me enough time to get from one class to another. They say that I could move faster if I wanted to. I tried to tell them that we only run if we're chasing food, but they don't care. Maybe I should pretend they're some kind of delicacy. Just have to remember it's a game before I eat them.
October 30 – It is cold here. I can barely move most of the time. Both the Stones and the school have bought me heat lamps. I know they're doing the best they can, but this is no place for alligators. If they turn the heat up high enough for me, everyone else is too warm. I saw something called a sweater in a catalog. They're made out of wool or fake wool, and you wear them to keep warm. I wonder if they come in alligator sizes?
November 20 – Remember how we all thought it would be fun to see snow? It isn't. It's cold and wet and disgusting. And there's a lot of it. It's been higher than me since the first time it came down. All of the mammals love it. They can run around and play in it. I sit under my heat lamp and shiver. I want to know who did the research on this place. I am never coming back.
December 5 – I'm back!! The people in Michigan felt so sorry for me that they let me come home a month early and still earn full credit. I've been in the swamp for 3 days and am finally beginning to feel normal again. It is so nice to be able to go out and lay in the sun. I'm surprised my tail didn't freeze off up there. Gotta go. I still need a lot of sun to get my old energy back.
Advice: Michigan is nice to visit, but two weeks is definitely enough time to do everything that might interest an alligator.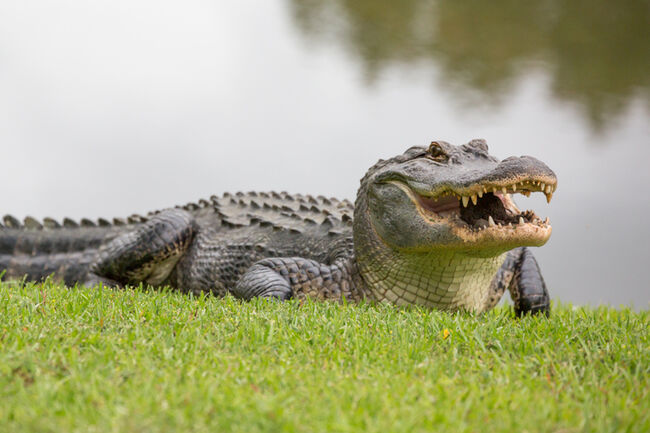 Pictures courtesy of Google Images