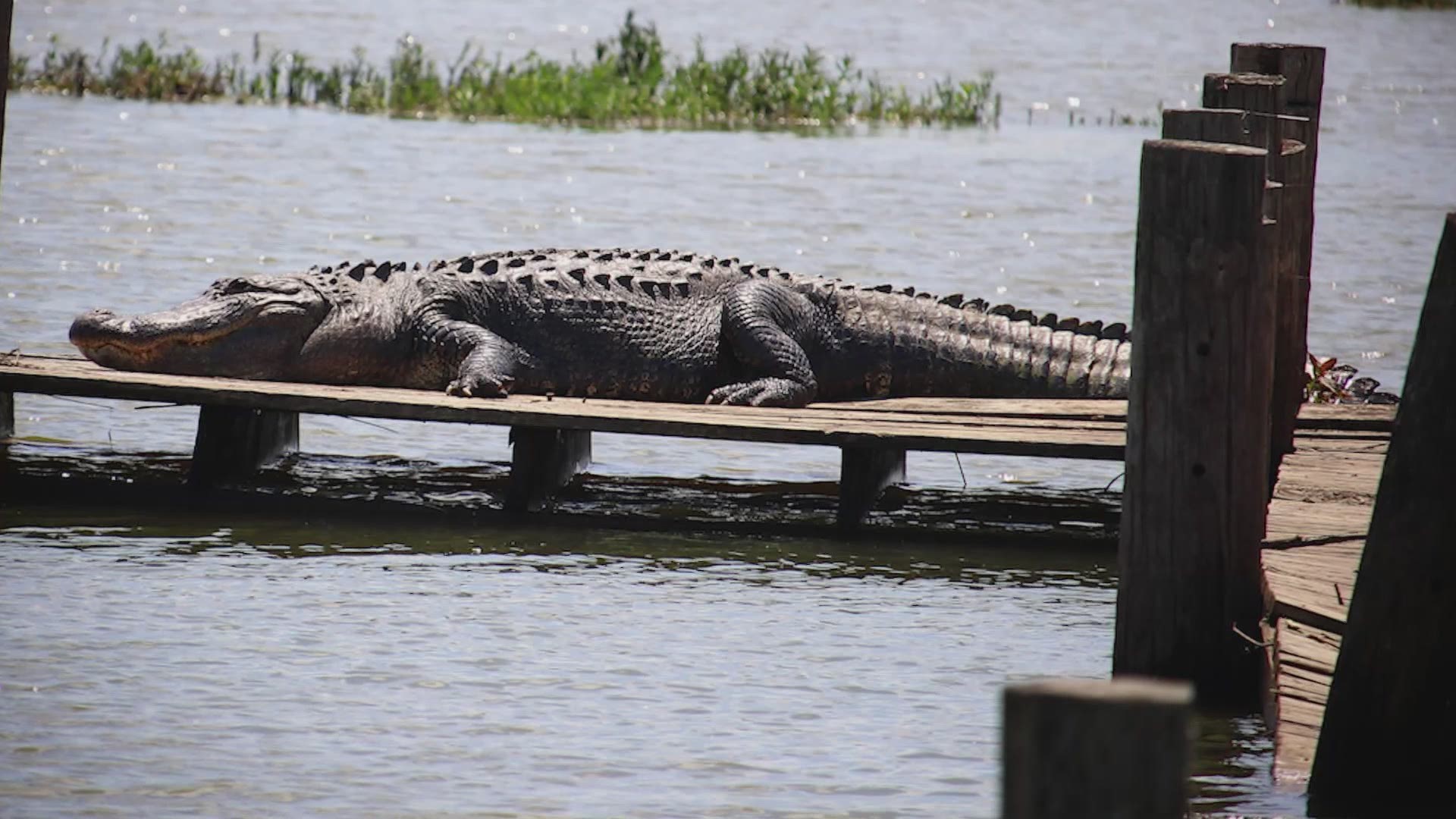 Where we are – The gators decided to head north for a family vacation on Lake Michigan. Meanwhile, Uncle Stu has been road-tripping with his favorite punk croc band, Acrocalypse. Stu called Granny to have Stan meet him in Detroit. Stan and his family pull up outside a landmark club on Detroit's west side, The Swamp. You can read Part 1 here.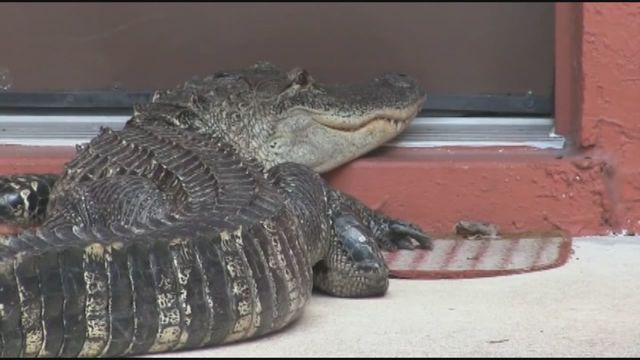 Justine: Gee, Dad. This place looks a little scary.
Stan: Don't worry, girls. It's just showing its age. This club has been around for years.
Stan walked up and tried to open the door, but it was locked. He walked around back and tried that door.
Stan: That's odd. I know Stu said The Swamp.
Adele: Knowing Stu, he got the right club in the wrong city. Try calling him.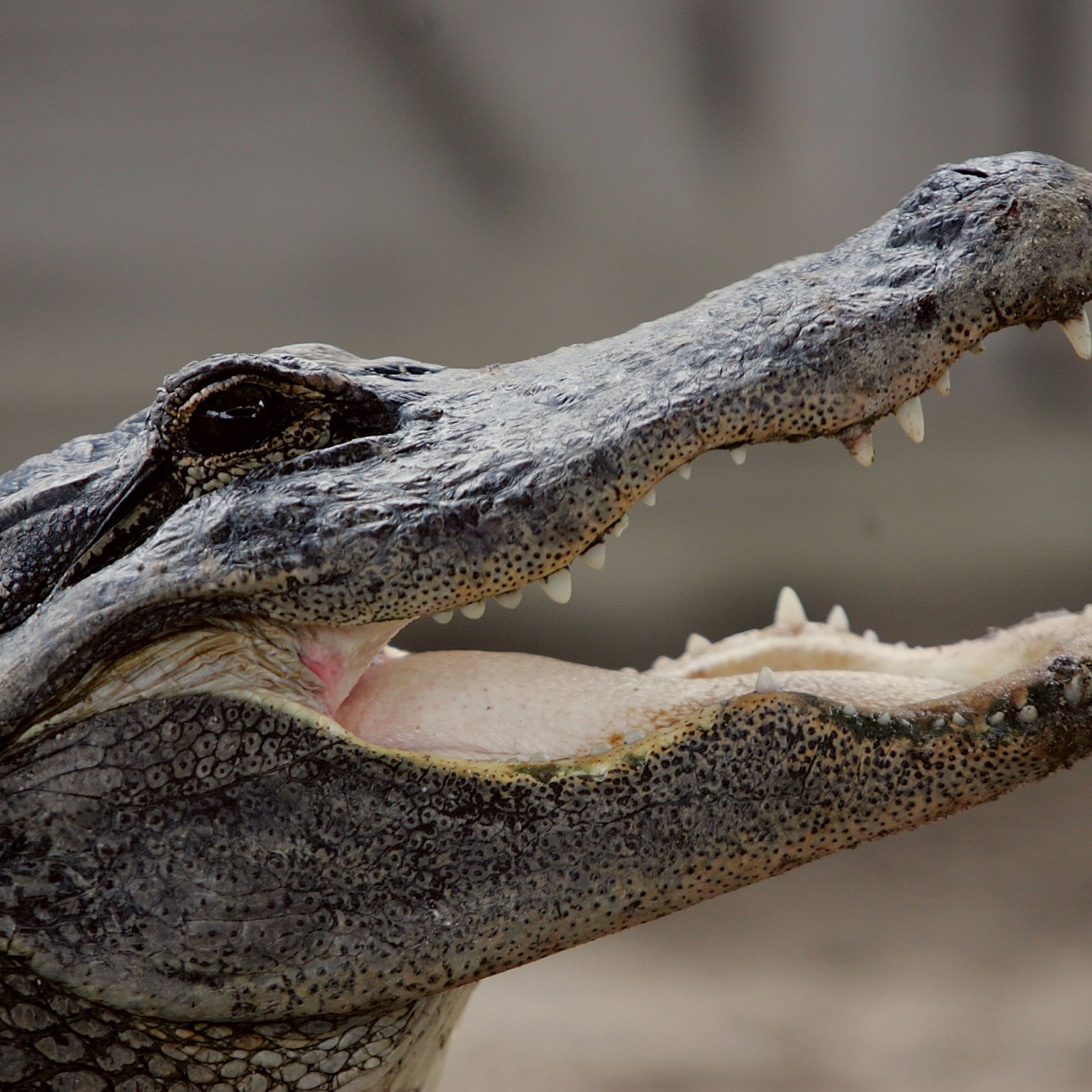 Stan dialed the number and it rang. No answer and the mailbox was full. Stan let out a low growl. He called his mother.
Stan: Hi, Mom. Have you heard from Uncle Stu? I'm at the club, and there's no one around.
Granny: Didn't you get his message?
Stan: What message?
Granny: The band went out last night, and the bus broke down. They need you to pick them up in Flint.
Stan: Flint! We just drove through Flint. Why didn't he call me?
Granny: I don't know, dear. But they need to be back in Detroit in time for tonight's show, so you better hurry.
Stan was growling loudly by now. He turned the car around, and they drove an hour back to Flint. It wasn't hard to find the Acrocalype bus. There weren't many black-and-purple VW buses roaming the streets. 
Stan: Uncle Stu! We finally found you!
Stu: Stan! You made it! I was getting worried about you. Adele! It's so nice to see you. Beautiful as ever. And the girls growing more gorgeous daily. C'mon. Let me introduce you to the guys!
Stu introduced them to three rather small crocodiles. 
Stu: This is Billy Joe, Iggy, and Mick. Better known as Acrocalypse.
Stan: Pleased to meet you.
Billy Joe: The pleasure is ours. We appear to be stranded.
Stan: What happened?
Stu: We decided to see a band up here on our night off. When we got up this morning, the van wouldn't start. I need you to take a look at it.
Stan: Me? I'm not a mechanic. You had me drive all the way down here to look at your van?
Stu: Don't be silly. I invited you to the club. But first we have to get to the club. So I need you to get the van moving. (Whispers) These are nice guys, but they don't know the first thing about anything practical.
Stan rolled his eyes. He could hear Justine and Suzy giggling. Adele was trying not to smile. Stan opened the hood and told Stu to try to start the engine. He listened for a minute.
Stan: When was the last time you put gas in this thing?
Stu: Um. Probably about three days ago. It usually lasts about a week while we're on a gig. We should still have a couple days worth of gas left.
Stan: How far do you usually drive?
Stu: Just around the city.
Stan: You're not in the city. You're in Flint.
Stu: Oh yeah. I shoulda got gas.
Iggy: Man, Stu, you really shoulda got gas.
Stu: Okay. Let's get gas and get back. We gotta get Stan ready for the show.
Stan: What do you mean, get me ready for the show?
Mick: You're our bass guy for the next few nights. Iggy's got a bad paw.
Stan: I'm not a bass player.
Billie Joe: Stu said you can play.
Stan: I'm an accountant.
Iggy: Stu, you said he could play. You said he could play our stuff.
Stu: He can play your stuff. He was in a band called Blind Justice. They were very popular locally.
Stan: That was years ago. And we weren't punkers. We were rockers.
Stu: You were good.
Justine: You were in a band, Dad?
Stan: It was a long time ago. When I was in college and just after.
Adele: You still play once in a while.
Stan: Not professionally.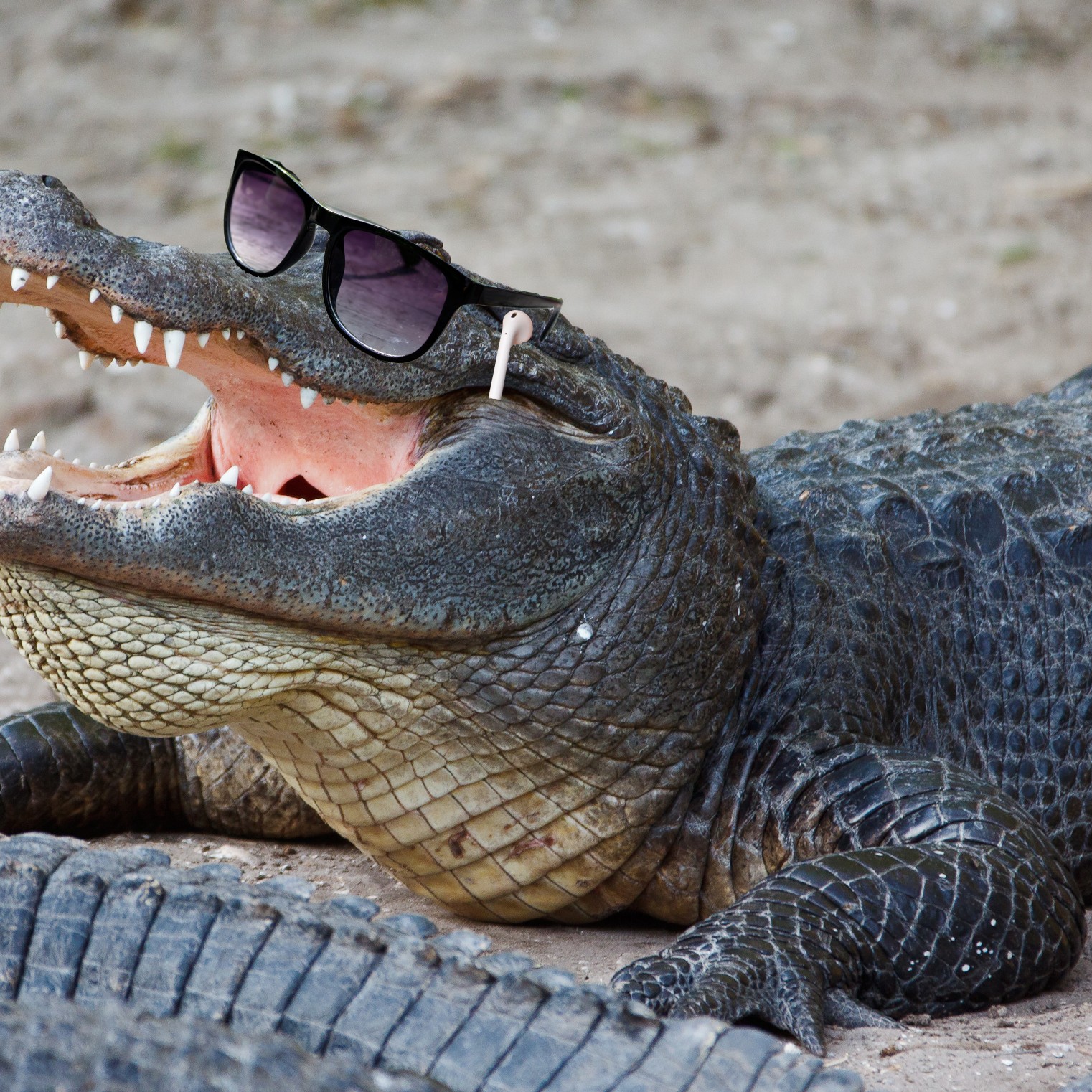 Suzy: Dad, you have to try.
Stu drove with the gators back to Detroit. By the time they arrived, Stan had agreed to try playing with Billie Joe and Mick.
Mick: Okay. Let's start with "I Wanna Eat Your Dog."
Stan joined in after a few notes and kept up with the band. Stu was nodding his head and keeping time. They moved through a few more of the old hits: "I Wanna Be Your Frog," "Eat on the Brat," and "Cairo Calling." Stan was having a great time. The girls weren't sure whether they were impressed or appalled.
Suzy: Dad, you're actually pretty good.
Justine: I'm impressed. I have to post this on my GatorGram.
The band mates huddled together, whispering. Stu looked at them nervously. Finally, Mick motioned him over, and they whispered some more. 
Iggy: The doc says I can't play for about a week. Think you can cover the gig?
Stan: I don't know. I'm supposed to be back at work.
Stu: Call them. Tell them it's a family emergency.
Adele: Go ahead, honey. How many chances like this will you get?
And Stan got to live out the fantasy of many middle-aged former rockers.
Pictures courtesy of Google Images.