Where we are: Granny Gator has rented space on South Padre Island, Texas, for the family to spend Easter together. Uncle Stu was supposed to go to Stan's house to ride with them, but thought he was going to South Miami Beach rather than South Carolina where Stan actually lives. The family is waiting for him at the train station. You can read Part I here.
Suzy: I hope Uncle Stu is on the train.
Adele: So do I. Everything's packed. We just need to pick him up and get on the train to Texas. That way's there's no getting lost between the station and our house.
Stan: Stu said some big cats had helped him get the tickets. Hopefully, they were better organized than he is.
Adele: Only Stu would make friends with cats at a train station.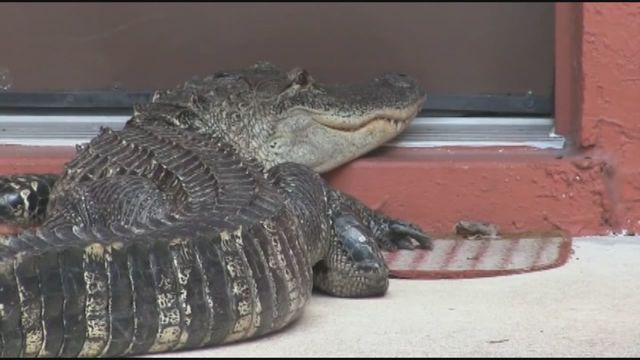 Stan: I wonder how he ended up on a train. He said he was going to take a bus to our house.
Justine: That was before he realized he was going to the wrong place.
Stan: Good point, honey. The bus driver probably dropped him off at the train station.
The train pulled in, and it became too loud to talk for a few minutes. The gators scanned the arriving passengers.
Suzy: There he is! Uncle Stu! Uncle Stu!
Uncle Stu looked a little disheveled, but otherwise fine.
Uncle Stu: Greetings from South Florida! Good to see you Stan! Adele, you and the girls are as beautiful as ever. How are you all?
Justine: We're great Uncle Stu. Glad you made it.
Uncle Stu: Glad to be here. I had no idea you lived so far away. I feel like I've been travelling for days.
Stan: You're here now. Let's get your bags and get on the road. We have a long drive ahead of us.
Uncle Stu: All right. They're over there.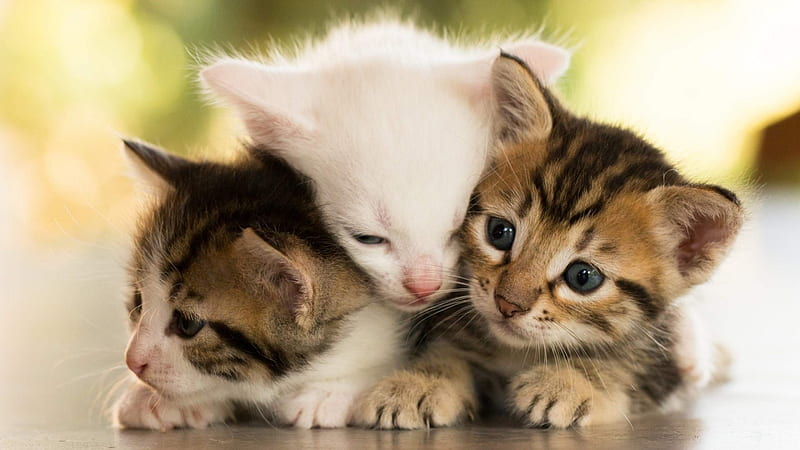 He pointed to a suitcase and a bag. Stan started to pick up the bag. Then he dropped it and looked inside.
Stan: Uncle Stu, I think we have a problem.
Uncle Stu: What do you mean?
Stan: There are kittens in your bag. I think you have stowaways from the cats you met.
Uncle Stu: No, that's Muffin, Zelda, and Dude Cat. They're coming to South Padre Island with us.
Stan: What do you mean, they're coming to South Padre Island with us?
Uncle Stu: That's how I met their parents. I was wandering around the train station, trying to buy a ticket to your place. I got in line behind these very nice cats. They were sending their kittens to stay with their grandparents over spring break. Turns out we were all going to the same place in the end.
Stan: Why did you bring them with you instead of having them go to directly to Texas?
Uncle Stu: I thought they'd be safer with me than taking that long trip by themselves. I didn't think you'd mind.
Stan: Their parents weren't concerned about giving their kittens to an alligator?
Uncle Stu: Why should they be? I'm a nice guy.
Adele: We know that, but you're an alligator. We eat small animals.
Uncle Stu: Adele! I would never eat a kitten! That's awful!
Justine: They're so cute! We have to help them get to Texas.
Stan: I don't like the idea of traveling with kittens. What will the other animals think?
Adele: We can't just leave them at the station.
Stan: I thought you said you were helped by big cats. These are just regular-sized kittens.
Uncle Stu: Well, they were pretty good-sized cats. At least 10 pounds each. They bought tickets for the kittens. And they bought mine too, for watching the kittens.
Stan looked at the kittens, then at his family.
Stan: Fine. They can come with us. But I am not watching kittens.
Justine and Suzy squealed with delight.
Suzy: Oh, boy! I don't know anyone who's been this close to a kitten. They're so fuzzy. Think I can touch one of them?
Adele: Let's wait until we're settled on the train. I don't want to scare them.
Stan had gotten a private compartment for the overnight trip. They settled in and let the kittens out of the bag. Oddly, the kittens didn't seem to be afraid of the alligators. They drank some milk and curled up in a corner. Soon everyone was asleep.
In the morning, the gators woke up to find the kittens curled up with Uncle Stu. Suzy went up and nudged one of them to wake it up. The kitten arched its back and hissed. Suzy giggled.
Suzy: Aww, look! It's trying to scare me. It's adorable!
They got breakfast and packed everything up before the train pulled into the station.
Adele: What do we do with the kittens when we get off?
Uncle Stu: I guess their grandparents will be there to pick them up.
Stan: Do we know what they look like?
Uncle Stu: I guess they're gonna look like cats.
Stan: That's not really helpful, Uncle Stu.
Uncle Stu: How many cats will be there looking for three kittens?
Stan: I have a bad feeling about this.
They got off the train and didn't see any cats. The kittens were restless after being cooped up for so long and started to cry. Suddenly, the gators were surrounded by police dogs.
Dog #1: Halt! Stop right there and don't move.
Grandma Cat: Check their bags. They're trying to steal our kittens.
Uncle Stu: What do you mean? We're not stealing kittens.
The kittens were crying loudly.
Grandpa Cat: I can hear them. That's our grandbabies. Those alligators have stolen them.
Grandma Cat: They're probably going to eat them. Help us!
Uncle Stu: This is a misunderstanding. I was bringing the kittens here for their parents. I wouldn't hurt them.
Grandma Cat: He admits he has our kittens. Arrest him!
Stan: Calm down. We're not stealing your kittens.
Dog #1: What are you doing with the kittens?
Uncle Stu: I told you. I was helping them get here from Florida. Their parents sent them with me.
Grandma Cat: Our son would never trust an alligator with his kittens. Arrest them!
Dog #1: I'm sorry, but you're going to have to come with us.
The dogs led the alligators off to a side room with the older cats trailing behind.
Next week: Can Uncle Stu talk his way out of being arrested?