Stan and Adele were basking in the warm Michigan sun. For some reason, the family had decided to vacation Up North by Lake Michigan this year.
Suzy: Hey, Dad. Who planned this year's vacation? It's really pretty here.
Justine: It is pretty. But I got cold last night. You should have packed blankets, Mom.
Adele: It's no worse than home in the winter.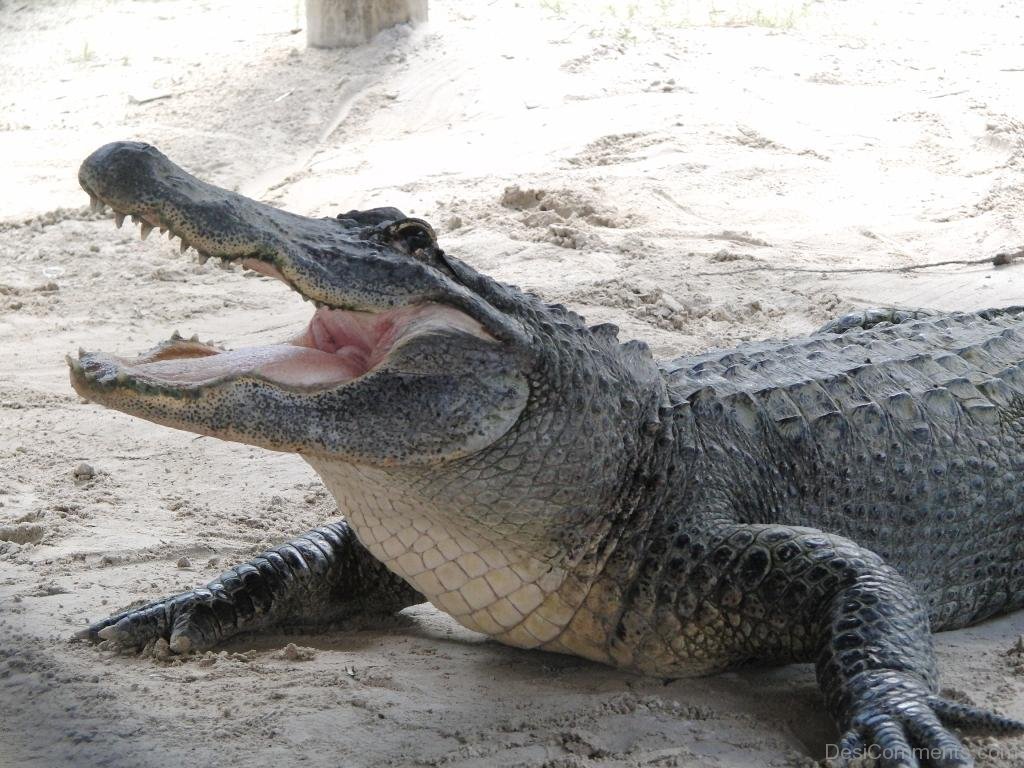 Stan: We're only going to be here a few more days. I really like the sand. It doesn't catch in my toes like the rocks by our creek.
Adele: I'm pretty sure your cousin Danny suggested it. He came up here when he was interviewing for a residency.
Suzy: I can't believe he graduated from Animal Tech and is a real bird doctor.
Justine: I still think it's goofy that he wants to treat birds. Where's he going to work?
Stan: He got a really good offer from a clinic in the Everglades.
Justine: Ooh! Gator nirvana! And he won't have to worry about snow like up here. I can't believe he even considered Michigan.
Adele: I guess they have a lot of birds in all these trees.
Just then, they heard a loud splash. Cousin Penelope had married her boyfriend Maxwell. They were trying to get their son Stephen into the water.
Penelope: C'mon, sweetie. Let's go in the water.
Stephen: I don't want to, Mama. You know I don't like water.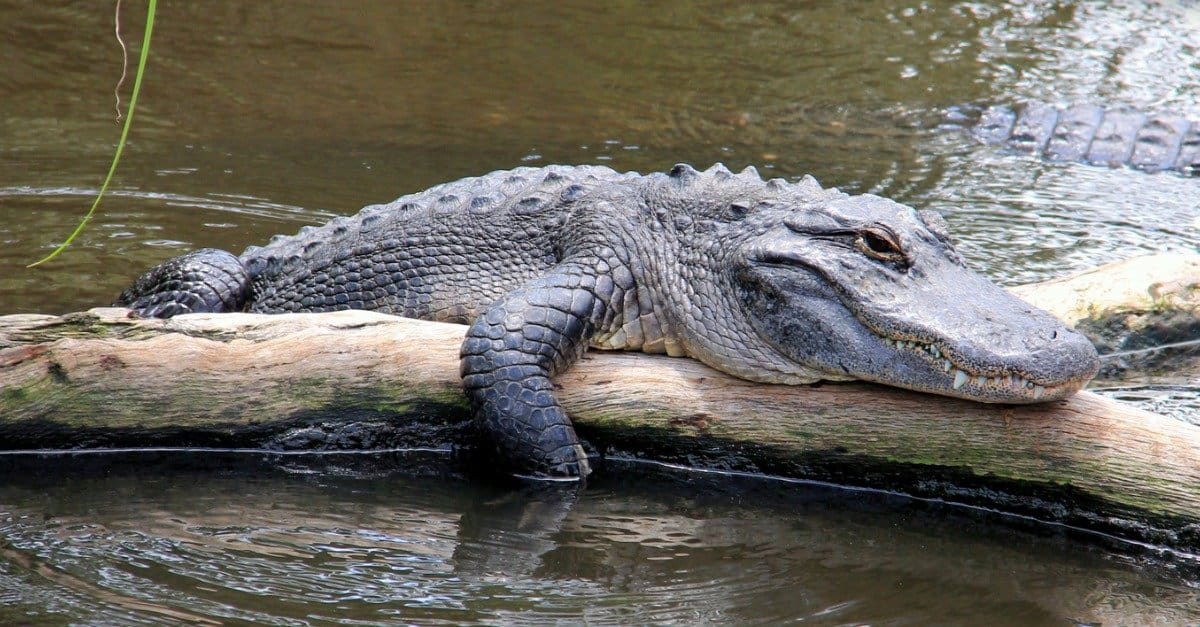 Maxwell: Don't be ridiculous. You're an alligator. We love water. It's how we cool down.
Stephen: I'm not hot.
Maxwell: We'll just get our feet wet.
Stephen: I don't wanna.
Penelope: It'll be fun.
Stephen: I don't wanna.
Maxwell snuck up behind Stephen and pushed hard with his snout. Stephen landed in the water with a thud. The water only came partway up his legs, but Stephen was not happy. He started howling.
Penelope: Stephen, just relax. It's only water. You'll have fun if you stop complaining. Look at your cousins. They're having a great time.
Stephen: I don't care. I don't like water.
Finally, Penelope and Maxwell gave up. They all returned to the beach. Stephen was shivering.
Justine: How bizarre.
Suzy (giggling): You know what a princess Penelope has always been. The kid's just like her.
The gators laid on the warm sand and enjoyed the sun with their eyes closed. Stan was just about asleep.
Granny: Stan! Wake up! I have to talk to you.
Stan opened one eye.
Stan: What's up?
Granny: It's your Uncle Stu. He needs your help.
Stu was a beloved elder member of the family. He kept the others entertained with his stories. Part of the reason he had so many stories was his legendarily bad sense of direction. He spent many hours being in the wrong place and trying to get home.
He hadn't joined the family vacation because he was spending the summer touring with his favorite punk croc band, Acrocalypse. He had been a fan for years, since it had evolved from its swamp rock roots, the band Creedence Crocodile Redemption.
Stu had been welcomed by the band and had been traveling with them on the tour bus. He did odd jobs along the way. It seemed to be working out well for everyone.
Stan: What happened? Did he miss the bus?
Granny: I don't think so. He said he needs your help.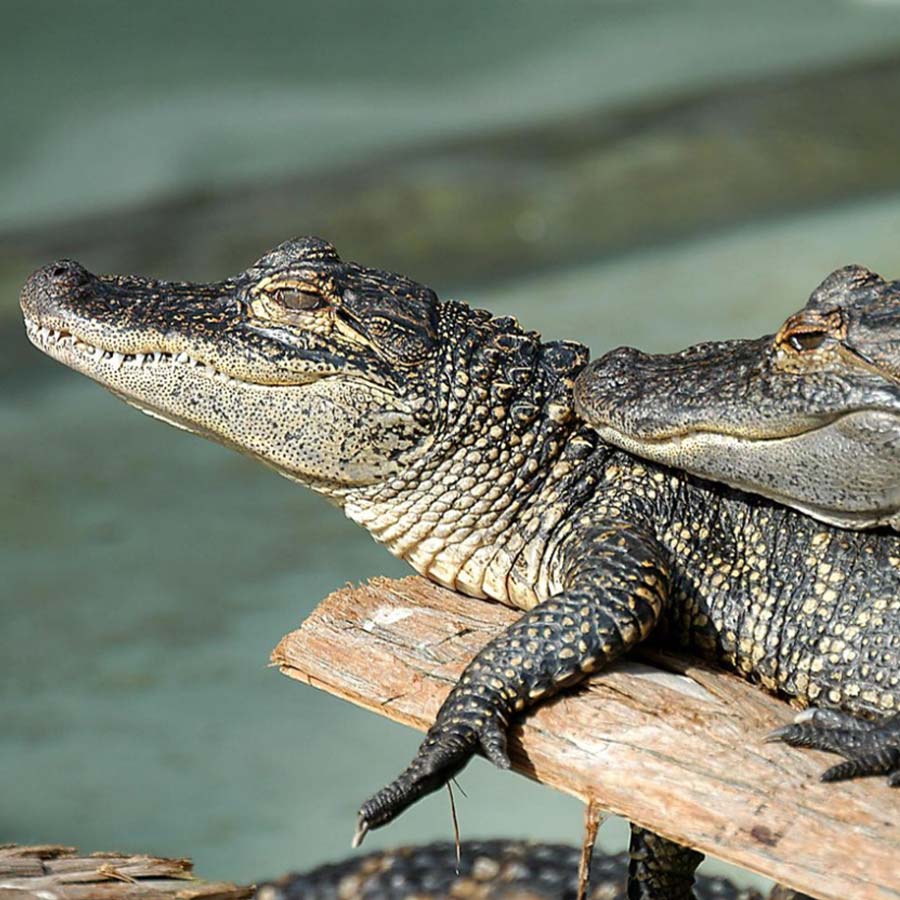 Stan: Doing what?
Granny: He didn't say. But he want you to meet him in Detroit.
Stan loved Uncle Stu, but it was always an adventure when Stu needed help. Nothing was ever easy.
Stan: Why me? Everyone's in Michigan. Can't someone else go? What about my family?
You can take them with you. Please? Do it for me.
Stan sighed. He talked to Adele, and they made plans to leave for Detroit in the morning.
Next week: If he wasn't lost, why did Stu need Stan?
Pictures courtesy of Google Images.