Where we are – Timmy Tortie has given a presentation about human customs for celebrating Thanksgiving. The children decided that they would create their own Thanksgiving celebration to demonstrate the right way to do it. You can read Part 1 here.
Ms. Celeste: Welcome to the Critter Cove Elementary School Thanksgiving feast! Everyone was supposed to bring a dish to share and be prepared to share what they are thankful for.
Timmy: I brought my mom's special kibble. It has three kinds of fish.
Ms. Celeste: That looks delicious! And what are you thankful for?
Timmy: I'm thankful that she only makes it on special occasions because I have to help clean the fish.
Ralph Raccoon: That smells really good!
Ms. Celeste: What did you bring, Ralph?
Ralph: I brought popcorn.
Ms. Celeste: Why popcorn? Is that a family treat?
Ralph: Every year, my family watches A Charlie Brown Thanksgiving together. And that's what Snoopy makes for dinner. I'm thankful that my family spends time together.
Ms. Celeste: That's a nice idea. Who's next?
Susie Siamese: I brought some turkey. It's traditional for the humans, and I think it's really yummy.
Ms. Celeste: Very nice, Susie. And what are you thankful for?
Susie: I'm thankful for supermarkets. Do you have any idea how hard it would be to catch a bird this big? And for my mom. She cooked the whole thing.
Ms. Celeste: Moms are pretty useful.
Jimmy Wolf: I'm next. I brought in some sweet potatoes and squash.
Ms. Celeste: Those look good. But I'm a little surprised. I didn't realize that wolves ate things like that.
Jimmy: We don't. I was really excited about the dinner and was talking about it with our neighbor, Mr. Jackson. He's a deer. He suggested that since the class is full of carnivores that maybe some vegetables would be a nice change.
Ms. Celeste: That's an excellent idea.
Jimmy: And I'm thankful that I have such a nice neighbor. He helped me pick out the food to bring.
Belinda Bear: I brought berry pies. I thought that we should have something for dessert. And I love berries.
Ralph: Yum! I love pie. Did your mom make them?
Belinda: Actually, my sister helped me make them. Mom's pretty traditional. She still thinks this time of year is for hibernation.
Ralph: Oh! So she's sleeping full-time?
Belinda: She doesn't do the full hibernation. She just naps a lot. She'll be up for Christmas.
Ms. Celeste: And what are you thankful for?
Belinda: I'm thankful that I made it to school without eating the pies.
The class laughed.
Belinda: Actually, I'm thankful that my sister is smart enough to know how to bake.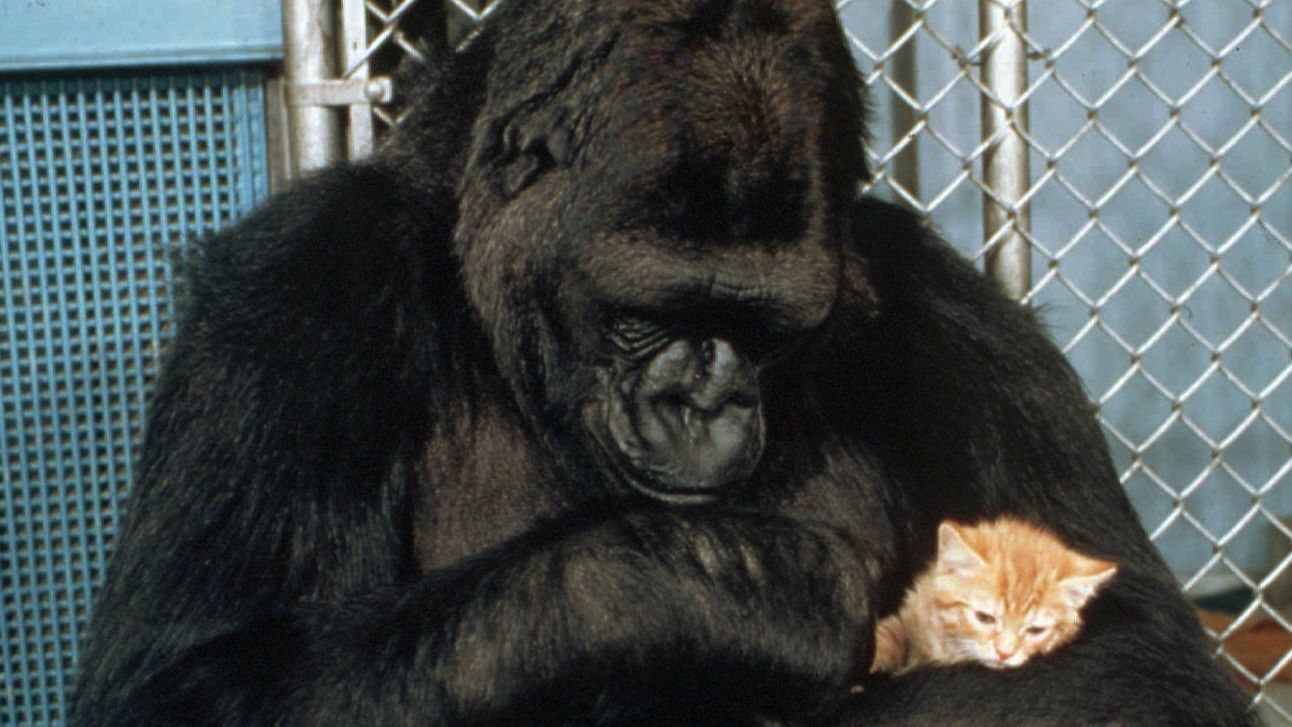 Tony Tabby: I brought in bananas.
Ms. Celeste: I've never seen a cat eat bananas. How did you decide on that?
Tony: I got them from my new neighbor. He eats them all the time.
Ms. Celeste: Who is your new neighbor?
Tony: A family of gorillas just moved in two doors down from me. One of them is named Java. He's really friendly. And I was very thankful to learn that gorillas don't eat kittens.
Ms. Celeste: Why would you ever think they might?
Tony: They're huge. So it was scary at first.
They sat down and enjoyed their feast. The children agreed that the humans definitely had one good idea: eating with friends was the best part of Thanksgiving.
Pictures courtesy of Google Images.