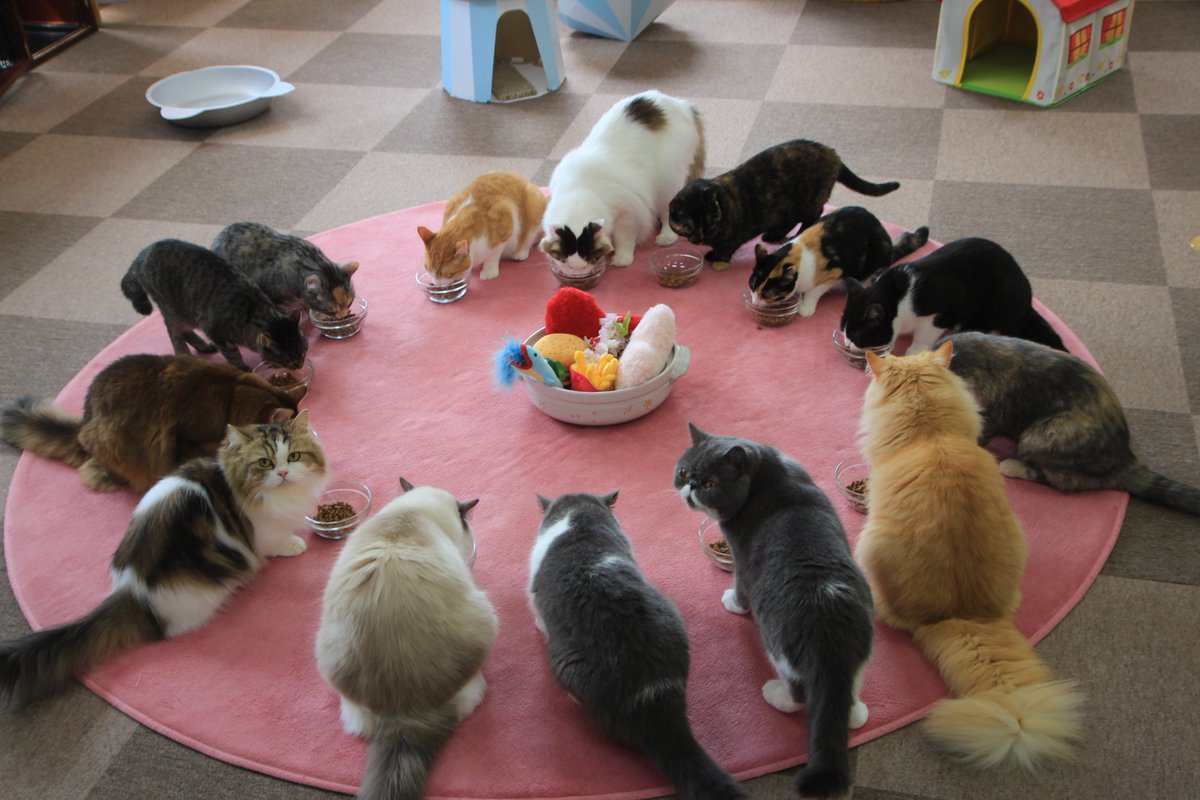 The ladies are meeting for a quick lunch at the Crabapple Cove Coastal Cafe. It's not their usual spot, but they want to support Giselle, Miki's daughter, who recently started working there.
Daphne: This is a nice place. I've never been here before.
Miki: Really? You've worked on the beach for years.
Daphne: I don't usually have the time.
Bella: It's a little out of the way.
Fluffy: Besides, it's kind of a tourist spot in the summer. It gets really crowded.
Miki: That's true. Giselle said that's why they wanted her to start now. So she could be trained for the warm weather.
Giselle comes up and smiles at them.
Giselle: Good afternoon, ladies. Welcome to the Coastal Cafe. My name is Giselle. May I take your order?
Daphne: Hi, Giselle. How's it going?
Giselle: So far, so good. I'm still learning a lot.
Fluffy: I'm sure you'll be great. I'll have the tuna salad and some spring water.
The other agreed that the tuna sounded good and ordered the same thing. As Giselle finished writing down the order, a small dog two tables down started barking insistently.
Dog: Waitress, come here! We're ready to order!
Giselle: Just a moment, please. I'm almost finished.
Dog: We're in a hurry!
Giselle walks over to the table. There is a mother dog and her two sons waiting with her. The boys order burgers, and she waits for the woman's order.
Dog: Is the kibble fresh?
Giselle: Yes, ma'am. They make it every morning.
Dog: Does it have any seafood in it? I'm allergic to shellfish. I could die if you try to feed me fish.
Giselle: We have two types, Sea Treasure and High Plains Bounty. You could eat the High Plains Bounty.
Dog: You're sure there isn't any fish in it.
Giselle: No ma'am. It's made out of beef and lamb. Only the finest ingredients.
Dog: OK. I'll try it. But make sure there's no seafood in it.
Giselle (writing on her pad): Would you like full-size or petite?
Dog: What's the difference?
Giselle: The petite has smaller chunks. It's specially made for our more delicate diners.
Dog: Well, I'm pretty delicate. I'll have the petite. And make it quick. We're in a hurry.
Giselle places the dog's order at the same time she puts in the order for her mother's table. Because the burgers have to be cooked the tuna is ready before the dogs' food. Giselle takes it over and starts to serve.
Dog: Girl! I told you we're in a hurry! Why are you serving them first? It's because they're cats, isn't it? You cats are all alike!
Daphne: We ordered first! We should get our food first. She didn't do anything wrong.
Dog: It's obvious favoritism.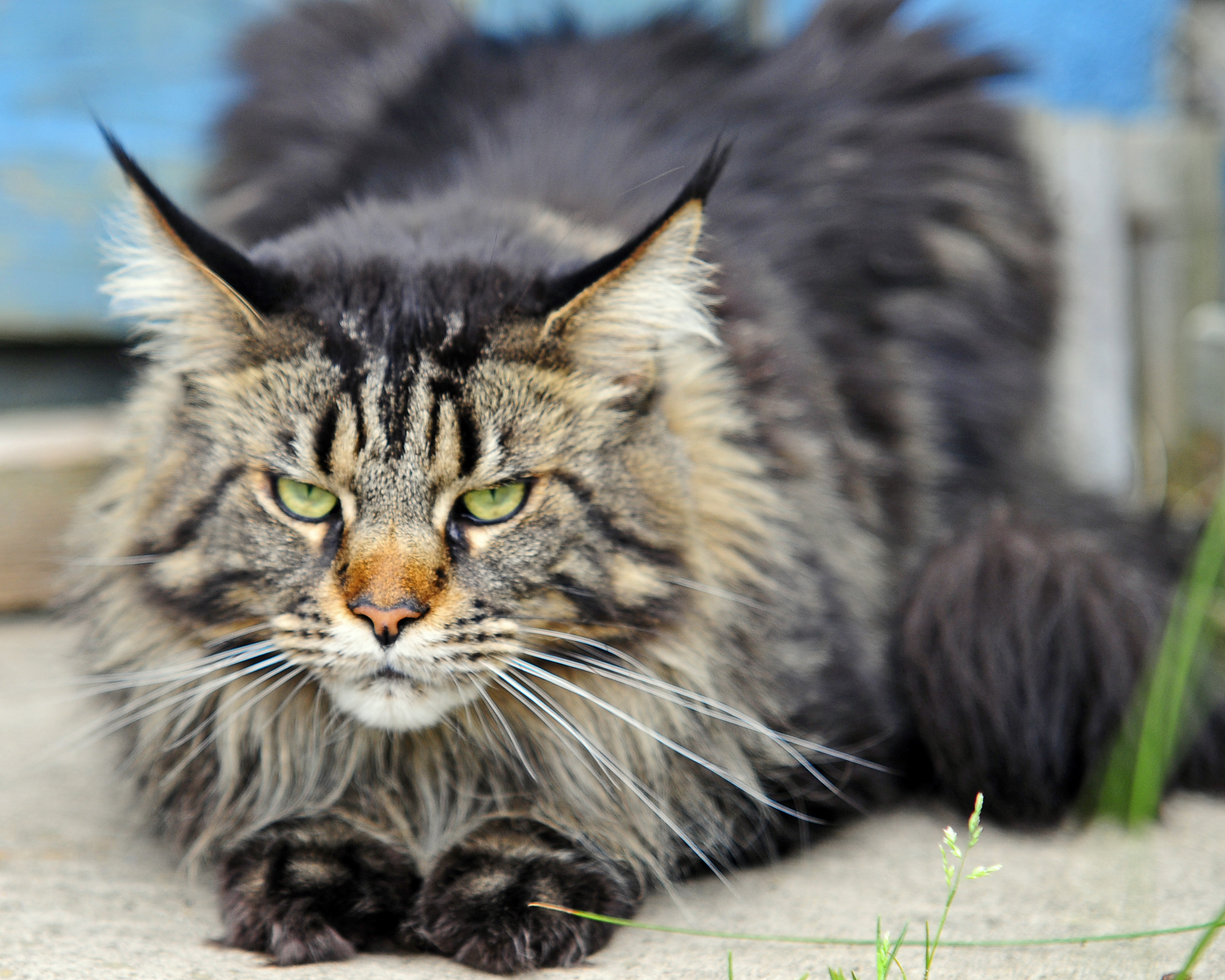 Miki starts to hiss. Giselle puts down their food quickly and goes to the kitchen. She returns with the burgers and kibble. The boys look at their burgers and start to scarf them down. The mother dog sniffs and does not look pleased.
Dog: You gave me cat kibble, and it has fish!
Giselle: We don't have cat kibble. We only have Sea Treasure and High Plains Bounty. They can be eaten by any animal.
Dog: This smells like fish! You brought the wrong thing. It should have gone to the cat table!
Giselle: Let me take it back, and get you another bowl.
Giselle quickly gets a replacement bowl of kibble and places it in front of the dog.
Dog (sniffing): What is wrong with you? Are you trying to kill me?? This smells like fish! Get me the manager!
Giselle bursts into tears and runs away to find the manager. Her mother and her friends get up and start to go over. A raccoon sitting between them reaches the dog first.
Raccoon: Try to calm down ma'am. She's gone to find someone to help you.
Dog: She's an idiot! Smell this food! It's obviously full of fish.
The raccoon sniffs the food. Then he takes a bite. He chews thoughtfully. Then he takes another bite.
Raccoon: That's delicious! I don't taste any fish.
Dog: Hmmph! What do you know?
The manager approaches the table with Giselle. He's a young Siberian Husky with a deep voice.
Manager: What seems to be the problem?
Dog: This CAT is trying to feed me cat food that's made from fish. And I'm allergic to fish.
Manager: Ma'am, we don't sell cat kibble; we sell all-species kibble. It appears that she did serve you petite-style. Did you want it replaced with regular?
Dog: I want it replaced with something that doesn't contain fish! She knows I'm allergic and she's trying to poison me.
The manager took a pawful of the kibble and sniffed it thoroughly before he ate it. He looked at Giselle.
Manager: I can't taste any fish in this kibble. It's definitely High Plains Bounty. Perhaps it's the smell of the ocean so close that is confusing you.
Dog: I'm not confused! There's fish in that kibble! This is outrageous!
Manager: I'd be happy to replace it with anything on the menu.  But this is the only non-seafood kibble we have.
The puppies are trying to pretend that nothing is happening as they finish their meals. The rest of the diners are watching the mother. She looks outraged. Finally, she stands up.
Dog: Boys, get up. We're leaving. And we are never coming back here.
She storms out of the cafe without paying. The other diners applaud as she leaves. Miki gives her a final hiss.