Where we are: Katie Kitty has been given a scholarship to Mid-America Animal Tech. She plans to become a Feral Purrfessional to provide medical care to the feral cat population. Her mother is uncomfortable with Katie being so far from home. Read the first part of the story here.
Katie: Mama, did you get the train tickets to school?
Mama: Yes, I did. I bought three – you, me, and Charlene. We leave at seven tomorrow morning. We won't get there until the middle of the afternoon. I really don't like how far away it is.
Katie: The train takes longer than driving, because it stops. I think you'll really like it.
Mama doesn't seem convinced. The next morning the three Kitties arrive at the depot. Katie has been so excited that she hadn't noticed how many bags her mother brought with her.
Katie: Mama, why are you bring so much stuff? I think you have more than I do! Are you planning to stay?
Charlene: Of course, we're staying overnight. We can't see anything if we don't leave the train station.
Katie: Good point. But you only have one bag. Mama has (counting) six. What is all that stuff?
Mama: I brought snacks for the train. And towels and personal items in case you forgot anything.
Katie groans.
Mama: And I brought some of those special salmon cakes you like, in case you get hungry at school.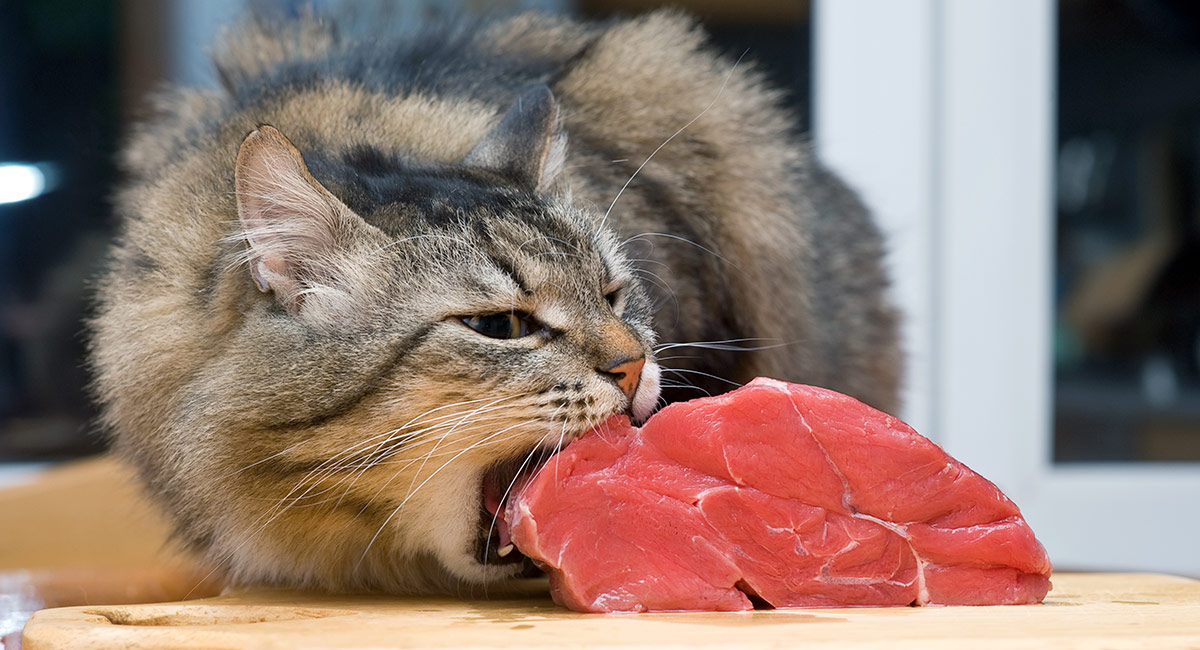 Katie: Mama, they have a cafeteria.
Mama: I know, but you might not like the food. And I brought extra school supplies. Just in case. And your stuffed mouse. And your favorite pillow.
Katie: Mama! I don't need all that stuff! You're going to embarrass me.
Mama (hurt): I just thought you might miss home and want some special things to help you adjust.
cat
Mama starts to cry.
Mama: I'm just so upset to have you moving out. You're my baby, and I want you to be safe and happy.
Charlene glares at Katie.
Charlene: Can't you just be nice? We all know how excited you are, but you are leaving home. Besides, someone will eat the stuff. Mama's a wonderful cook. And you probably did forget things. You are pretty scatter-brained sometimes.
Katie: I guess you're right. I do always seem to forget something.
Turns to Mama and hugs her.
Katie: I'm sorry, Mama. It sure looks like you went through a lot of work for me.
Mama: It wasn't any trouble.
They take their seats on the train. They weren't too far out of the station before they were all curled up asleep. It seemed like no time before they heard the conductor calling their stop.
Katie: See, Mama? That wasn't so bad.
Charlene: It's pretty here. It doesn't even really look like a city. All the trees and flowers.
Mama: You're right Charlene. It's much prettier than I expected.
Katie: We need to find the shuttle to the campus.
She looks around and sees a van marked "Mid-America Animal Tech". They find three empty seats. Ten minutes later, they stopped at a building with a sign that says, "Feral Purrfessional Dormitory and Lab." Katie bounces up.
Katie: This is it! My home away from home. Hurry!
Katie runs up the steps to the building. By the time Mama and Charlene have gathered everything together and get in the door, Katie has her room key and a set of house rules.
Katie: Hurry up! I'm on the second floor.
They follow her, carrying the bags. As Katie struggles to open the door, it's pulled open by a handsome tom.
Tom (laughing): You must be Katie; Elise's new roommate. There's Elise over on the bed.
Katie and Elise look each other over, rub heads, and begin to chatter. Meanwhile, Mama and Charlene appear at the door out of breath.
Tom: My goodness! Are you Katie's sisters? And what's in all those bags? Let me get them from you.
Mama Kitty blushes.
Mama: No. I'm Katie's mother and this is her sister Charlene.
Tom: My name is Edgar and I am Elise's father. Unfortunately, her mother died in an accident, so I'm playing Mom today.
Mama: That's so sweet.
Edgar: What is in all those bags you were carrying? It smells delicious.
Mama: Those are salmon cakes I made for Katie, but she says she doesn't want them. Would you like one?
Edgar: That would be purr-fect. I'm starving.
Mama gets out the salmon cakes and prepares a plate for Edgar. They are talking and don't notice the younger cats watching them.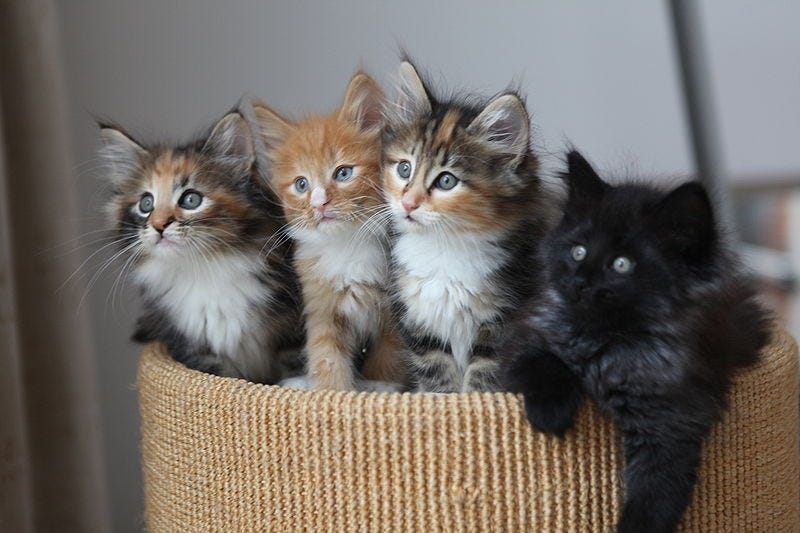 Next week: Conclusion. Will Mama Kitty be comfortable leaving Katie at school?
Pictures courtesy of Google Images