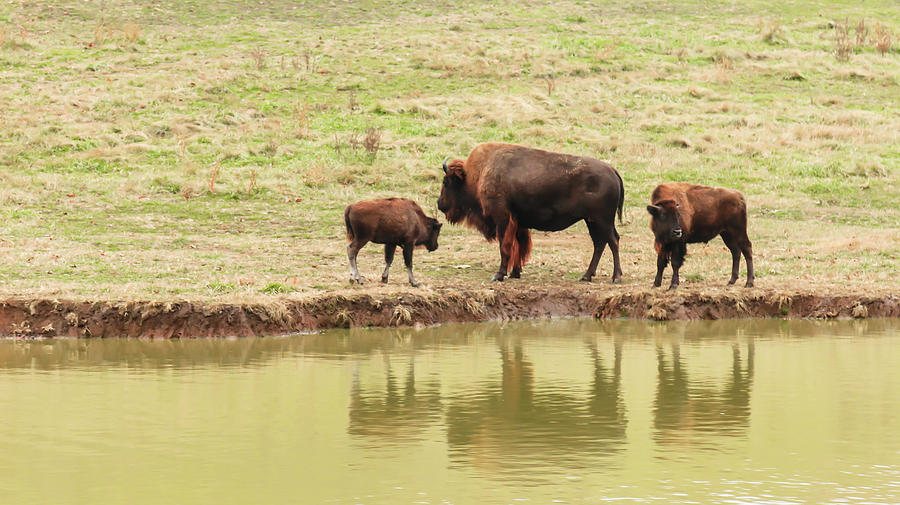 Jen Bison had been wanted to visit her brother Bruce, but her husband John had been putting it off. Finally, he decided that the only way to get her to stop talking about it was to take the trip. The two of them, with their son JJ were planning the trip.
John: Why on earth did your brother decide to move from South Dakota to Wyoming?
Jen: He said it was too cold here.
John: We're bison. Look at us. We're built for the cold. I assume he's figured out by now that Wyoming isn't exactly Miami Beach when it comes to cold weather.
Jen: You know Bruce. He's never happy. He says there are too many humans in Wyoming. He's thinking about moving again.
John: I guess we better see him now. Next thing we know, he'll be in Hollywood, trying to be a movie star.
JJ: That'd be cool! My uncle the movie star.
John: Knowing Bruce, he'd end up in a movie with a hundred other bison. You wouldn't even be able to tell which one is him.
Jen: John, that's not nice. He thinks he has potential. He's just not sure where it is.
John: Well, he certainly is different.
Jen: When did you want to visit him?
John: That's a long walk. I guess we should leave soon, so we'll be back before the snow starts.
Jen: What do you mean walk?
John: We're bison, remember? That's how we get around.
Jen: Bruce says no one walks there anymore. They travel in buses or trains. It only takes 2 days.
John: I am not getting on either of those things.
JJ: Why not, Dad? It's a lot better than hoofing it.
John: Those things aren't built for bison. We're too big.
Jen: That might be true for a bus. They seem more wolf-size. I'll make reservations on the train.
John: Make sure they're refundable. If it's bad going down, we're walking back.
Jen: Yes, dear.
JJ: This is going to be great! Wait til I tell my friends.
John knows he's outnumbered and goes to play "Buffalo Bill and the Planet of Doom."
A few weeks go by before the trip. John is getting grumpier. He can't find any bison who have been on a train. The thought of the train and a few weeks with Bruce was almost too much to bear. Finally, the big day arrived.
JJ: I'm so excited! Aren't you excited, Dad? It's your first time on a train too.
John: I'll be more excited when we're on our way.
Jen: You'll be glad to know we have a sleeper. And there are very few passengers. Look around.
John looked. A few gophers, a wolf family, and some hares. Maybe it wouldn't be too bad. John opened the door the conductor pointed out and started to walk in. He took a couple of steps in, then backed out.
John: Excuse me. I must have the wrong room.
John turned around, embarrassed.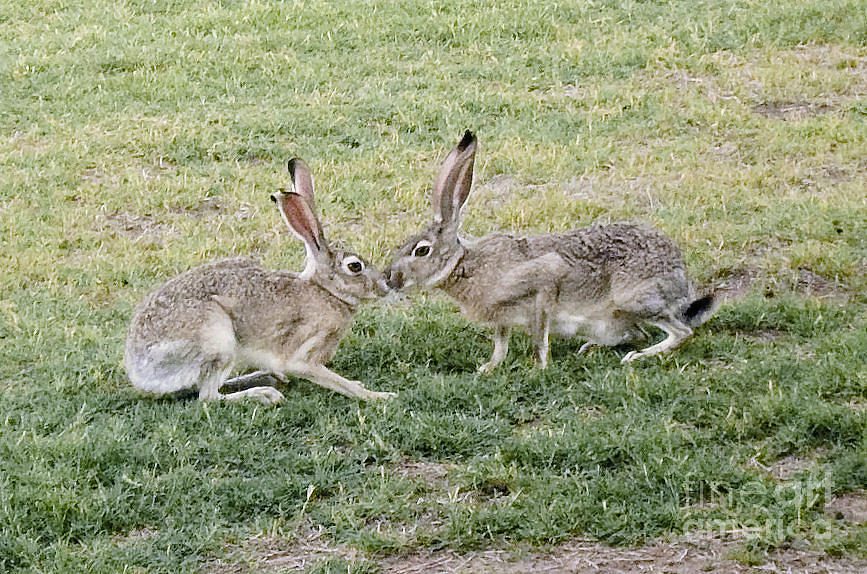 John: I need to find the conductor and get this straightened out. There's a jackrabbit couple in our car.
He hunts down the conductor and explains the situation. The conductor looks in his book.
Conductor: Yes, Mr. Bison. That is the correct room. I'm afraid we overbooked. We're doubling folks up. Didn't you get our email? You could either get a voucher for a different train or receive ½ off for sharing space. It would have told you the species you'd be sharing space with. Carnivore/non-carnivore issues, you know.
John: Honey, did you get an email about overbooking for this trip?
Jen: Yes. I asked Bruce what I should do. He said that most animals choose to not take a chance on their roommates and rebook. So I kept the tickets.
Conductor: Ma'am, unfortunately your friend is wrong. Very few animals rebook. Most are on a schedule.
John: I should have known. Mr. Conductor, I'd like to take a different train.
Conductor: I'm sorry, Mr. Bison. You needed to make your decision by last Friday. I'm afraid I can't help you.
John: Are all of the cars overbooked? Perhaps the rabbits wouldn't mind moving.
Conductor: They arrived first and are fine with sharing. You'd have to move, and there are no empty cars.
John: They don't mind sharing space with three large bison?
Conductor: They plan to sleep the entire trip and have earplugs. As long as you don't step on them, you're good.
John: Well I guess that's that.
Next week: Is the trip going to improve for John or is the beginning just an omen of things to come?
Pictures courtesy of Google Images.