Mama Cat had been working hard for days getting everything ready for Christmas. She was having a big family dinner on Christmas Eve. It was the first time the whole family had been together in several years. The best part was that her daughter Chloe was coming home from college for the first time since the beginning of the school year. And she was bringing a friend. A male friend!
Mama Cat: I'm so excited to see Chloe! It's been months since she's been home.
Papa Cat: I've really missed her. She's my little buddy. I hope we get a chance to go hunting while she's home.
Mama Cat: I wouldn't count on it. She's bringing a boy home. She'll probably want to spend all her time with him.
Regina: Don't you think it's a little weird that she never talks about him? We don't really know anything except that she met him in her Chemistry class.
Sophie: Yeah. So we know that he's probably a nerd like she is.
Mama Cat: Be nice, girls. She's never brought anyone home before. It must be serious.
Papa Cat: How serious can it be? She's only been gone four months.
Mama: We need to be nice to him. He's going to be staying here for a few days.
Meanwhile, Chloe was preparing to go home.
Chloe: Sasha, are you ready to leave yet?
Sasha: Not quite finished packing. Are you sure I'll be welcome?
Chloe: Absolutely. My family is great! Mama says they're really excited about meeting you.
Sasha: What have you told them?
Chloe: Just that I met you in Chemistry, and that we've become good friends. And that I wanted to bring you home for the holidays so you wouldn't be alone.
Sasha: Do they think I'm your boyfriend?
Chloe: It never really came up.
Sasha rubbed his head against Chloe and she purred.
Chloe: Okay. We'll leave mid-morning. Remember, we have to be there by 2 pm. Mama doesn't want anyone to be late for dinner. And I haven't seen them in months so I don't want to miss anything.
Sasha: Don't worry. I'll be ready bright and early.
Christmas Eve was a beautiful day. Sunny and cold. The family started gathering around noon. Grandma and Grandpa were the first to arrive. As usual, Grandma had brought her favorite catnip cookies.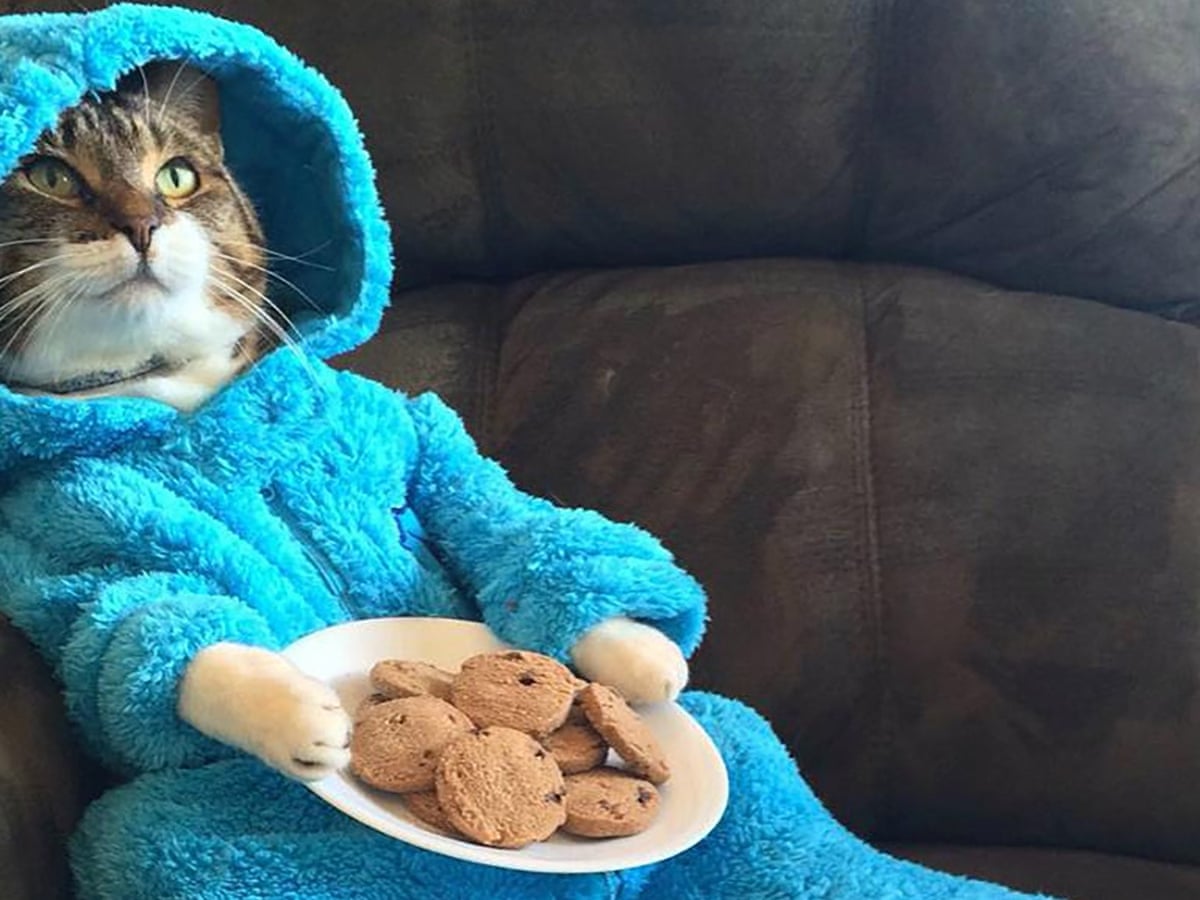 Sophie: Yummy! One of the best parts of Christmas.
Grandma: Is Chloe here? I can't wait to see her. I hear she finally has a beau.
Mama: Mother! Don't embarrass her. She's calling him a friend. We have to be nice.
Grandma: I'm going to be nice. It's just good to see she finally has a social life.
Mama: Mother —
Uncle Charley was next. He was a little eccentric. Rather conservative and prone to speaking his mind.
Papa: Charley! Good to see you. How are things?
Uncle Charley: Not bad. Glad to see the elections are finally over. Didn't see too many dogs or other lowlifes voted into office this time. Maybe we're finally back on track to getting things back under control.
Regina: Uncle Charley, would you like some milk or some water?
Uncle Charley: Do you have anything stronger?
Mama: I was going to make some punch if anyone wanted it.
Uncle Charley: The good stuff with catnip AND silver vine?
Mama: That's the one. I'll go get started.
While Mama was in the kitchen, most of the rest of the family arrived. There were about 20 cats in the extended family, and everyone had come. Except Chloe.
Mama: I wonder where Chloe is. I told her not to be late.
Just then, the doorbell rang. 
Mama: How odd. Who would that be?
Sophie: I see Chloe's suitcase out front. Maybe she has a surprise.
Mama opened the door and saw Chloe's surprise guest. She could barely speak.
Mama: Welcome to our home; you must be Sasha.
Sasha: Indeed, I am. Thank you for having me.
The others heard voices but couldn't recognize the accented words. Sophie ran up.
Sophie: Oh my cats! You're a dog!!
Sasha: Why, yes I am.
Sasha was the largest dog she had ever seen. And he was standing in the doorway to her house. Her father stepped up.
Papa: Sasha, please come in.
Sasha stepped into the room and looked around the room full of cats. He wasn't sure whether to be amused or frightened. Chloe was still paying the driver and getting their things organized. Finally she came up.
Chloe: Hello everyone. I see you've met Sasha.
Her grandmother had been in another room. She came out when she heard Chloe's voice, took one look at Sasha and fainted. Uncle Charley arched his back and began to hiss. Sasha looked like he wanted to head for the door. He wasn't sure what to do with the box of smoked fish he was holding.
Next week: Will the family have a Merry Christmas? You can read the conclusion here.