Mama Raccoon called the family to dinner. The four kits raced to the table. After everyone had settled down, she brought out the food and the dipping bowls.
Mama: How was your day?
Sally: Great! After school, we went to the park to play ball and run around.
John: It was great until this huge old bear started yelling at us.
Papa: What huge bear?
John: I don't know. I ran away when he started coming toward us.
Mama: Why was he yelling? Was he growling too? Do you think he was trying to eat you? I knew I shouldn't let you go there by yourselves.
Anna: Calm down, Mama. John's just being a scaredy-cat.
John: I'm not a cat! I'm a raccoon!
Anna: I just meant that you didn't need to run. He wasn't coming after us. He didn't want Jimmy to jump into the river.
Papa: Why were you going to jump into the river?
Jimmy: I was hot.
Papa: What was the bear saying?
Jimmy: He said that it wasn't safe to swim by myself because an adult needed to be close in case I got a cramp or something. Besides, the river has a current.
Anna: The bear was afraid that since we're so small, he might not be strong enough to swim against the current if we needed to.
Papa: Wait a minute. What does this bear look like?
Anna: He was tall with glossy black fur. And tan all around his muzzle
Papa looked at Mama, and they both started to laugh.
Sally: What's so funny?
Mama: John, you don't have to worry. That's Ranger Bob.
John: Who's Ranger Bob?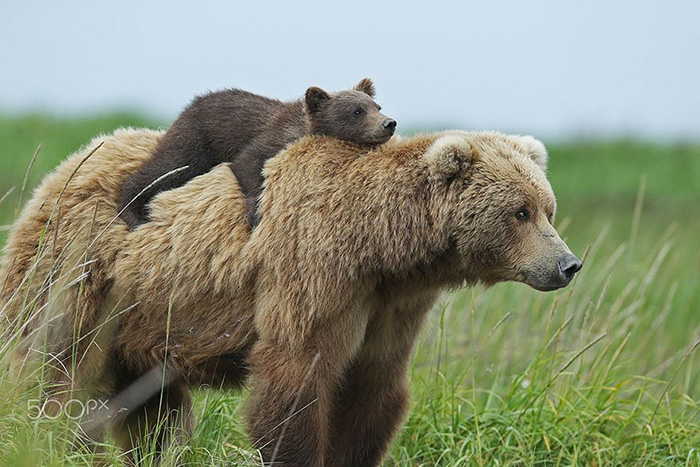 Mama: Ranger Bob has been keeping the children of the forest safe for years.
Sally: Why does he do that?
Papa: Years ago, there was a big fire. A lot of the children got separated from their parents. They were frightened because they didn't understand what was happening.
Mama: Ranger Bob gathered them together and made sure they were safe. Then he explained the fire and how dangerous it was. He also told them how to tell when a fire was approaching and what to do.
Anna: That's a great idea. And it was so nice of him.
Mama: He was a hero to all those parents and children. He loved being around the children. He made sure nothing happened to them.
Papa: The children loved him too. He's been protecting us for years. I'm surprised he hasn't been to your school.
Jimmy: Some of the other kids talk about Ranger Bob, but I didn't know who he was.
John: He's still a little scary. He's so big. And he yelled at us.
Anna: He yelled because Jimmy was going to do something stupid, and he wanted to make sure he got our attention.
Jimmy: Hey! It wasn't stupid. I was hot.
Anna: OK. You were going to do something unsafe. It's the same thing.
Jimmy looked offended.
Sally: I've got an idea. Let's invite Ranger Bob to dinner to thank him for stopping Jimmy from doing something stupid.
Jimmy: It wasn't stupid!
Sally: Whatever.
Mama: That's an excellent idea. After school tomorrow, you kits can ask him when he's available.
The kits really didn't know where he lived. They started at the park. No luck.
They decided to get up their courage and go into the woods to find the bears.
John: I am not going into the woods. It's too scary.
Jimmy: Fine. Stay here.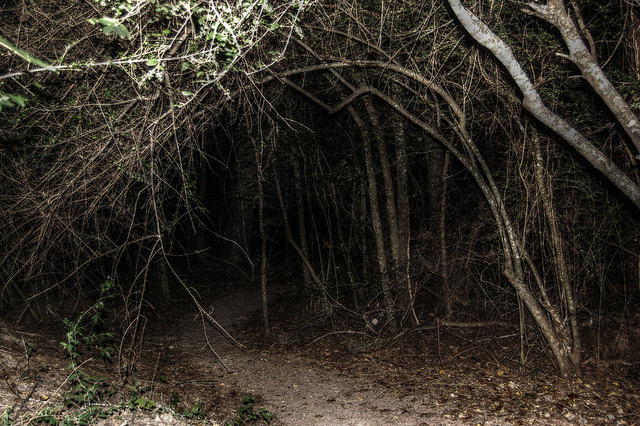 John: By myself?
Jimmy: Yes. By yourself.
John didn't like that idea either. He looked at Anna.
John: Anna? Will you hold my hand?
Anna: Of course.
The raccoons went into the woods. They ran across several bears. But they all seemed so big that the kits hid. Finally, a cub came along.
Jimmy: Hey, can we talk to you?
Cub (surprised): We don't get many raccoons in this part of the woods now that you guys are semi-domesticated.
John: That's because you guys are so scary.
Cub: We're not scary. We're just big. We wouldn't hurt you.
Anna: We're looking for Ranger Bob.
Cub: Good luck. He left this morning. He seemed pretty upset.
Anna: Where did he go?
Cub: He wouldn't tell any of us.
The kits thanked him and left. They were disappointed. How would they find him now?
Sally: We need to go home and think about this. Maybe Mama and Papa know where he might go.
The kits went home to talk to their parents.
Next week: Why did Ranger Bob go, and why did he leave?
Pictures courtesy of Google