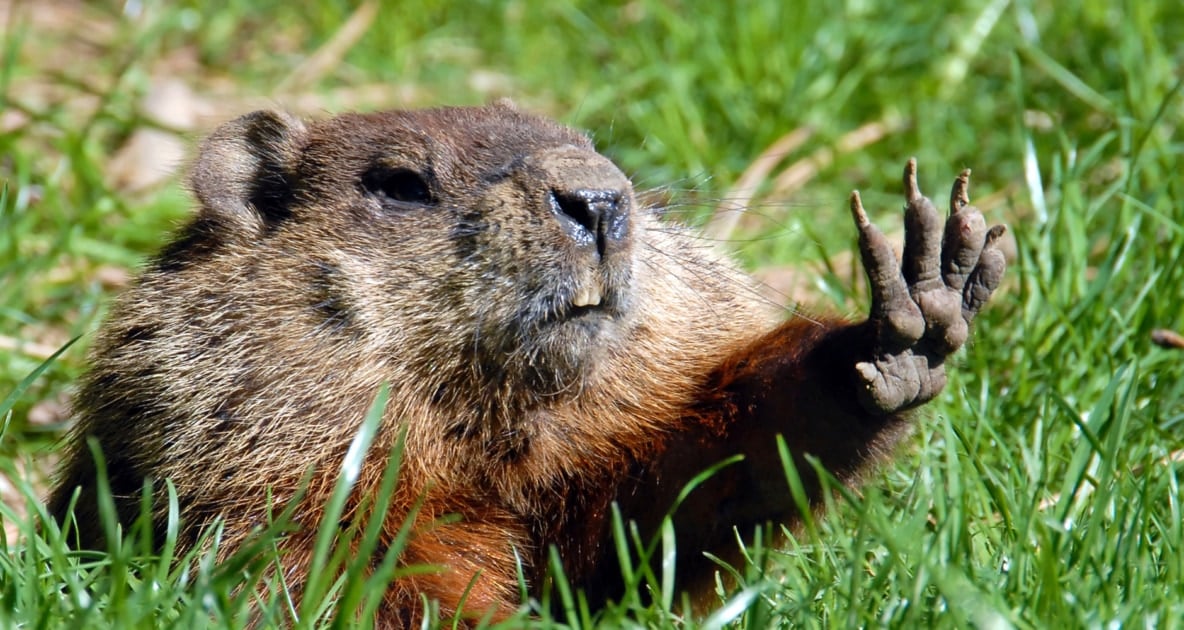 Things had been a little tense on Hog Hill on February 2 (Groundhog Day). When Gus Groundhog made his annual prediction, he only appeared for a couple of minutes and made the actual announcement on his Twitter account. Not at all the festivities we were expecting. We decided to do do a little investigating.
The first thing we discovered was that Gus hadn't been on any type of social media since Groundhog Day. Had he gone back into hibernation? We spoke to some of the neighbors.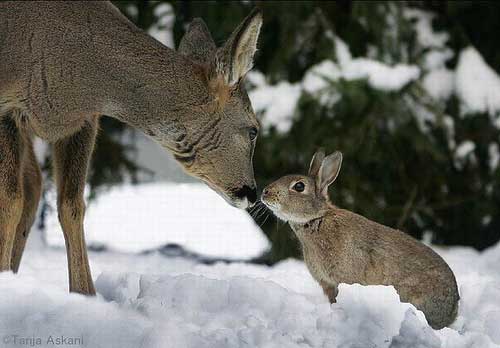 Peter Rabbit: It's been very quiet over there. Usually, Gus has a big party after the announcement. But this year, there was nothing.
Penelope Rabbit: Maybe he's sick.
Bethany Deer: Maybe. He didn't look very well on the 2nd.
Joe Squirrel: Maybe he just got tired of all the fuss. You know folks blame him for the weather when it's still snowing in April.
Josie Squirrel: Maybe someone turned off all his accounts. Maybe it's a conspiracy against groundhogs. Someone should look into that.
Obviously, we are going to have to talk to Gus.
We went to the burrow. But no one answered the door. Maybe there was something wrong. Was he even still in town?
What next? We staked it out, watching both entrances. No movement for over a week. The other animals in the neighborhood were getting curious.
Josie: No luck? I hope everything's OK. Maybe we should just go in.
Penelope: Do you think so?
Josie: What if he's really sick? Maybe we should call the animal welfare hotline.
Joe: Hold up, ladies. Groundhogs hibernate. Not seeing one in February is no reason to go bursting into his house. For all we know, he saw that there was going to be a lot more winter, rolled over, and went back to sleep. We'd scare him half to death breaking into his house. He'd have every right to attack us. Have you seen those claws and teeth?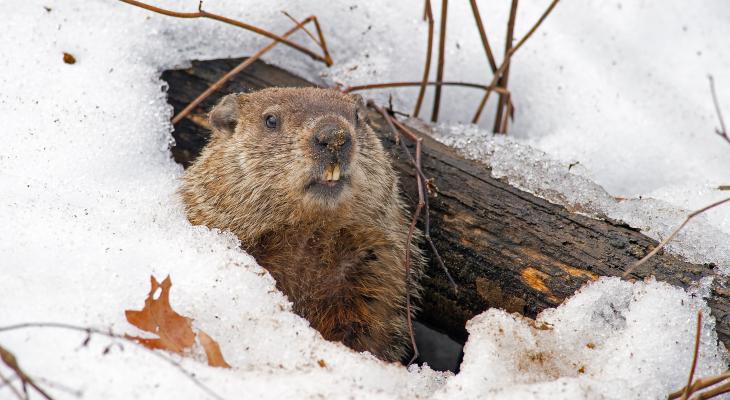 We realized Joe might be right. Maybe there was no story. Just then, Peter hopped up.
Peter: Hey, guys. What's up?
Joe: Everyone's worried about Gus. Apparently the media has got everyone wondering about him. Personally, I think we should just let him be.
We felt badly. We had thought it was a quick human interest story. It was never intended to be an investigation. We didn't want to upset anyone, so we started to pack up our stuff.
Josie: Don't blame them. They haven't bothered him. And it's weird that we haven't seen Gus during his big time of the year. Usually he's active after he gets up for the announcement.
A car drove up and stopped in front of Gus's burrow. A matronly groundhog got out and looked around. She seemed surprised by the group of animals.
Groundhog: Hello. I'm Emma. Is everything okay?
Peter: Hello. We're well. And yourself?
Emma: Yes, I'm wonderful. I'm here to visit my grandbabies.
Josie squealed.
Josie: Grandbabies? Gus had babies?
Emma (laughing): Technically, Georgette had the babies. But yes – Gus is a daddy. Didn't he tell you?
Penelope: No, we haven't heard a thing since he came outside for a couple of minutes on Groundhog Day.
Josie: We've been worried about him. He even disappeared off social media. And he's a local celebrity, so he's always on Twitter.
Emma: There's no need to worry. He's just running around in circles with his five little chucklings.
Emma went up to the door, and Gus let her into the burrow. He lifted a paw and waved at his neighbors.
Gus: Hey, guys! Sorry to have been off the radar. Tons of snaps coming soon. Watch for me!
That was the Gus we knew and loved. It wouldn't be long before he was back.
We KNEW there had been a story.
Pictures courtesy of Google Images.