Where we are: The girls have each been invited to the Homecoming Dance, but not by the boy that she was hoping for. Now none of them will speak to the others. The boy llamas are totally confused about what is happening, so they ask Tiffany's boyfriend Stewart to find out.
Stewart got the guys together and explained what was going on with the girls.
Brian: Girls are so weird. We were having so much fun at the games that we thought they might like to go to Homecoming.
Joey: Yeah. It wasn't supposed to be a big thing.
Brian: I guess we should have just gone as a group.
Joey: What do we do now?
They all looked at Stewart.
Stewart: Don't ask me. I think the whole thing is stupid. It's not like you asked them to marry you.
Johnny: That's true. But I still feel bad.
Brian: Maybe we should get them all together and tell them that we thought it would be more fun if we went as a group instead of couples.
Joey: That might work.
Johnny: I'm in.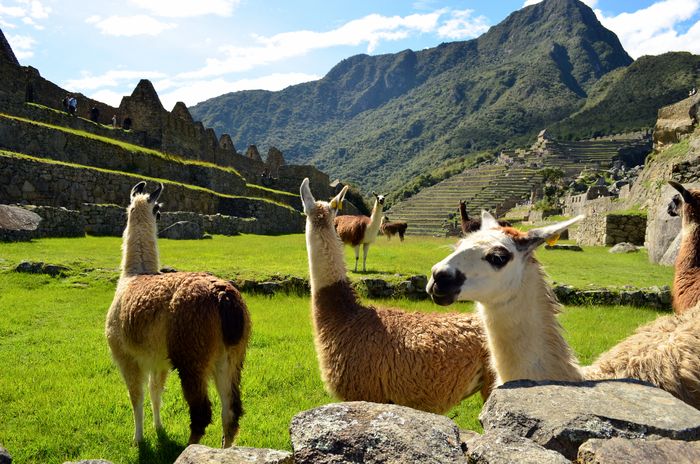 Stewart: Good luck getting them together in one place.
Brian: Hmm. That's a good point.
The guys tossed around a few ideas, but nothing sounded right.
Joey: Maybe we should each text the girl we asked and have them meet us at the track after school tomorrow. Since they're not talking, they won't know everyone else will be there too.
The two other llamas agreed that was the best solution. Each of the girls agreed to meet, excited to get to know their date better.
The guys went to the track together. The first girl to arrive was Lizzy. She looked a little surprised.
Lizzy: Brian, why are your friends here? I thought we were going to talk.
Brian: We are. Here's the thing…
Before he could finish what he was saying, Elsa and Rosa arrived from different directions.
Lizzy: Elsa, what are you doing here? Brian, why is she here?
Elsa: What are you doing here, you slimy son of an iguana's uncle?
Brian (laughing): What kind of an insult is that?
Elsa: You're right, Brian, it is kind of lame. (Turns to Lizzy) You hippo-brained…
Johnny: That's not what he meant. He just thought it was funny.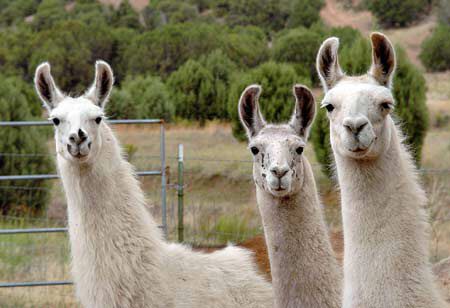 Rosa: It did sound kind of funny.
Elsa: Who asked you? You're always butting into things that are none of your business.
Rosa: That's because all you talk about is your business. We almost never get a chance to talk. Right, Lizzy?
Before Lizzy had a chance to answer, Elsa broke in.
Elsa: There you go again. Trying to get someone else involved in my business. Besides, you're not even supposed to be here. Johnny asked me here to talk. Alone.
Rosa: Joey asked me here to talk.
Lizzy: Well, Brian asked me here to talk. And instead of a private talk, I got a herd. What's going on?
Brian: We feel responsible for you girls fighting and want to do something about it.
Joey: We didn't realize that you would take the invitations so seriously. I mean, we've only gotten together as a group two times.
Johnny: Or had a conversation. We thought it would be better to ask you individually since it's a dance.
Joey: What we really wanted was to go as a group, like we did to the soccer games.
The girls looked at them in disbelief.
Lizzy: Brian, are you saying that you invited me so we could be part of a group, not because you like me?
Brian: I like you, Lizzy. As a friend. I think the six of us have a lot of fun together.
Elsa: That's the stupidest thing I've ever heard. (Looking at Johnny and Joey) Do you two feel the same way?
Johnny: Pretty much. We haven't known you long enough to know if we really like you.
The girl llamas started to cry. The boy llamas looked down at their hooves.
Brian: We're really sorry that we hurt your feelings. I guess this means that we won't be going to Homecoming, right?
Elsa: You're an idiot. Of course, we're not going with you. Personally, I never want to see you again. How about you, girls?
Rosa and Lizzy nodded, wondering if all guys were jerks or if they had just stumbled into a herd of them.
Lizzy: Come on, girls. We have better things to do with our time.
They walked away, talking over each other as they apologized. By the time they got to Lizzy's house, things were back to normal.
They went to the Homecoming dance as a group, and had a great time. Brian, Johnny, and Joey made other plans for the evening.
All pictures courtesy of Google Images