Greetings! Snoops and Kommando Kitty here. The humans are starting a new year today. We wanted to find ways to help Mom actually have a happy new year, so we asked Mr. Google. He sure knows a lot of stuff. Too much stuff. It was hard to sort out what might really work. We put together a list and gave it to her. Guess now we have to wait and see what happens.
Kiss someone you love at midnight. It's supposed to make the love last all year. We hate being kissed, but it's worth it if she's happy for a year.
Fill up your wallet and pantry before midnight. It keeps you from being poor and and hungry all year. Mr. Google didn't say where to get the money to fill up her wallet. Especially after she spent all that money filling up the pantry. But we did notice that we have lots of food and treats, so it sounds good to us.
Don't clean your house OR clean your house thoroughly. This was one of the places where Mr. Google really confused us. One place said that she shouldn't clean so she didn't wash/sweep away any good fortune that was coming her way. But another place said that she should clean thoroughly to sweep away all the bad luck from the past year. We hate the vacuum cleaner, but we hate clutter where we sit, so Mom's on her own for this one.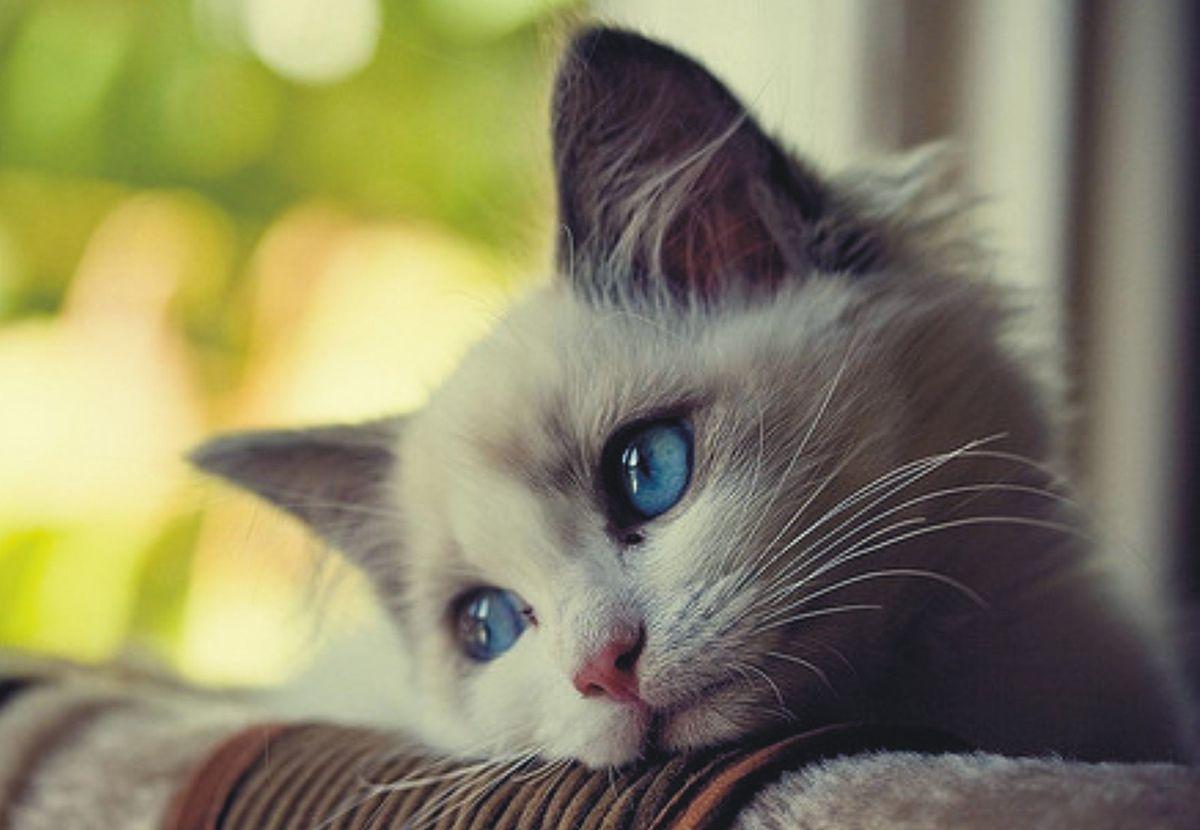 Don't cry. If she cries on New Year's, it could mean that she will be sad for the rest of the year. We hate it when she's sad, so this one is really important.
Don't leave the house until someone else comes in. Mom actually had experience with this one. Her grandmother was from Scotland, and refused to leave the house until a tall, dark-haired man visited with a coin, something to eat, something to drink, and something to warm the house. (Luckily, our grandpa fit the bill so he always first-footed her.) Traditional gifts include coins, bread, salt, coal, and whiskey to ensure prosperity, food, flavor, warmth, and good cheer all year long. We don't know anyone who fits the bill, so hopefully this one isn't vital.
Eat black-eyed peas and collard greens. The black-eyed peas bring good luck and the collard greens bring prosperity. We don't like either one, but she's also supposed to eat pork (wealth and progress) or herring (good luck) and soba noodles (longevity and prosperity), so she can make a meal of it all and we'll share the stuff we like.
Don't eat lobster before midnight. Apparently lobsters move backwards, and eating one too close to the new year might cause the human to have setbacks during the year. We've never had a lobster, but they look pretty scary, so not having one in the house is fine.
Make lots of noise at midnight to scare away evil spirits and omens. We hate loud noises, but as long as it's not a vacuum we should be okay. Besides, it sounds like she only needs to do it for a short period of time.
We also threw away a few.
Eat exactly 12 grapes at midnight. Each grape is supposed to represent a month of happiness. But she had to be done with the grapes at 12:01. We were afraid she might choke if she tried to eat them that fast. That would be really bad luck.
Open the door just before midnight to let the old year out and the new year in. We think that the year should be smart enough to get here on its own.
Carry an empty suitcase around. It's supposed to bring a year of travel and adventure. We don't like travel at all, so we're not going to encourage it.
Wear red underwear. Some people think that wearing red underwear on New Year's will bring romance into their lives. Mom doesn't need romance; she has us. Besides, we don't think she should be showing her underwear to other people.
Eat vasilopitta (sweet Greek bread) or king cake. The person who finds the coin in either pastry is supposed to have good luck for the year. But first you have to be lucky enough to find the coin. What happens to the rest of the people?
While we're waiting to see if our suggestions work, we want to wish everyone a happy new year. (And those in Scotland, a Happy Hogmanay – end of the old one.)
Pictures courtesy of Google Images