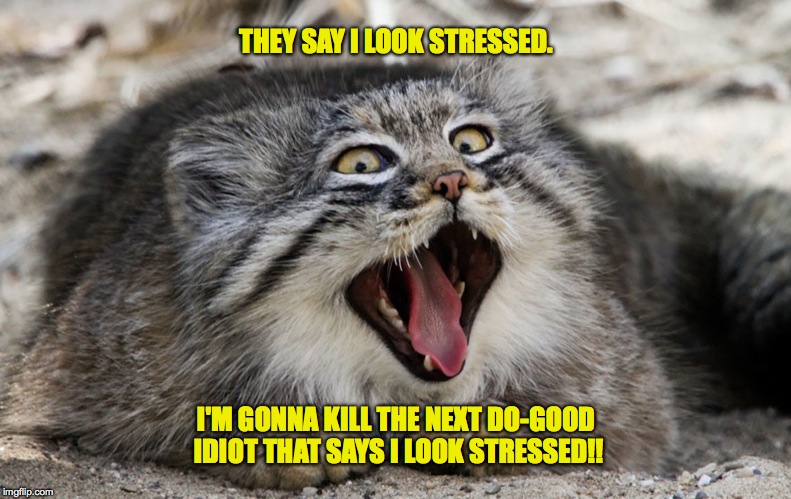 Greetings. Snoops and Kommando Kitty here. Normally, we wouldn't interrupt a story (Mom would make us wait.), but we're really stressed and she agreed to make an exception.
For any of you who are too young to have missed the Roman Empire (Mom says that's lots of you), the title means "Horrible Month." And we've had a horrible month. Technically, it's three human weeks, but that's a looong time in cat time.
Our human sis-fur finally got married on September 26. We were NOT invited. That was probably OK. They didn't serve anything we would have wanted to eat, and it was full of humans. And loud music.
That's not the bad part. The bad part was that Mom and our human bro-fur were both away from home for TWO nights. No one to snuggle with. We could have starved. They didn't even leave a phone or computer so we could talk to our friends (or order from Amazon).
But that's still not the worst. Sis-fur and husband have four cats. And guess who had to open their happy home to them during the TWO-WEEK honeymoon? That's right, us! Mom says she tried to warn us but we wouldn't listen.
Snoops: She's crazy. I definitely would have made reservations at a cat spa.
Kommando: Right? How does she think we would have forgotten that?
Snoops: Two weeks ago, we're relaxing in the living room getting ready for our afternoon naps, when there's crashing, and crying, and meowing, and humans in our dining room.
Kommando: I ran for cover. I thought we were being invaded.
Snoops: You hid for two days. The humans were going nuts, thinking you were lost. I didn't tell them you were just being a scairdy-cat. I wanted to run those cats off.
Kommando: Yeah. That would have happened. You're tough with mice, but I bet those cats would've run you off.
Snoops: Did you get a look at them? They're those small-boned, sleek ones. I bet I make two of them.
Kommando: Maybe. But the humans all say you're the sweetest cat they've ever met. All you do is fluff and growl.
Snoops: Yeah. And Mom won't even let me do that. She's stuck us upstairs until they finally leave today.
Kommando: It's not so bad. We don't have to worry about them eating our food or using our litter boxes. And Mom still sleeps with us and cuddles. There's plenty of room up here to roam around.
Snoops: But they're in OUR house. If they don't leave tomorrow, I'm going to sneak downstairs and show them who's boss.
Kommando: Right. I'll get the camera and bandages ready.
Snoops: Grrr.
(Note from the editor: Snoops and Kommando are showing no signs of stress. They are getting bored.)
All pictures courtesy of Google Images.