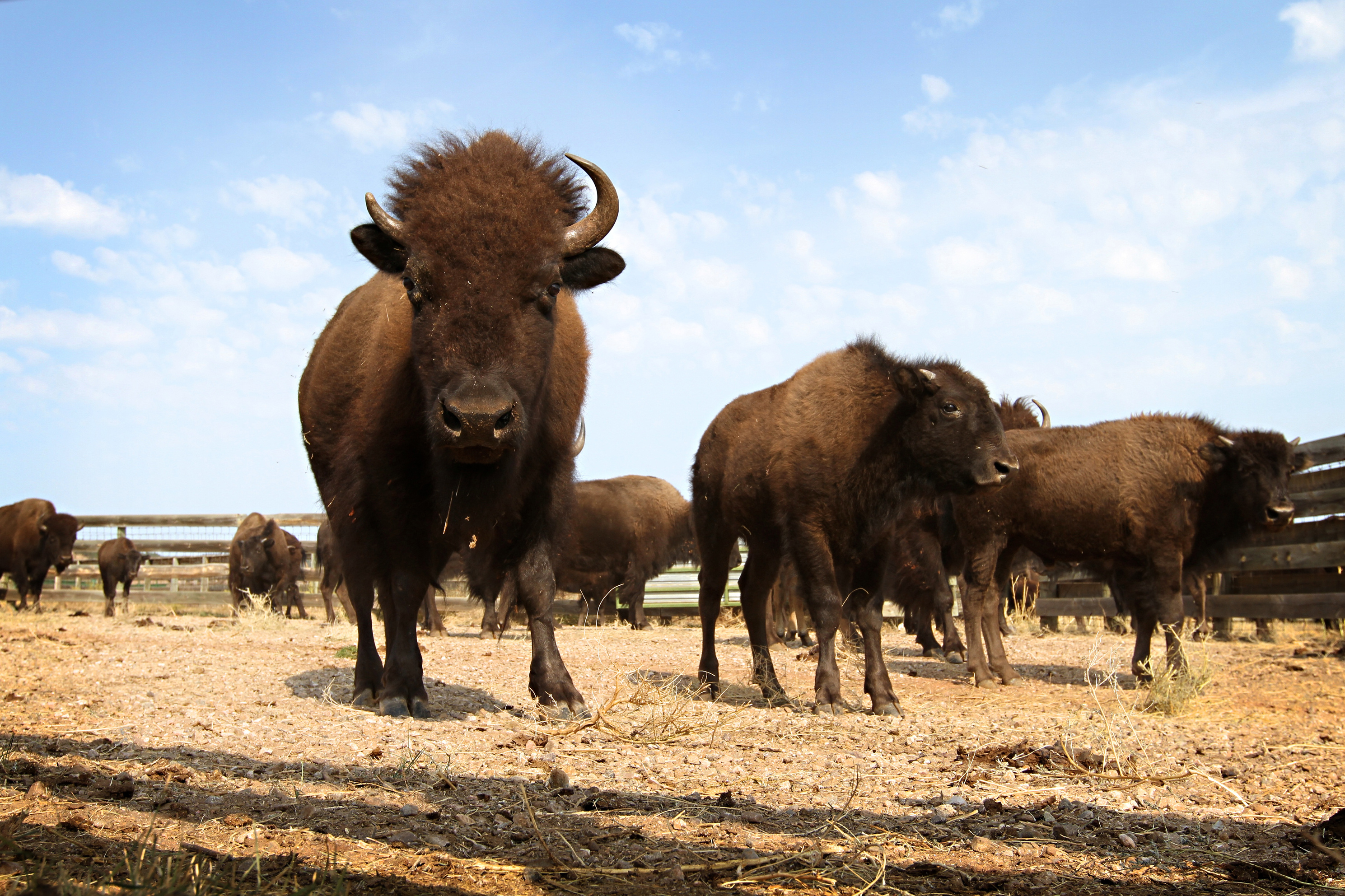 Where we are: The Bison family has gone to visit Jen's brother in Wyoming. John, Jen's husband, is finally impressed with Bruce when he finds out that he has a regular job and a job filming a commercial. The only possible issue is that Bruce works at night and the commercial will film during the day. Part 1 is here and Part 2 is here.
For the next few days, Bruce takes his family around the area to meet the herd and see the scenery. He seems popular; a couple of the girls said he was cute.
Sunday afternoon, Bruce said he wanted to go to bed early because he'd have to be extra alert on Monday morning.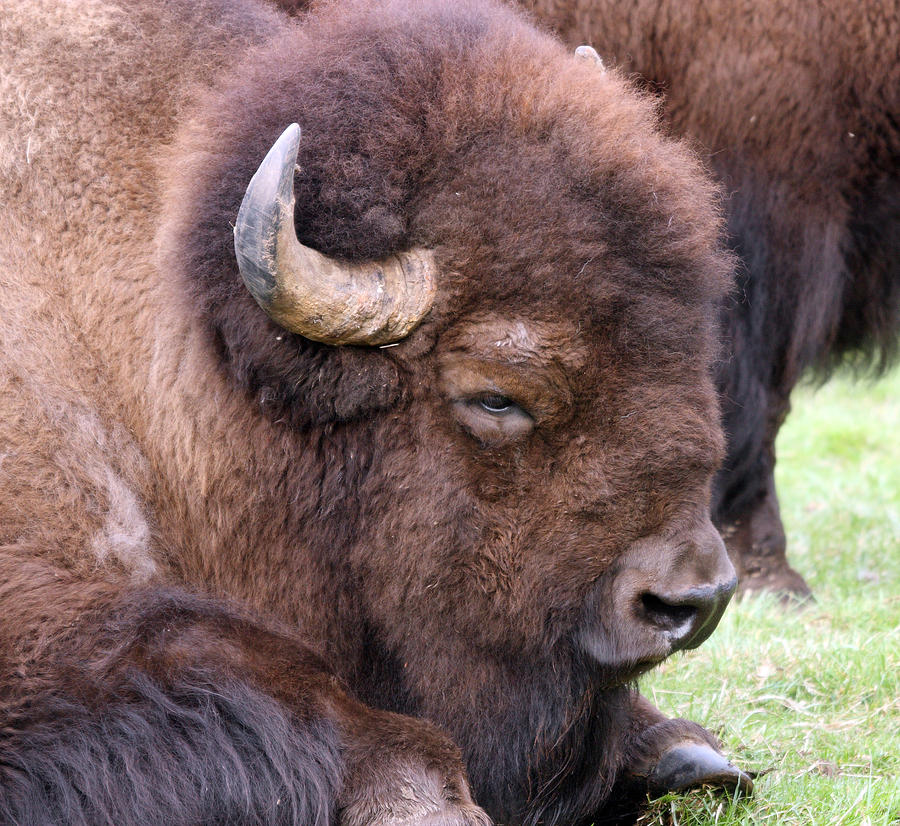 Bruce: OK guys, I'm off to bed. Seen you in the a.m.
JJ: Good night, Uncle Bruce. Sweet dreams.
Bruce settled down in his usual spot under the trees, but couldn't get to sleep. Finally, he decided to get up and walk around. Then he laid back down to sleep. He couldn't get comfortable. Next thing he knew, it was morning and JJ was standing in front of him.
JJ: It's time to get up. It's the big day!
Bruce: Leave me alone. I'm tired.
JJ: Mom said it's time for you to get up.
Bruce: Tell your mother I'll get up when I'm ready.
JJ runs back to his mother.
Jen: Is Uncle Bruce on his way over?
JJ: No. He's really grumpy. He said he'd get up when he was ready.
John: I knew it. Same old Bruce. He's going to mess this up.
Jen glares at John.
Jen: I'll go talk to him.
Bruce: I said I wanted to sleep.
Jen: You have to get up. Your commercial's today.
Bruce: I can't. I have a terrible headache.
Jen: How much of that caffeine do you take?
Bruce: I don't know. Enough to stay awake.
Jen: How long have you been taking it?
Bruce: Hmm. Maybe a year.
Jen: How often do you not take it?
Bruce: What's with all the questions? You're not my mother, you know.
Jen: No, but I'm smart enough to know that you're having a reaction to not having enough caffeine in your system.
Bruce: Great. I would have been fine if you hadn't come and messed up my schedule.
Jen: This is your own fault, not ours.
Bruce: Forget it. Just go away.
Jen goes back to her family. A few minutes later, JJ goes back to Bruce.
Bruce: What do you want?
JJ: Mom said you should eat this.
Bruce: What is it? It looks like a bunch of grass.
JJ: It's special grass. She says it will make you feel better.
Bruce: I don't want it.
JJ: You have to. It's your big day.
Bruce: I don't care. I'm not eating it.
JJ: Dad! I need your help.
John comes over and glares at Bruce.
JJ: He won't eat it.
John: Bruce, you can either eat the grass or I can feed it to you. You are not going to disappoint Jen one more time.
Bruce looks up at his much larger brother-in-law.
Bruce: Fine. Give it to me.
Bruce takes the grass and chews it.
Bruce: This tastes awful.
John: I don't care. Eat it all. We're leaving in an hour. Get yourself together.
JJ helps Bruce brush out his coat. Bruce wouldn't let him touch the hooves. They needed to look as bad as possible. By the time John came back, Bruce was feeling better.
John and Bruce arrived at the shoot just before he was due. John watches everything and decides that Bruce had done well. Soon they were back at the meadow.
Conclusion: How did Bruce do on the commercial? Does he have a future in Hollywood?