It had been a fairly warm winter, and Sammy Bear was restless. He tried shifting hibernation positions several times, but could not get back into a deep sleep. Finally, he decided to get up before he woke up his wife Sandra. He stumbled out to the front of the den and realized that he was hungry.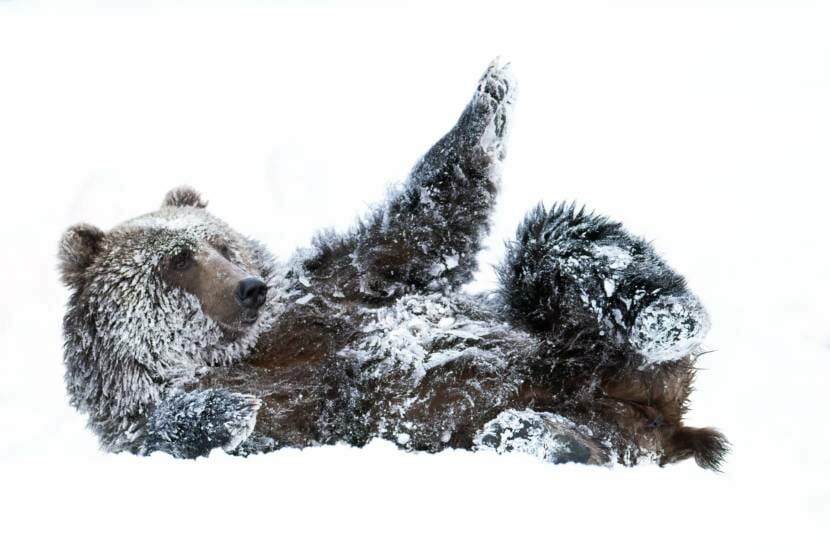 Sammy rummaged around the den, but there wasn't anything to eat. He looked outside. There was a little snow, but nothing to stop him from having a look around. He slowly walked out. He had never been out of the den during the winter before. It was very quiet in the woods. He didn't really like the cold on his feet. Sammy hoped he could find something quickly and get back to bed.
He sniffed the bushes. Nothing there. Not a leftover berry in sight. No grubs or bugs either. No wonder we sleep all winter, he thought. There must be something out here. He wandered a little further from the den. Suddenly his nose started twitching.
Nuts! He could smell walnuts. Sammy loved walnuts. He looked around and didn't see anything. He walked toward the smell and discovered a rotten tree with a hole in it. He reached in and grabbed a pawful of walnuts. Bonanza!
Sammy ate several pawsful of the walnuts. They were delicious.
Meanwhile, Gerald Squirrel was conferring with his family.
Gerald: It looks like it's going to be a good winter for us. Everybody's healthy, and we should have plenty to eat.
Wendy: Yes, we were very fortunate that we found all of those nuts at the end of the season. They'll last until the weather improves.
Sally: Do you think they'll be safe in that old tree?
Gerald: I'm sure they'll be fine. Everyone knows they belong to us.
Randy: I'd feel better if we brought them closer to the nest. You never know what might happen.
Wendy: He's right. They are quite a long way from here. We should bring them closer to home.
Gerald: I suppose it wouldn't hurt to move them. We don't want to have to traipse all the way over there if we get a storm.
The squirrels decided to spend the day moving their nuts. They raced over to the old tree.
Wendy: Do you see that? There's a bear at our tree!
Randy: And he's eating our nuts.
Sally: What are we going to do?
Gerald: We have to tell him to get away from our nuts.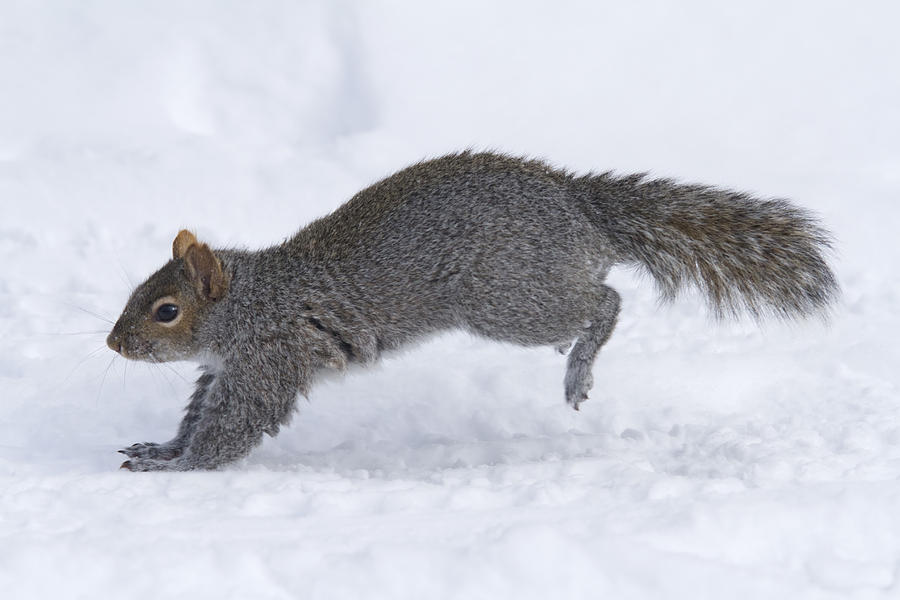 Gerald started to run up to the bear, but Wendy stopped him.
Wendy: Are you crazy? That bear will eat you next.
Gerald: Bears don't eat squirrels.
Wendy: He might. He's not supposed to be awake right now.
Randy: Yeah. He's probably a crazy bear.
Gerald hesitated.
Gerald: Do you think so? He doesn't look crazy. He's just sitting there eating nuts. Our nuts.
Sally: I think we should let him have the nuts.
Gerald: What are we supposed to eat? We worked hard getting those nuts.
Wendy: It's not worth getting eaten.
Gerald: He's not going to eat us.
The squirrels sat down and watched Sammy. He was certainly enjoying the walnuts. Gerald became more and more frustrated. Finally, he couldn't take it anymore. Gerald ran straight toward Sammy, chattering wildly. The other squirrels watched in horror. Gerald stopped in front of Sammy.
Gerald: Look here, bear. Those are our nuts, and you have no right to them. Stop eating immediately!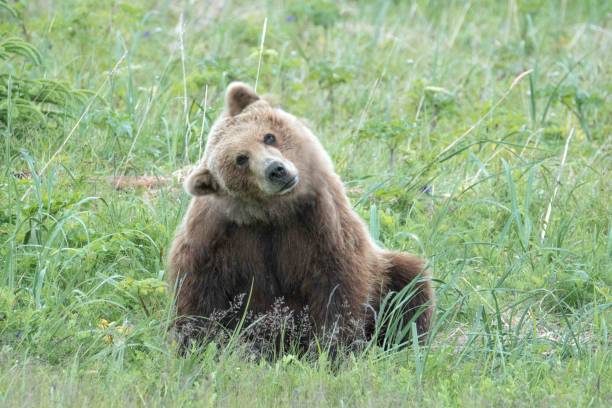 Sammy looked at Gerald in confusion. He couldn't understand a word the squirrel was saying. He had always been bad at other languages, and the squirrel was speaking very quickly. He could tell that Gerald was upset about something.
Sammy: Hello, little squirrel. What's wrong? Would you like a nut?
Sammy held out his paw with a walnut. Gerald didn't know what to do. He looked at the other squirrels but they had disappeared. He was alone with the big bear.
Next week: Can the bear and the squirrel be friends and share the walnuts?
Pictures courtesy of Google Images.