Mama: Well, it's that time of year again.  Is everybody ready to settle in for the winter?
Papa: I can't wait. It's been a long summer.
Mama: Penelope, you sweep out the cave. Kenny, you and Carl start gathering fresh moss and leaves for the beds.
Papa: I'll suspend our subscription to Grizzly Times until April.
Mama: Don't forget to have them hold our mail too.
Papa: Do you like the message I have for the phone?
"Thank you for calling the Bearlingtons. We can't come to the phone until spring. Please leave a message and we'll return your call after April 15. Please do not leave more than one message. We will not be checking our calls."
Mama: Yes. That sounds about right. Do you think April 15 is late enough?
Papa: You know Penelope and the boys. There's no way they'll let us sleep past mid-April.
Penelope: Mama, can I keep my InstaBear account active this year? I'm going to miss so much.
Mama: You know the rules, dear. Hibernation season is family time. No electronics. Besides, you'll be sleeping most of the time.
Penelope: I know. But it's so boring until we actually settle down. Can Jessica stay here for hibernation?
Papa: Of course not! She should be sleeping with her own family.
Penelope: She's mad at them. They wouldn't let her run away with her boyfriend.
Papa: The zoo runaway? He seems a little old for her.
Penelope: Yeah. He was kind of weird. He wanted to move to the city and open a food truck.
Mama: She's probably better off with someone local.
Papa: Did you pay the mortgage ahead? We don't want to get kicked out mid-winter.
Mama: The bills are all set.
Kenny and Carl returned with armloads of bedding material. Mama Bear created hibernation spots for each of them to spend the winter. Looking around the room, she tried to remember what else needed to be done. Suddenly, she heard a familiar voice.
Voice: Anybody home?
She looked at Papa Bear.
Mama: You did not invite your brother Sam to hibernate with us, did you?
Papa: Sam! What are you doing here? I didn't think you even knew where we lived.
Papa's brother Sam had spent the previous winter with them. He had eaten all of the spare provisions and generally made a mess of the cave. Papa and Mama had several fights over his lack of responsibility When spring came, they kicked him out and switched caves.
Sam: Joey! Long time, no see! I had a heck of a time finding you. After we parted way, I met up with a beautiful girl. I really thought she was the one. But fall comes, and she tells me I have to find some place else to hibernate. I don't understand.
Papa: That's too bad. Things had been going well?
Sam: I really thought so. Except for that time I confused her with her sister. Her sister's really pretty too.
Papa: If she dumps you after one mistake, she's not the girl for you.
Sam: Maybe not. Too bad though. She had a really nice cave. But she was kind of particular about keeping it clean. Reminded me of your wife. Speaking of which, is Shelly around?
Mama: I'm right here, Sam. To what do we owe the pleasure?
Sam: Good to see you! I missed you guys!
Kenny: Uncle Sam!
Sam: Hey Kenny! You miss me?
Kenny: I really did! Mom won't let us wrestle in the house when you're not here!
Papa: Are you living around here now?
Sam: Well…actually…
Mama: Tell us the truth Sam.
Sam: Lydia kicked me out and I don't have anywhere to go. Everything around here is booked.
Kenny: You can stay here. Right, Mom?
Sam: I don't think your Mom's going to want me around for another winter.
He looked sadly at Mama.
Penelope: I'm sure she's fine with it. She was just talking about how hibernation should be spent with family.
Papa: And he said he doesn't have anywhere else to go.
Mama: He was a terrible guest last year. I don't know.
Sam: Please?
Next week: Will Mama let Sam stay for the winter?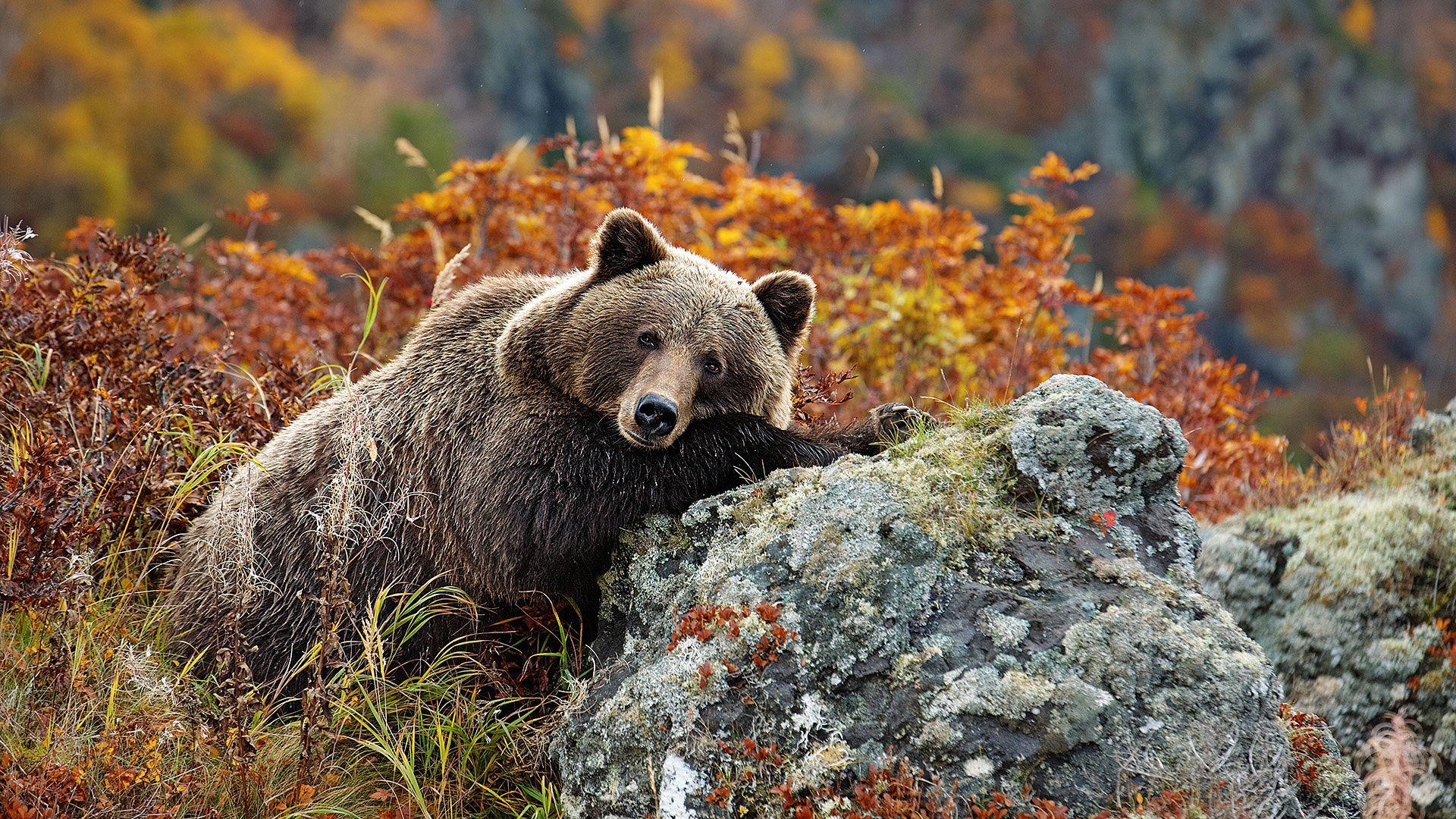 Pictures courtesy of Google Images.