So far: Four raccoon kits have met a bear at the park. The bear turns out to be the beloved Ranger Bob. They go back to invite Ranger Bob to dinner, but he is gone. The family finally finds him living with his daughter across the river. You can read Part 1 here and Part 2 here.
Ranger Bob: James Raccoon! How are you? It's been a long time.
Papa: I know. I know. I didn't realize how long until my kits said they saw you at the river.
He points to Jimmy, John, Anna, and Sally.
Ranger Bob: James, I'm sorry. I didn't mean to scare them. I just didn't want them to get hurt in the river. You know I wouldn't hurt them.
Mama: Of course not. We all love you, Ranger Bob.
Ranger Bob: Maria! How are you?
Mama: Life is good. How are you?
Ranger Bob: I guess I'm getting old. It seems that all you kids I knew have grown up and had kids of their own. You can pass on what I've taught you. You don't need me around anymore.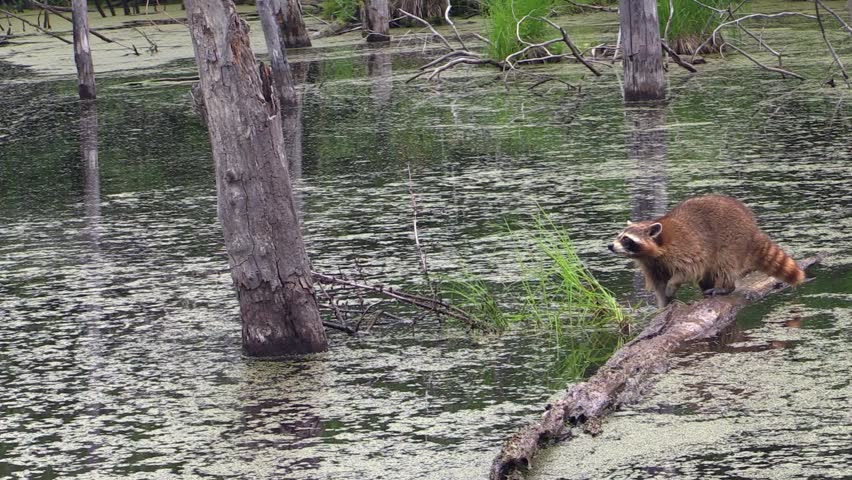 Mama: That's not true! We still need you.
Ranger Bob (sadly): I didn't help your children. I scared them.
John: Only because you're so big and have such a deep voice.
Sally: Jimmy would have done something stupid if you hadn't stopped him.
Jimmy: It wasn't stupid! I was hot.
John: You could have drownded.
Jimmy: Well . . . Maybe it wasn't really smart.
Ranger Bob: Your brother's right. It's not safe to swim alone. Didn't your parents tell you that?
Papa: We thought he knew.
Mama: I knew it was a bad idea to let them go to the park by themselves.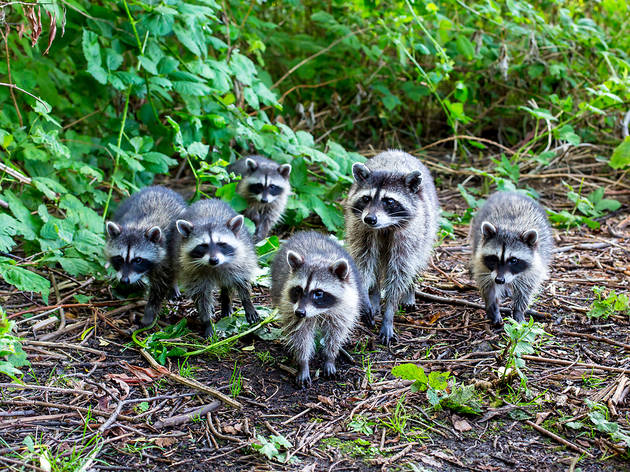 Ranger Bob: They're old enough, Maria. They just need to follow the rules. Kits, who's teaching you about safety?
Anna: Mama and Papa teach us stuff.
Papa: And we thought you were still around the school and parks.
Ranger Bob: The school hasn't called me in a long time.
Mama: Susie Squirrel and I just heard about that from the principal. It seems that no one told her that you ran the safety program. She feels terrible about it.
A smaller bear walks up.
Bear: Daddy, who are all these raccoons?
Ranger Bob: The parents are friends from across river. The others are their kits. Maria and James, this is my daughter Alicia.
Alicia: Nice to meet you. I hope nothing's wrong. Daddy was pretty attached to quite a few animals over there.
Mama: Not at all.
Sally: We wanted to invite Ranger Bob to dinner to thank him for keeping Jimmy from doing something stupid.
Jimmy: Grrr
Ranger Bob: Really?
John: And apologize for running away.
Ranger Bob (to John): Could I have a hug?
John runs up and tries to hug Ranger Bob. His arms only go a little way around the bear. Ranger Bob laughs.
Ranger Bob: I guess I do look pretty big to you.
John: That's OK. You're a nice bear.
Sally: Will you come to dinner? Please?
Ranger Bob: I'd love to.
The next week, Ranger Bob and Alicia visited the raccoons. Ranger Bob entertained them with stories about his adventures and the time he met Smokey the Bear. A few days later, he called to thank them for dinner.
Mama: I'm glad you called. I talked to Ms. Porcupine. She'd like you to come and talk to the students.
Ranger Bob: Are you sure?
Mama: She said the kits were telling everyone about his stories, and they want to meet him.
Ranger Bob: That would make me very happy.
A few weeks later:
John: We like to introduce you to our friend, Ranger Bob.
Pictures courtesy of Google Images