Welcome to House of Cats, the home of all things cat. Put your humans in another room and enjoy some time with us. Today we are welcoming Muffy Fluffington, the author of Own Your Human, Don't Let Your Human Own You. Today Muffy is going to answer some of the most common questions she gets.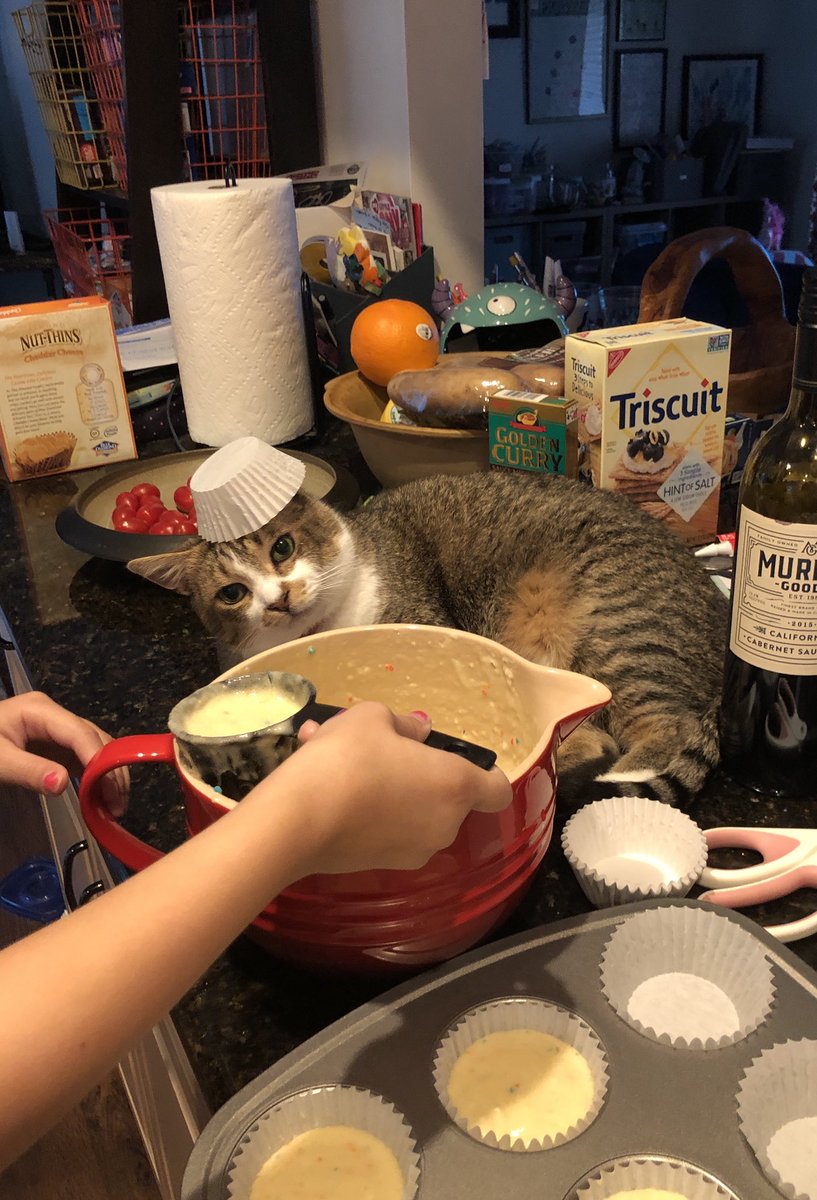 My human says I never do anything, but when I try to help her, she puts me on the floor.
This is a common problem. Humans just don't understand that they need help with their typing, cooking, and needlework. If they won't let you do anything else, at least share some fur. Everything is better with fur.
My food tastes terrible since my human changed it. I think she's trying to put me on a diet.
Humans do have a funny idea about what we should look like. I think it's part of the whole body image issue they have with their own kind. They can't control their own weight, so they want to control ours. In your case, I would force your human to taste some of the food they want you to eat. I can guarantee they won't like it.
My human rearranged the furniture. My favorite tree and pillow aren't near the windows anymore.
This one is easily solved. Pull your blanket over to whatever they have put by the window and sleep there. When they move you, go back as soon as they leave. Before long, you'll have your sunny window back.
I have been trying to teach my human to catch mice for three years. Should I give up?
As much as humans complain about mice in the house, most of them never learn how to catch the little guys. I would say that you should give them one more shot. Don't go after the mice yourself. Once there are a few running around, your human may be more motivated to follow your example.
My humans just got one of those miniature humans. It never shuts up. How do I get some sleep?
Those baby humans are a problem. Before you know it, the kid will be running after you and trying to give you hugs with sticky hands. For right now, I recommend that you convince your humans to get you one of those snuggle sacks that you can crawl into. That should keep out a lot of the noise. Another option is to use whatever spot you have for when they turn on the cat-sucking cleaning machine.
My human wants to bathe me. Just because she read that cats should be bathed once in a while.
What an awful idea! You have no option but to make bath time so miserable for her that she gives up. I recommend you start with hissing and growling. If that doesn't work, move on to squirming. As a last resort, kick your way to freedom. And hide where she can't reach you.
That's all the time we have for this week's House of Cats. Thank you all for tuning in. You can release your humans now.
Pictures courtesy of Google Images