Brothers Timmy and Tommy were very excited. Their Kitten Scout troop was taking a trip to the woods nearby. They had never been there and were hoping to see bears and wolves and all kinds of wild animals. Their mother tried to explain that they might see raccoons or squirrels, but that their leader would keep them away from anything dangerous.
They were up at dawn on the day of the trip. Oh no! It was raining. A lot. They were afraid the trip was canceled. Sure enough, their mother got a call from the scout master. But the trip wasn't canceled; it was postponed until the afternoon when the weather was going to be better.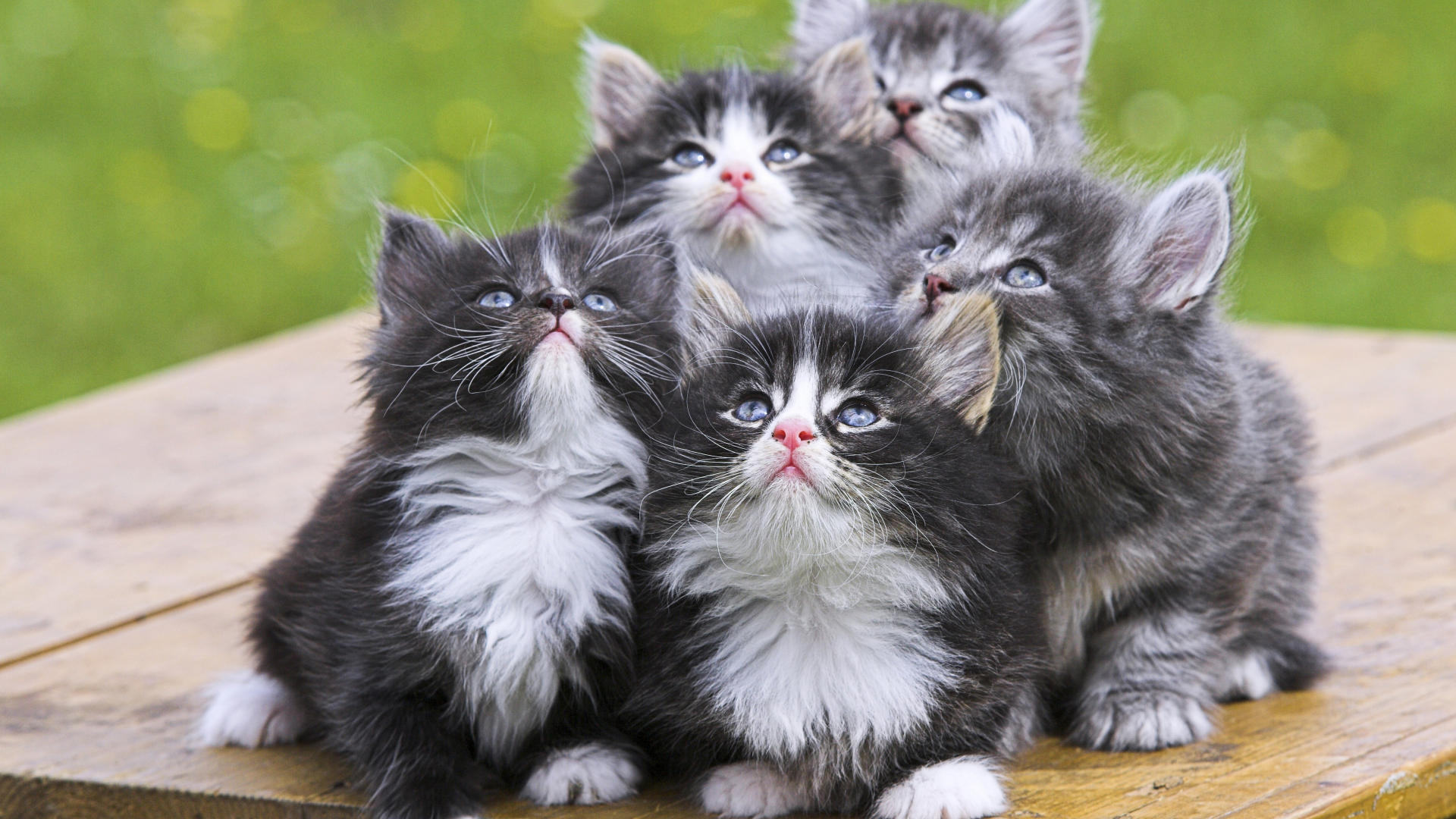 There were ten kittens on the trip as well as the leader and two mothers. Each mother was responsible for five kittens. Timmy and Tommy were really glad that their mother hadn't called in time to be one of the chaperones. She would have spent the whole time watching them. It would have been too embarrassing.
The leader's name was Mr. Moggie. He was a nice cat, but very easily confused. The kittens liked him because he usually let them do whatever they wanted while he was trying to get organized. Luckily, he was required to bring extra adults along on a trip like this.
When they got to the woods, Mr. Moggie told them to practice their "quiet walking" so the other animals wouldn't be afraid of them. Being cats, walking quietly should have been natural; as kittens, it was impossible. He didn't have much luck stopping their chatter either.
Finally Mr. Moggie decided that he would teach the kittens about the different kinds of scents they could find in the forest. That sounded like fun to the kittens. They gathered around a tree and sniffed. The kittens guessed that it was a dog. Mr. Moggie told them that the scent belonged to a fox.
Next he took them to a pile of droppings. The kittens thought it was disgusting to have to go near it and sniff. They decided that it was some kind of big cat. It was a raccoon. As they went on, the kittens got better at identifying squirrels, rabbits, and woodchucks.
But after a while they were bored. Mr. Moggie wasn't sure what to do next. He had planned to show them how to fish in the creek and how to find shelter, but couldn't decide. He wanted to talk to the mothers about it.
He told the kittens to play close by while they discussed what would happen next. The kittens ran and chased each other around. Timmy was chasing Tommy when they realized that they had run away from the rest of the group. They headed back when it started to rain again.
As soon as it started to rain, Mr. Moggie told everyone to run out of the woods so they could go home. They raced through the trees. When they got out, Mr. Moggie did a tail count. There were only eight kittens! Timmy and Tommy were still in the forest.
He panicked. What was he going to tell their mother? Should he go back in and try to find them? Should he take the other kittens home first? Could the lost kittens hear his voice if he yowled?
Meanwhile, Timmy and Tommy found a dry spot to wait out the storm. They weren't going anywhere until it dried out. Soon they were fast asleep.
The next thing he knew, Timmy felt a wet nose on his fur. He looked up and saw a huge dog! He started crying and woke his brother. They waited to be eaten.
The "dog" looked at them in amazement. He had never seen kittens before. He wanted to play. The kittens weren't sure, but he insisted. They romped around until the kittens were exhausted.
Finally, the "dog's" mother came looking for him. When the kittens saw her, they were terrified. They hadn't been playing with a dog. He was a wolf pup.
To be continued
All pictures courtesy of Google Images