Greetings. Exciting news. Today is National American Bison Day! You know, those huge hairy beasts roaming the North American plains. The ones everyone used to call buffaloes. They're the largest mammal in North America, and they have their own day to celebrate their awesomeness.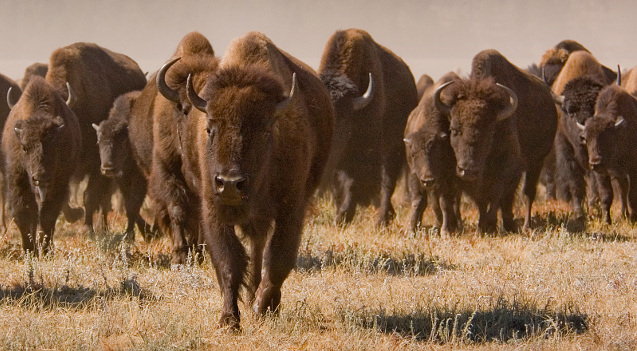 We're lucky we still have this beauties with us. Before the European settlers arrived, there were approximately 30-60 million bison roaming around. (We know that's a wide range, but bison weren't very good recordkeepers.) Native Americans used bison for food, clothing, shelter, and other things, but the settlers hunted them almost to extinction. (They were also not very good with rifles.) We only have about 10,000 left, living in 17 herds. They live in the western U.S. and Canada.
Every year since 2012, the US Senate has passed a resolution declaring the first Saturday in November as National Bison Day. (No, we have no idea why they have to do it every year. It doesn't really seem controversial.) Even better, on May 9, 2012 President Obama made the American Bison the National Mammal of the U.S. with the National Bison Legacy Act.
Bison Fun Facts
They can weigh up to 1,000 pounds (that's like 100 cats)
They originated in Southeast Asia about 2.5-2.6 million years ago. Yellowstone Park is the only place in the U.S. where they have lived continuously since prehistoric times.
They are a lot faster than they look. They can run up to 35 miles per hour.
They have poor eyesight, but their hearing and sense of smell help compensate.
They live up to 20 years.
The babies are called red dogs.
Bison Riddles
What did the mother say when her son went to college?  Bison.
How can you tell there's a bison under your sleeping bag? The ceiling of your tent is very close.
How can you tell a bison from a field mouse? Try to pick it up. If you can't, it's either a bison or a very large mouse.
What do you get when you cross peanut butter with a bison? Either peanut butter that roams the range or a bison that sticks to the roof of your mouth.
What do you call a bison at the North Pole? Lost.
What kind of car does a bison drive? A Furrari.
What animal is always the designated driver? Water buffalo.
What time is it when a bison sits on your bed? Time to get a new bed.
Bison Jokes
The devout cowboy lost his favorite Bible while he was mending fences out on the range. Three weeks later, a bison walked up to him carrying the Bible in its mouth. The cowboy couldn't believe his eyes. He took the precious book out of the bison's mouth, raised his eyes heavenward and exclaimed, "It's a miracle!" "Not really," said the bison. "Your name is written inside the cover."
A man and his pet bison walk into a bar. It's about 5 pm, but they settle in for a night of drinking. They spend the night drinking, one drink after another. Finally, it's last call. The man says, " One more for me, and one more for my bison." The bartender sets them up, and they down the drinks. The bison falls over, dead. The mans throws some money on the bar, puts on his coat, and goes to leave. The bartender yells after him, "You can't leave that lyin' there.:The man responds, "It's not a lion; it's a bison."
A bison sits down next to a man in a movie theater. The man asks, "Are you a bison?" "Yes, I am." The man is surprised. "Why are you at the movies." The bison replies, "I liked the book."
A policeman stops a man who has a baby bison in the front seat of his car. "Why do you have a baby bison? You should take him to the zoo." The man nods and drives off. The next week, the officer sees them again. They are both wearing hats and sunglasses. He pulls the car over. "I thought I told you to take the bison to the zoo." The man replies, "I did, officer. We had such a good time, we're going to the beach this week."
Hope you found this entertaining. In case you're interested, November 5th is also National Redhead Day, World Tsunami Awareness Day, Chinese Food Takeout Day, and World Numbat Day. Numbats are banded anteaters (also known as walpurti), who live in western Austalia. If you live in the UK, it is primarily known as Guy Fawkes Day/Gunpowder Day/Bonfire night. They are celebrating either an attempt to blow up Parliament or the successful repression of that attempt.
Regardless, we think it's Bison who rule the day.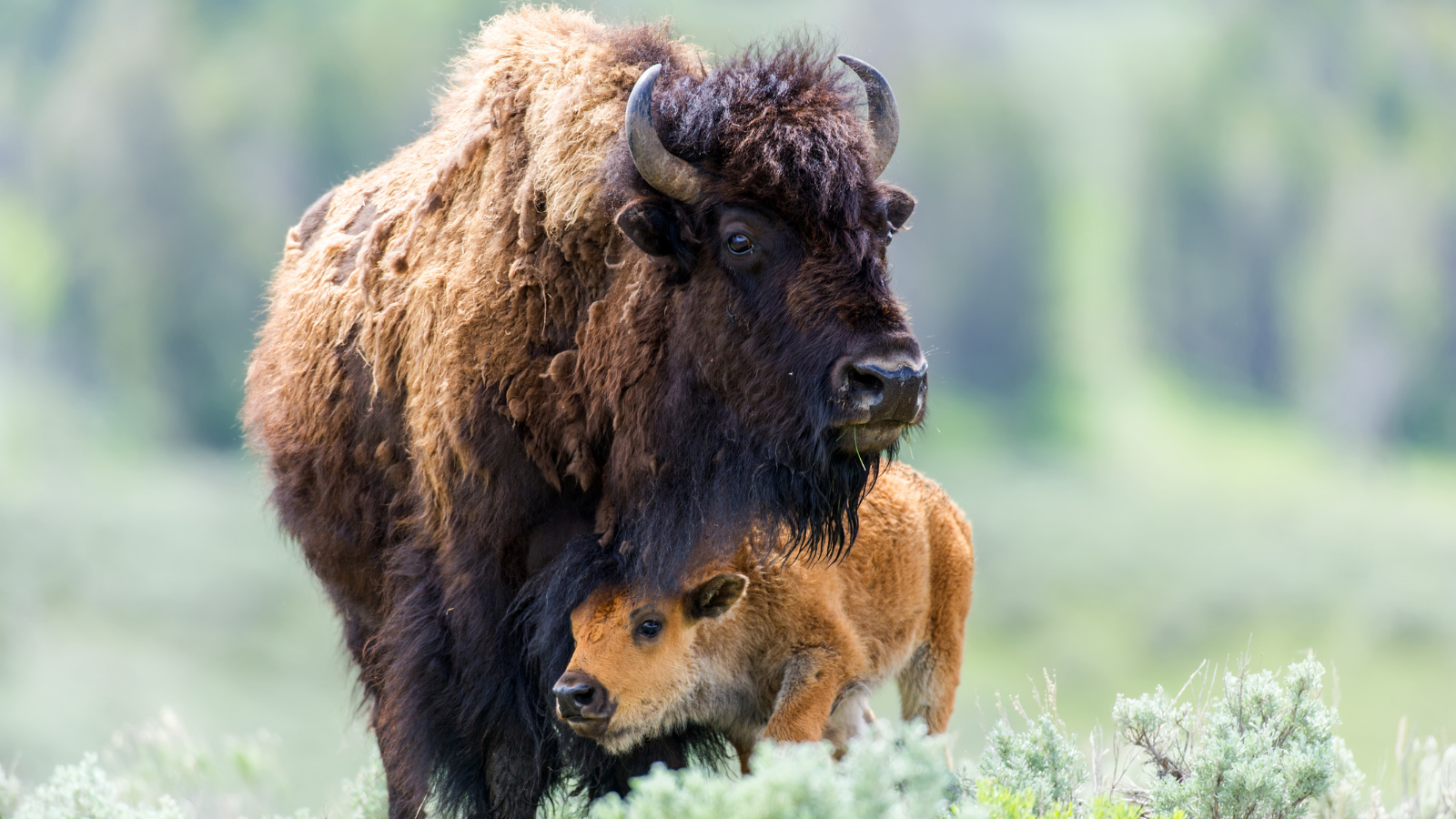 Pictures courtesy of Google Images
Jokes courtesy of http://www.jokes4us.com/animaljokes/buffalojokes.