When we introduced the Real House Cats of Crabapple Cove, you might recall that Daphne works on the docks. She is a crew chief in charge of vermin control.
Crabapple Cove is a hot tourist destination, and every summer the businesses hire extra staff to deal with the crowds. The owners all like to have at least a couple of mousers on staff as a guard against anything stealing the food or scaring the guests. It was a great job for kids on summer break.
Daphne noticed that a lot of the young cats didn't last long on the job. When she asked around, she found out that they really didn't understand what the job of mouser entailed. Sensing an opportunity, she decided to open a small mouser school at her house. Her first class had four students. It didn't take long to find the issues.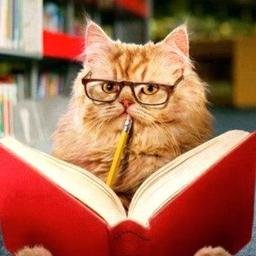 Daphne: Hi! I'm Daphne. Welcome to Mousing 101. Please introduce yourselves and tell us why you're here.
Tyler: My mom said I had to get a summer job.
Mindy: Molly and I want to work on the docks. It's the best place to meet cute guys when they first get here.
Molly (giggling): Yeah. Less competition than in town.
Daphne: It's hard work on the docks. Have either of you two moused before?
Mindy and Molly looked at each other.
Mindy: Isn't that why we're here?
Molly: My mom doesn't let mice in our house. She says they're disgusting.
Daphne looked at the final young cat.
Joseph: I think that all cats should know how to mouse, and I never had a chance to learn.
Daphne: Okay, class. First, I'll demonstrate the proper form. You listen carefully. When you think you hear something, get into your pounce stance and wait patiently. Don't move until you see the target and think you have a good jump on it. You don't want to spend a lot of energy running around if you don't have to.
Daphne crouched into the correct position and sat. 
Daphne: Okay, everyone try the position.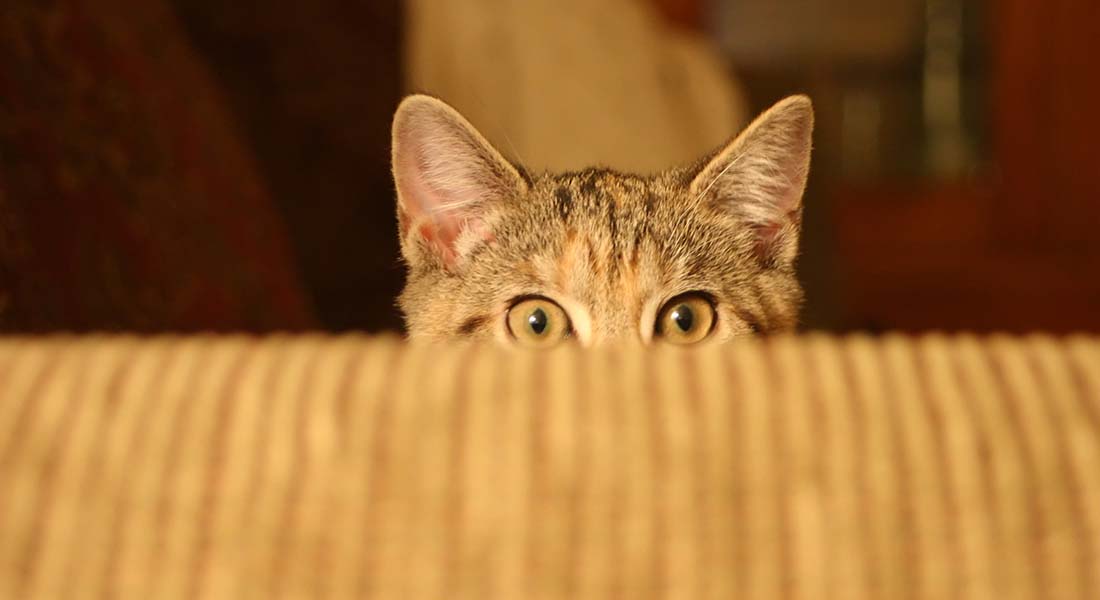 The young cats mimicked her crouch. Daphne stood in front and looked at them. She didn't say anything. A few seconds passed.
Molly: How long do we have to sit like this? It's boring.
Daphne: You have to wait until the mouse appears.
Molly: You didn't say anything about waiting for a mouse.
Daphne sighed.
Daphne: Okay. It looks like everyone gets the concept. I'm going to release four mice somewhere in the room. You need to listen for one of them, then practice your pounce. Do NOT hurt the mouse. We are practicing.
Tyler: I can't eat my mouse? Why should I bother catching it?
Daphne: These are special mice who have been trained to help teach you. They're not a snack.
Mindy: Thank goodness. I don't like the taste of mice.
Joseph: Are you sure you want to work on the dock? I don't think they practice catch-and-release with what they find.
Mindy: I only want to work there until I find a boyfriend.
Joseph: Maybe you can get a job sitting there looking pretty. That way they won't miss you when you quit.
Daphne: All right. I released the mice behind the walls. Everyone find a mouse.
The young cats stalked around the room listening carefully. One by one, they found a mouse to concentrate on. Each cat sat patiently waiting for their mouse to appear. Joseph pounced first and came up with the mouse in his mouth.
Daphne: Excellent form! You're a natural. You can let your mouse go.
Joseph released the mouse and thanked Daphne. He went to sit on the sofa and wait for the other cats. Molly was the next one with a mouse. She dropped it, and held it with her paw.
Daphne: Pawsome! You'll be fine working as a mouser.
Molly joined Joseph on the sofa just as Mindy came up with her mouse. As soon as Mindy tasted the mouse, she dropped it and cried.
Mindy: Eww! That's disgusting! How can you cats stand to have those in your mouths.  Blech!!
Daphne started laughing. The other cats joined in.
Daphne: Mindy, I'm afraid you're going to have to find a different line of work. You are definitely not cut out to be a mouser.
Mindy: Fine. This is revolting. I'm don't want to date any cat that's impressed by this.
Mindy jumped up on the sofa to watch Tyler. He seemed to be having trouble locating his mouse. Suddenly, the mouse ran out past him. Tyler took off after the mouse only to lose him in a corner. Tyler waited a while longer, but the mouse didn't reappear.
Tyler: This is stupid. I'm not going to wait all day for some stupid mouse to come out. I'll find a job doing something else.
Mindy: Me too. Let's get out of here.
Tyler and Mindy left together.
Daphne: Molly and Joseph, you did excellent work today. I'd like to invite you both back next week for a follow-up lesson in stalking.
Both cats nodded their heads. They left together talking excitedly about how much more fun it was to catch a mouse than they thought it was going to be.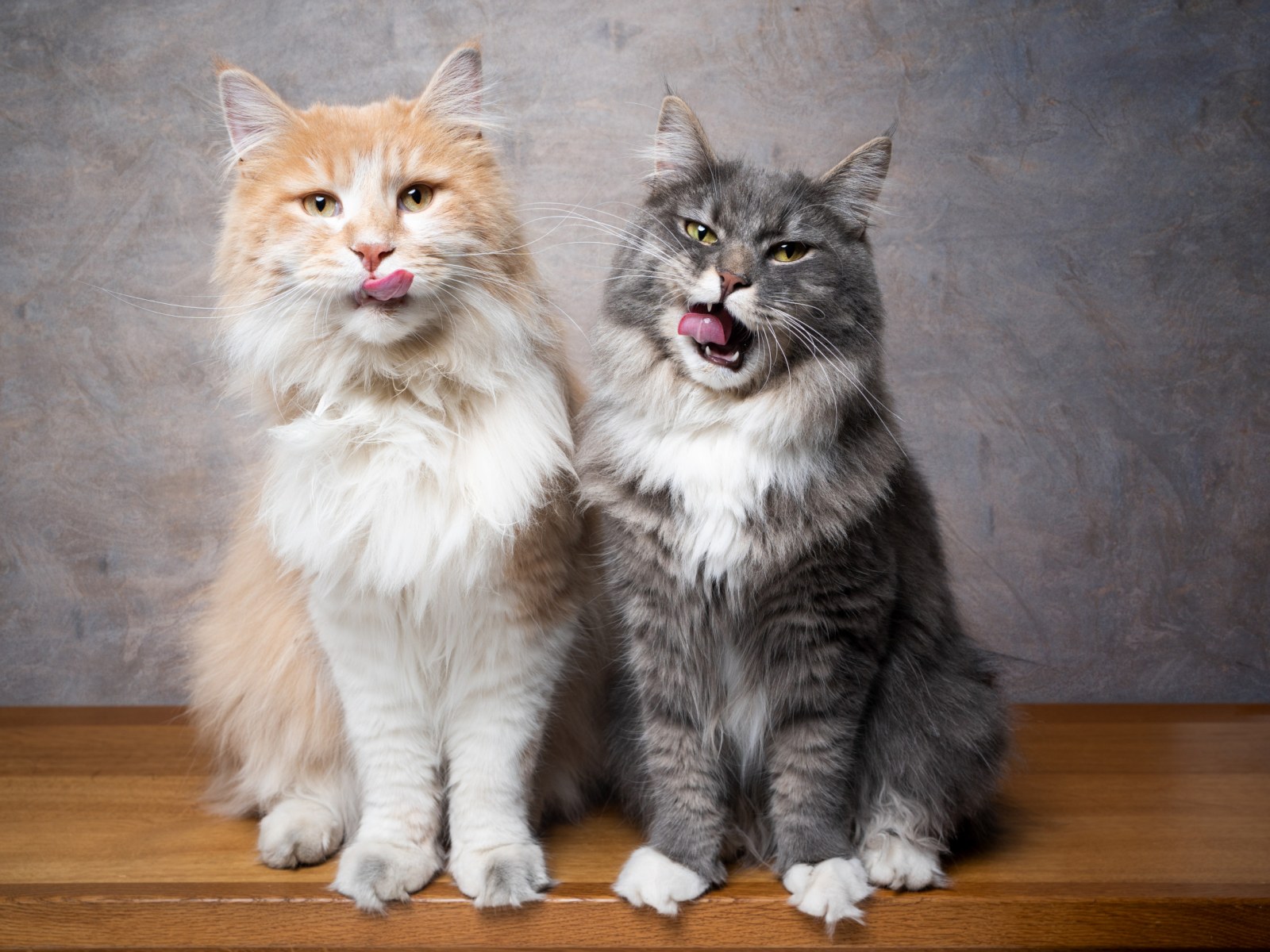 Pictures courtesy of Google Images.