We last saw Katie Calico and her friend Elise at the end of their first year at Mid-America Animal Tech. They were studying medicine to be able to help treat feral cats. You can read the story at Part 1, Part 2, Part 3, Part 4, and Part 5. In the last part, Katie received a scholarship to work with Maria Meowski at her clinic for feral cats. Also in that part, Katie's mother and Elise's dad (the dean at the school) married each other.
Katie and Elise have graduated from Animal Tech. Elise has continued to work at Maria's clinic and loves it. She plans to stay there for the foreseeable future. Elise is working as a lab instructor at the school.
 One day, Katie got a call from her stepfather Edgar asking her to come to the school for a meeting. When Katie arrived, she saw that Elise was there, as well as several other graduates.
Edgar: Thank you all for coming. I received a call from a human doctor asking for our help.
Maria: Why do they want our help?
Elise: They have some kind of sickness going around that's really contagious.
Susie: What's that got to do with us? Do they want to make us sick too?
Edgar: Nothing like that. Whatever this is, cats can't get it. But human doctors and other medical personnel are at significant risk, particularly when people first some into an emergency room or clinic.
Katie: Why is that?
Edgar: They don't know whether the person has this sickness or not.
Katie: What type of sickness is it?
Edgar: It's a virus that attacks their lungs and their breathing.
Maria: That sounds awful.
Edgar: The humans are very concerned. It's not just the virus itself. If the medical people get it, they won't be able to help the others.
Susie: What do they want us to do?
Edgar: A lot of the clinics have stopped seeing walk-in patients. Everyone has to call first.
Elise: But hospitals have to stay open.
Edgar: They want us to be the face of the hospital. There would be a cat at the front desk. Cats would also be doing triage for the emergency room.
Josie: Exactly what does that mean?
Edgar: You would be the ones who greet the people, take their temperature, and type out their symptoms. There would be two cats working as partners.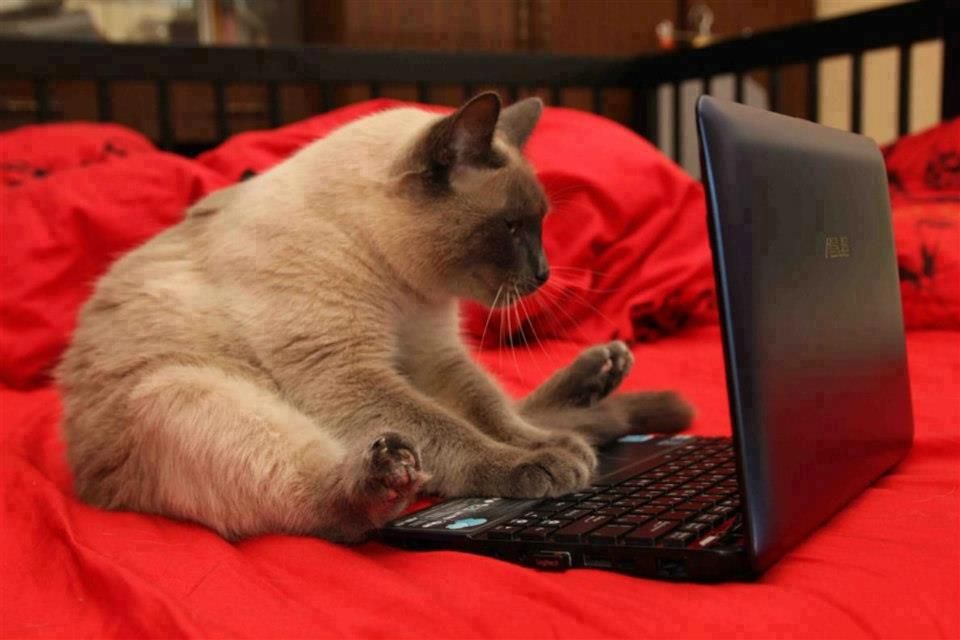 Katie: When does this start and how long will it last?
Edgar: They'd like you as soon as possible. They don't know how long they will need you.
Katie: What about our current jobs? I definitely want to keep working with Maria.
(The other cats nodded.)
Edgar: I'm sure you can get a leave for this situation. I can speak with anyone who has questions.
Josie: I'm not sure I want to do this. Humans have turned a hose on me and chased me away.
Edgar: No one will be forced to do it. It's entirely up to you. Is anyone interested?
All of the cats raised their paws, even Josie. They knew it would be an excellent opportunity to learn new skills. Even if they were practicing on humans.
Edgar: Excellent! The humans will be very happy to hear it. I'll email you your assignments as soon as I know.
The cats left, nervous but excited.
Next week: Will the cats and humans work together effectively?
Pictures courtesy of Google Images.