Where we are: The residents of Mountain Valley Estates are up in arms about their neighbor Fred's efforts to keep the neighborhood in compliance with the Association's rules. His insistence on an overly strict interpretation of the rules has irritated most of his neighbors. They have told Jim, the Association President, that either he gets rid of Fred or they will vote him out of office. You can find Part 1 here and Part 2 here.
The animals have agreed to give Jim two weeks to solve the problem. Toward the end of that time, several of the guys were talking.
Jean-Luc Hedgehog: I haven't seen Fred of a while. Is he hiding?
Ben Bruin: We were pretty rough on him.
Steve Skunk: Yeah. He was just trying to do his job. And he is our friend.
Al Angora: Maybe. But I get angry when someone makes Fluffy cry.
Henry Goat: Don't worry guys. He's OK. He just went to see his brother for the two weeks.
Ben: Good. That will get his mind off what is happening here.
On the promised day, Jim called a meeting to give an update. The animals waited in anticipation.
Jim: Thank you for being here today. Fred and I have come to the decision that he is going to retire.
The animals couldn't believe what they were hearing. No one really thought that Fred would give up his job.
Amelia Alligator: Did you force him to retire? What's Fred going to do with his time?
Al:Yeah. I was pretty upset. But I thought you'd be able to come up with some kind of compromise.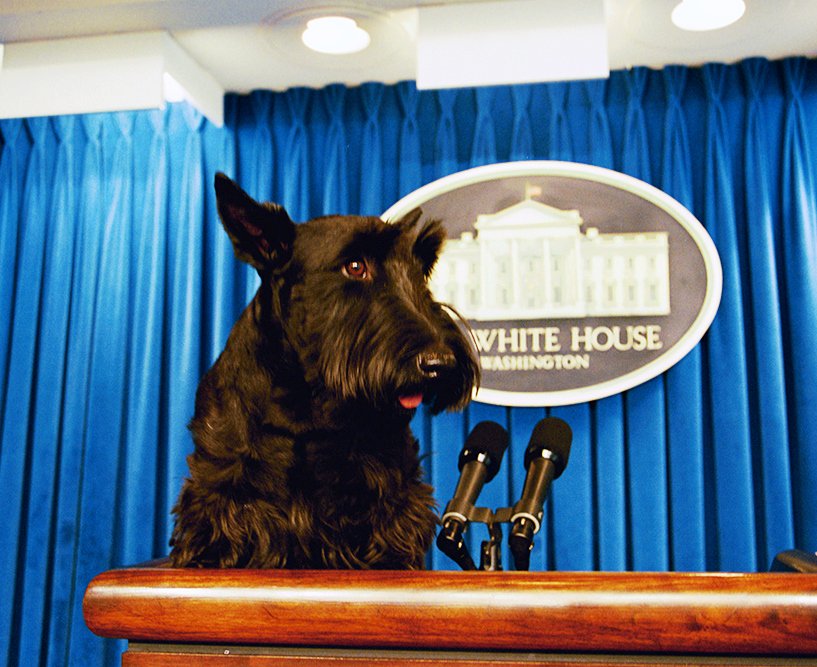 Jim: No, I didn't fire him. Fred, why don't you come up here and explain why you are retiring.
Fred: While I was staying with my brother, I did some thinking. I've been able to tell that you're not happy with me. I was going to suggest that we have some meetings to find common ground.
The animals were nodding approvingly, but still wondered how this led to retirement.
Fred: One day, my brother and I went to a diner for breakfast. The waitress and I talked for a long time. We went out that night and were together for the rest of my visit. I'd like to introduce you to the wonderful lady who is going to be my wife. Come on up here, Sweetie.
At first, the animals were stunned into silence. But as the beautiful German Shepard joined Fred, they burst into cheers.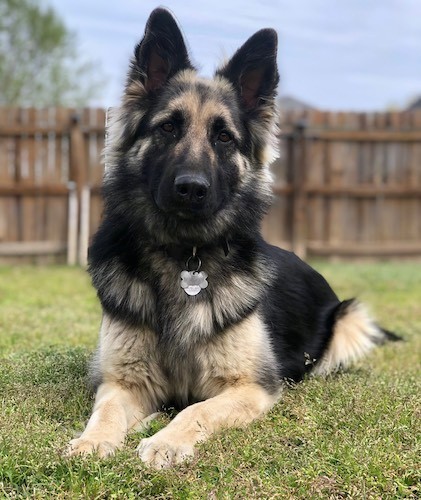 Fred: This is Vicki, everyone. She made me the happiest dog in the world when she agreed to marry me.
Steve: But why are you retiring?
Fred: Vicki said that she would make sure I had plenty to do.
Everyone laughed.
Jean-Luc: That's wonderful, Fred. Congratulations!
Ellen Elk: Congratulations, Fred. But who's going to make sure the subdivision is going to keep looking good?
Jim walked back and took the microphone.
Jim: Since I just found out, Fred has agreed to continue until the wedding. Vicki promised to keep him in line.
Everyone laughed again.
Amelia: But what happens after that?
Jim: I'm going to take applications, and the Board will vote on the candidates. We have a month until the wedding.
A few weeks later, Jim called another meeting.
Jim: There were only two applicants interested in the job. The board had an extremely hard time deciding who to choose. So, Emma Chicken and Fred Goat will share the responsibilities. They will write up what they see as violations and give the information to me. At our weekly meeting, the Board will decide whether a letter should be sent to the homeowner.
That decision sounded fair to the animals. Fred's last month was uneventful. He and Vicki had a beautiful wedding with all of his friends attending.
Pictures courtesy of Google Images.