Where we are – Stan, Adele, Suzy, and Justine have arrived at Granny Gertie's farm in the Florida Everglades for the family reunion. You can read part 1 of the story here.
Stan: Mom! You look great!
Gertie: Welcome, everyone! Come in and make yourselves at home. Adele, you're beautiful as ever. And girls, you look just like your mother.
Adele: Thank you, Gertie. It's good to see you.
Suzy: Hi, Granny! We missed you.
Gertie: I miss you too, Sweetie. Make yourselves at home.
Norm: Hey, bro! Welcome! Hop in the truck. We have to go get Stu. He took a wrong turn off of I-95 and is trapped at some roadside attraction. He said they want to put him in a cage and charge humans to look at him.
Gertie: Poor Stu! I told him to take the bus.
Stan: Let me say hello to John and Jacob before I go.
John: It's been a long time! How's it going?
Stan: Good! Did you guys get the wild boars here?
Jacob: Pretty much.
Stan: What do you mean?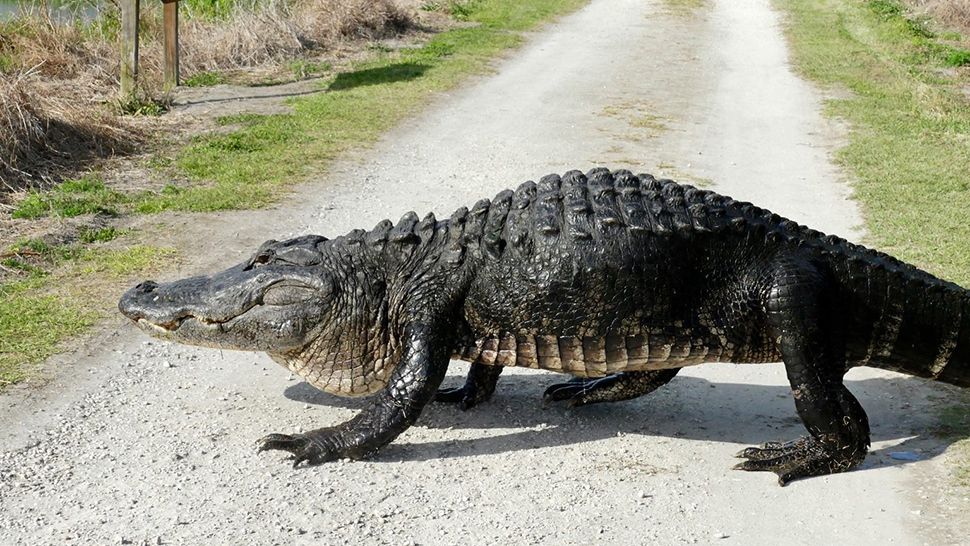 Jacob: We managed to arrive with 10 of the 12 we started with.
Stan: I thought you were only coming across the state.
Jacob: We were, but John got hungry.
Stan: John! You promised!
John: I said I wouldn't eat them all. And I didn't. Ten should be plenty. Mom has lots of other food.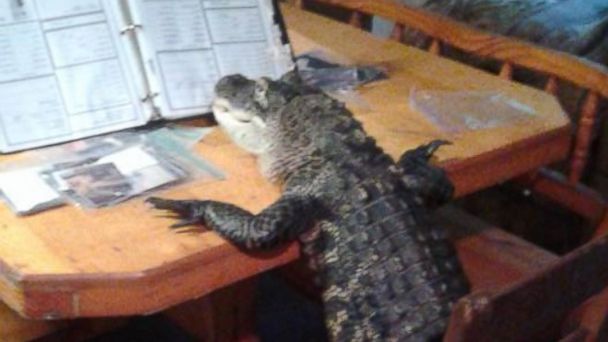 Suzy: There's Danny! Let's go say hello!
Justine: Okay. But I don't want to cuddle.
Suzy: Hey, Danny! How's school?
Danny: Hi Suzy! Hi Justine! It's going well. Bird studies are a lot harder than I thought they would be. So many of my patients are afraid of me. I don't understand it.
Justine: Duh. You're an alligator. We're kinda known as apex predators.
Danny: I know. I have to be really careful about what I eat. And I have to brush my teeth before I can go to class.
Suzy: Think you'll make it through?
Danny: I hope so. But I might have to switch to a general practice if things don't improve.
Adele: Hi, Danny. Girls, do you want to get something to eat? Granny has all kinds of food prepared. You'll be excited to know that she did get some boa meat.
Suzy: Ooh! I can't wait to try it!
Justine: Hmm. This isn't as tasty as I thought it would be from the way everyone was talking about it.
Adele: You're right. It kind of tastes like…I don't know…maybe chicken.
Suzy: Well this is totally disappointing. I'm going to put it on GatorGram anyway. At least everyone will know I tried it.
Penelope: Hi, everyone! I want you to meet my new boyfriend, Maxwell.
They all smiled at Maxwell.
Penelope: We met at the beach. He's such a sweetheart. He cleared off a spot for me to sun in.
Adele: Hi Maxwell. What do you do for a living?
Maxwell: Oh, I don't have time to work. I spend my time sunning on the golf course.
Justine: That sounds interesting. So you entertain the humans?
Maxwell: They entertain me really. It's fun to watch them when I crawl out of the water. My family is pretty well-off so I don't have to work.
Penelope: We're planning a trip to the Florida Keys later this year.
Suzy (whispering to Justine): She hates to work and he doesn't need to. They're perfect.
Gertie: Okay! It's time for games.
Suzy: Oh, I hate this part! Someone always takes the death-roll challenge too far and we have to do a resuscitation.
Justine: I'm going to watch the tug-of-war. It's a lot less dangerous, and it's fun to see who gets dragged all the way into the water.
Penelope: Why can't we ever play something nice like Charades?
Adele: I'm going to rest in the shade. It is way too hot for this Carolina gator down here.
Later.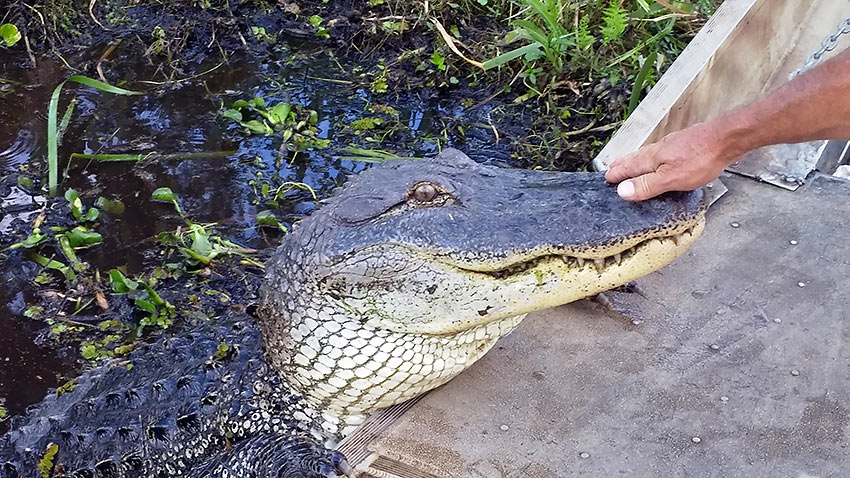 Stan: I'm glad we made it back before the food was all gone.
Stu: Thanks for rescuing me guys! I can't believe I was almost part of a circus.
Norm: You weren't going to be part of a circus. They wanted to put you in a petting zoo.
Stan:  That's crazy. Who wants to pet a gator?
Stu: They thought I was an iguana.
Stan: Humans are weird.
Gertie: Time for family pictures! Everyone smile!
As the family lay in water relaxing, Gertie started telling stories about the boys when they were younger. Suzy and Justine closed their eyes and listened. It was their favorite part of the reunion.
Pictures courtesy Google Images.