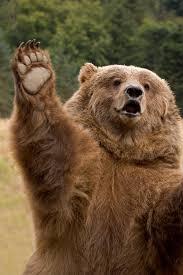 Where we are: Bella Bear is running for student government President at Cats & Friends Academy. She would be the first non-cat to hold elective office at the school.
The election was only a few days away. Each of the candidates had a particular area of interest. The platforms were:
Ellie Calico: Improve Academic Competitiveness
Bella Bear: More Activities for Non-Cat Students
Terry Tabby: More Sports
Geri Ginger: Clean Up the Environment
Marvin Manx: More Community Involvement
Walt Weasel: Weasel Power
Bella and Daphne were discussing any last-minute changes they might need to make.
Bella: What do you think of the competition?
Daphne: The cats all have good ideas. I really think that the environment is on everyone's mind.
Bella: So you think Geri is the one to beat?
Daphne: Not necessarily. She has a reputation for being a snob. A lot of the girls don't like her. Of course, the guys don't seem to mind.
Bella: She's gorgeous.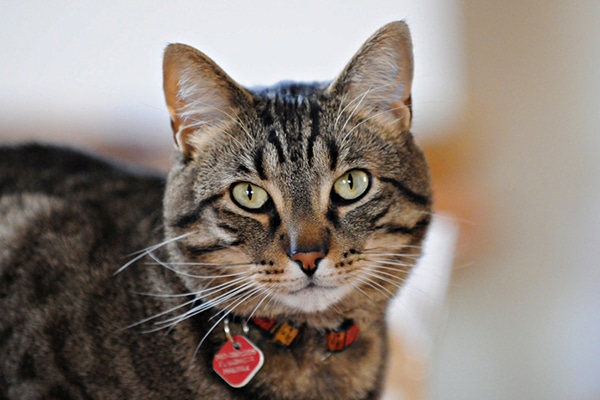 Daphne: Moving on. Terry probably has the idea that would be easiest for us to pull into your platform. More sports could be read as sports for more types of animals.
Bella: That's true. As long as it doesn't look like we're stealing.
Daphne: You're right. Our folks should just mention it in passing when they're out talking to the animals.
Bella: Who's next?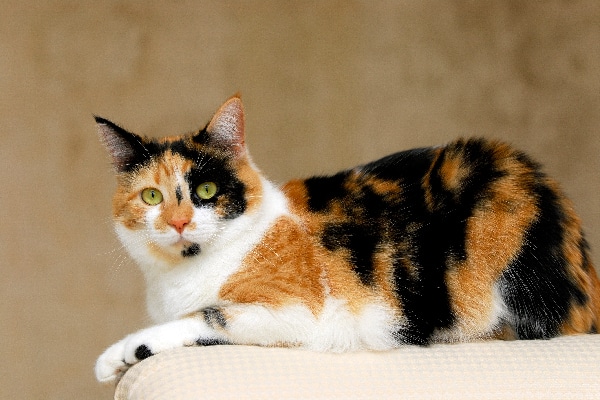 Daphne: Ellie. She's the one who wants us to compete in those "bowls" against other schools on TV.
Bella: I guess we'd be better known.
Daphne: She thinks that if a school is really good, the colleges will notice. Then it might be easier for Academy grads to get in.
Bella: I wonder if she's right.
Daphne: I don't know. But it wouldn't hurt for some animals to study more.
Bella: So that leaves Marvin.
Daphne: He has a great idea. Setting up programs to get the animals working with the elderly and people in need doesn't really have a bad side.
Bella: Besides, it really looks good on a college application.
Daphne: Definitely.
Bella: I nearly forgot, what about Walt?
Daphne: His slogan is, "Cats are weird. Is that what you want?"
Bella: That explains "Leash the Cats" on his posters.
Daphne: I really don't see him as much of a threat.
Bella: I certainly hope not. That would be awful for all of us. What do you think of my chances?
Daphne: Assuming there aren't to many haters out there, and that Phoebe and Phyllis have been giving us good advice, I think you'll give the cats a good run.
Bella: I hope so.
The bears decided that Bella should stay with her message. There wasn't anything obvious to change.
On the way home, Bella ran into Walt Weasel.
Bella: Hello, Walt.
Walt: Ready for the big day?
Bella: I guess so. Why did you have to run against me?
Walt: You know everyone doesn't agree with your hearts-and-flowers view of the world, don't you?
Bella: I suppose.
Walt: Did you know that orange cat is trying to stir up anti-bear attitudes?
Bella: I didn't know.
Walt: I'm just trying to fight fire with fire.
Bella: Thanks, I guess.
Bella walked home in a gloomy mood. There were so many cats. What if Geri got most of them to vote against Bella. There was no way she was going to win without a lot of cats voting for her.
Election Day arrived. The students voted during lunch so the results could be announced before the end of the day. Bella felt like the day lasted forever. She was too nervous to concentrate on anything. Finally, during the last class of the day, the results were announced:
Bella Bear: 29%
Ellie Calico: 24%
Geri Ginger: 5%
Marvin Manx: 31%
Terry Tabby: 10%
Walt Weasel: 1%
Bella was in a fog, and didn't understand the numbers. The non-cats in the room erupted into cheers and ran up to hug her and congratulate her. Bella was confused.
Daphne: What's wrong, Bella?
Bella: What just happened?
Daphne: You just beat out three cats and a weasel to finish second in the race!
Bella: Oh my cats! I'm Vice President.
Daphne: Yes! We have a voice in what happens thanks to you.
Ellie, Terry, and Walt came up to congratulate here. Geri sat in a corner and sulked. Marvin went up to the microphone.
Marvin: Thank you all for voting for me. I am honored that I will be serving with the first non-cat in the history of Academy politics. Bella, would you please come up and join me?
The room exploded in applause as Bella moved toward the front of the room.
All pictures courtesy of Google Images