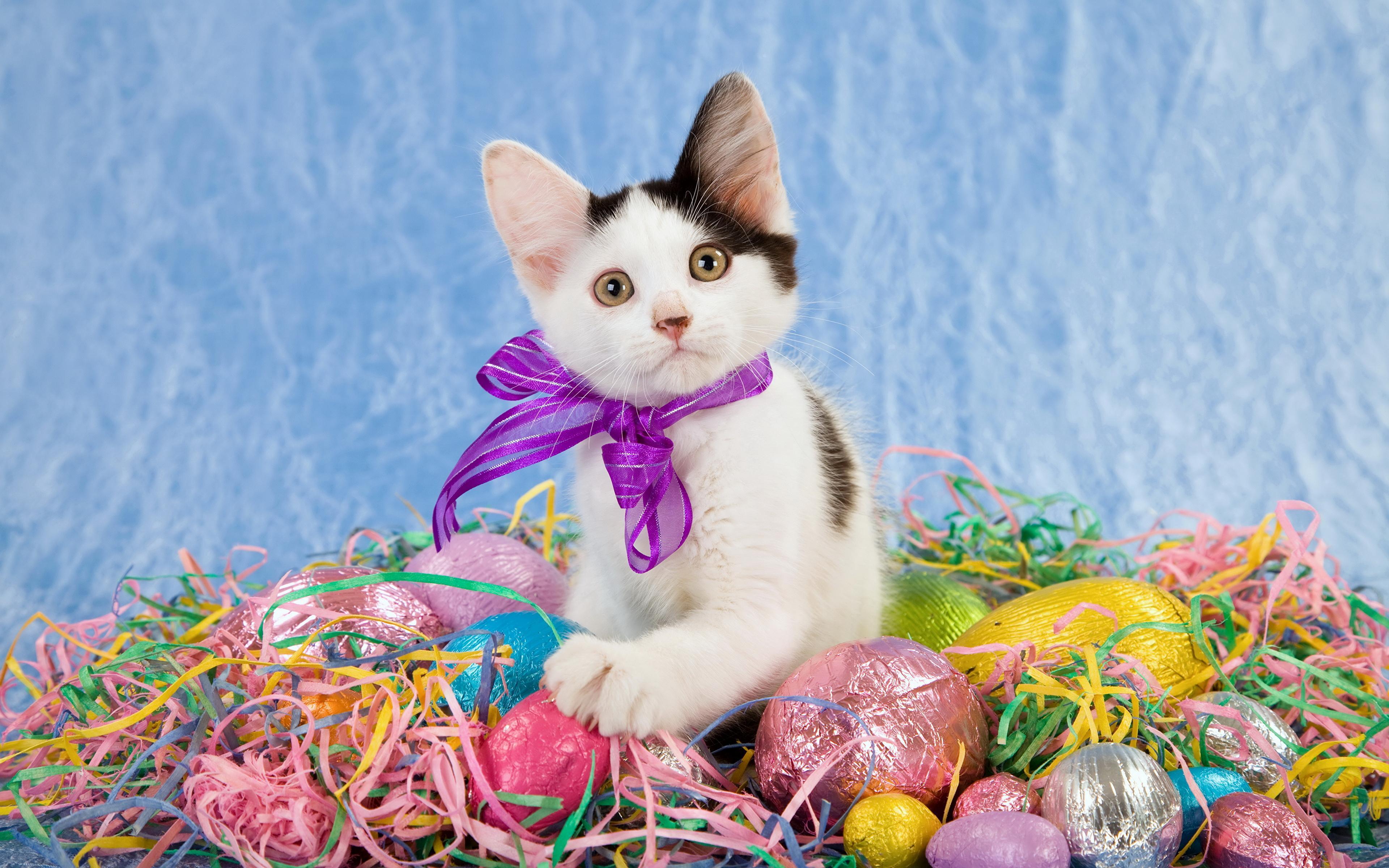 Greetings, everyone! Easter is tomorrow and we're here with some last-minute tips to share with your human to ensure you have the best Easter ever!
Easter Eggs
We don't like chocolate and chocolate doesn't like us. It contains something called theobromine that causes problems with our hearts and nervous systems. So NO chocolate eggs for us. On the other hand, those hard plastic eggs are really cool. You can put pieces of kibble in them. They make noise when when chase them around the house. When we finally break them open – VOILA! – a food puzzle has been solved!
Or even better – just give a couple of our favorite treats.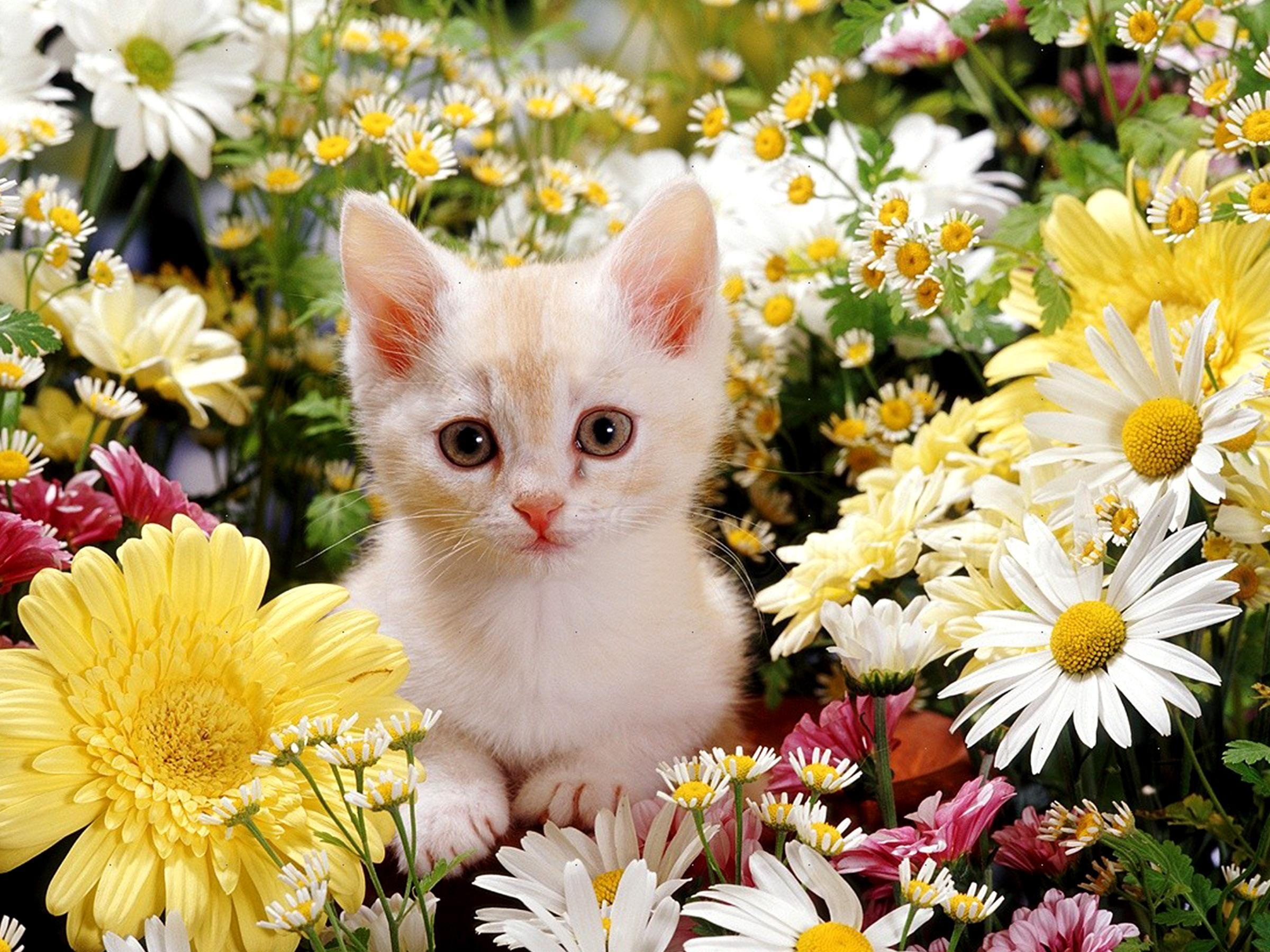 Easter Plants
Easter lilies are extremely toxic to kitties. Even eating a couple of leaves can be deadly. There is no safe part of this plant as far as we are concerned. Too bad, because they really are pretty and some humans seem to be particularly fond of them this time of year. Please tell your human to also avoid bringing in daffodils (our human's favorite), tulips, hyacinths, or daisies. They all can make us extremely sick or even kill us. Also on the no-no list are cyclamen and amaryllis.
We recommend silk flowers if your human wants some extra color around the house for the holiday. Or maybe something more feline-friendly like roses, gerber daisies, sunflowers, orchids, snapdragons, or freesia.
Easter Basket
In addition to avoiding chocolate, make sure you don't eat any raisins. We cats are sensitive to grapes, and raisins are just wrinkly grapes. On the other hand, Easter grass looks really yummy, but is not. It's really just strings of plastic. The plastic can irritate our digestive systems or even cause a blockage. Blockages are really bad – they usually require surgery to fix.
Tell your human that if they want to give you a basket, it should be lined with catnip or cat grass. Good gifts include catnip bunnies, felt eggs, and egg-shaped treat dispensers. A new blanket is always welcome too.
Easter Dinner
Easter dinner smells so yummy! Ham is really good, but it's full of fat. So if you do score some, make sure to enjoy it in moderation. And avoid the garlic and onions. They can both be toxic to cats. And do not let silly humans make you drink alcohol. It is not good for cats! (And you've probably seen how stupid it can make humans act.)
A better holiday dinner is to convince your human to get you some luxury cat food. Or gourmet cat soup. Lobster bisque is a favorite around here.
Easter Guests
Make sure your human remembers that having people over is stressful for you too. It might be nice to get extra pets and cuddles, but strange people bring strange sounds and smells which can be hard on us. And sometimes a cat just wants to get away and be a cat.
Remind your human to keep a safe space for you where you can get away from the humans and relax. A nice quiet place to hide and take a nap away from everything going on.
Just Something Interesting
While we were looking up stuff on the Internet, we found lots of information about the Easter Bunny. We were hoping for find some kind of Easter Cat, but no such luck. However, we did find three other animals. We knew about the Easter Bilby (we even wrote about him here.) He brings treats to children in Australia.
But did you know that children in Switzerland get treats from the Easter Cuckoo? They go on a hunt Easter morning for colored eggs and chocolate eggs left by the large bird. And in Germany, some children leave a nest of moss and hay for the Easter Fox who leaves them treats to find on Easter morning.
We still think an Easter Cat would be very cool.
Pictures courtesy of Google Images