Greetings! We are on the verge of one of the best times of the year: it's almost time for Spring Fever. Spring officially arrives in the Northern Hemisphere at 11:33 am (Eastern Time Zone) tomorrow, March 20th. It's the vernal equinox which means that the day and night are the same length on Sunday. Then the days start getting longer than the nights. It should also start warming up. Finally!!
Here's some of what what we're looking forward to:
Cat TV – There are so many more birds during the summer. We get robins, sparrows, woodpeckers, wrens, bluebirds, and lots more. And the animals are more active. We'll have squirrels, bunnies, groundhogs, deer, raccoons, possums, snakes, frogs, and maybe some other stuff. And there's bugs to chase too.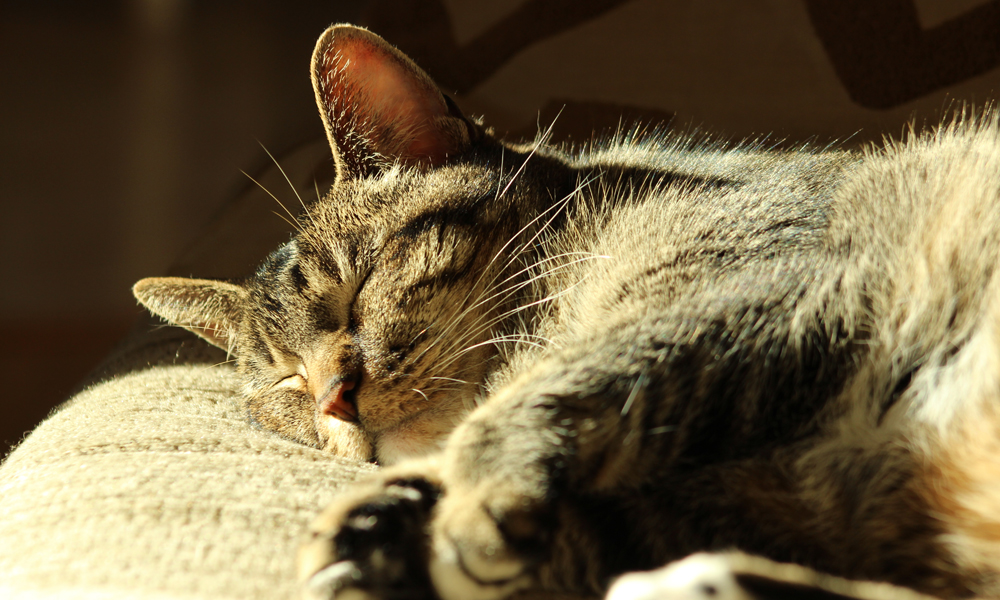 Sun puddles – Spring means more sun, and more sun means more sun puddles. There is no better place to take a nap than in the middle of a sunny spot. Either curled up or all stretched out. There's nothing like warm fur.
Earlier breakfast – Mom gets up at the same time during the week, but on the weekends she usually feeds us when we get her up. But she's grumpy about it if it's still dark out. In the summer, she gets up much more willingly. Now if we can just figure out some way to get more treats.
More energy – We don't have to use up so much energy staying warm, so we can do more roaming and exploring. We're not really interested in zoomies anymore, but we do feel more energetic. And we usually take shorter naps. There's so much more to explore and look at.
Spring smells – It's almost time to open the window. And it smells so good outside. There's grass, flowers, other animals, and all kinds of stuff to sniff.
Opening the catio – It's only a few weeks until we get to go back out on the catio. We didn't get to use it much last year, but our human brother has promised improvements. It's gonna be great!
Planting catnip – We don't really like plants, so Mom never learned how to keep us out of them. But it was a huge problem when she tried to grow catnip. So it has to go outside. She promised to plant a bunch this year. We can't wait.
Pictures courtesy of Google Images