Snoops and Kommando Kitty here. We have been wracking our brains trying to come up with a winter-friendly post. We live in Michigan, where it is cold for several months each year. Usually it's snowy too. And gray. We're indoor kitties, so this is not our favorite time of year.
We can't use our catio: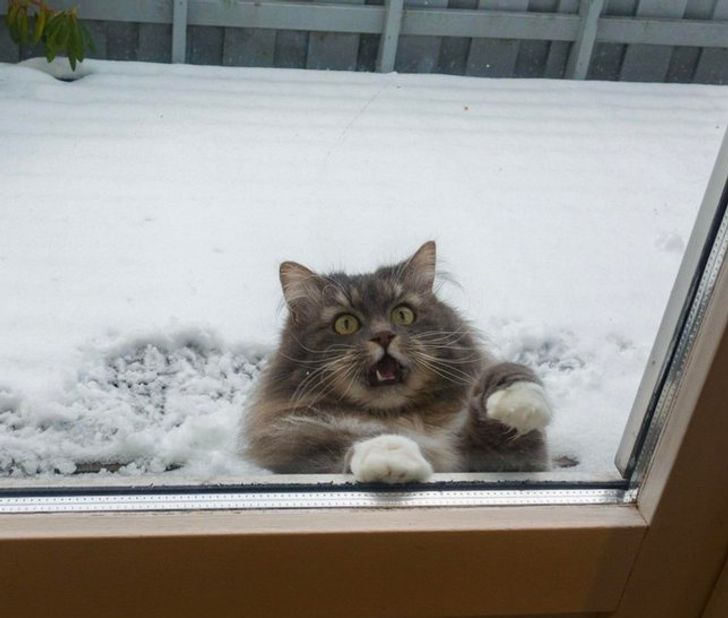 Cat TV is really bad most of the time:
The humans track in snow and cold:
And it gets cold inside sometimes (by our standards):
All in all, we really don't like winter:
That said, we know that some cats adapt rather well to the weather. We found a few activities that you might try if you are one of those outdoorsy types.
Playing catch:
Building a snow cat:
Skiing:
Sledding:
Mountain-climbing:
We hope that all of you are enjoying your winters. We're kinda hanging out, getting extra snuggles, and waiting for spring.
Pictures courtesy of Google Images (except us)