Where we are: Three pigs have come to Halber Home looking for refuge from being made into hams. Mrs. Thomas, the administrator, has called a meeting with several other turkeys to see what they think. You can access part 1 from the Recent Posts at the right.
Mrs. Thomas asked Suzy and Larry, counselors at the home. She also invited two of the long-term residents, Charlie and Howard.
Mrs. Thomas: Thank you all for coming. We have a situation I need your help with. A little while ago, three pigs showed up who need sanctuary. They are in danger from their human.
Howard: Why can't they stay with their own kind? We don't have any pigs here.
Mrs. Thomas: There aren't any pig facilities around here.
Suzy: How long would they be here? This isn't a permanent arrangement, is it?
Mrs. Thomas: Oh, no. They will be moving south in less than a week.
Howard: Why can't they stay where they were? No one eats fresh pig on Thanksgiving.
Mrs. Thomas: They're going to be turned into hams for Easter.
Suzy: That's awful. We should find some way to help them.
Larry: We definitely can't just send them back out on the road.
Charlie: I'd feel like I killed them myself.
Howard starts to get agitated. He knows that they should help the pigs, but he's terrified of strangers.
Howard: That's ridiculous. We all found our way here.
Mrs. Thomas: That's my point. They found their way here too.
Larry: And our sign does say that everyone is welcome.
Howard: It's written in Turkey. That should tell them who's welcome here.
Larry: Howard, please calm down. You know we want to keep everyone safe and comfortable. That's why we're meeting. Mrs. Thomas wants your input.
Charlie: Please don't be mean, Howard. We all needed help when we got here.
Howard: But we're all turkeys!
Suzy: Howard, are you afraid of the pigs?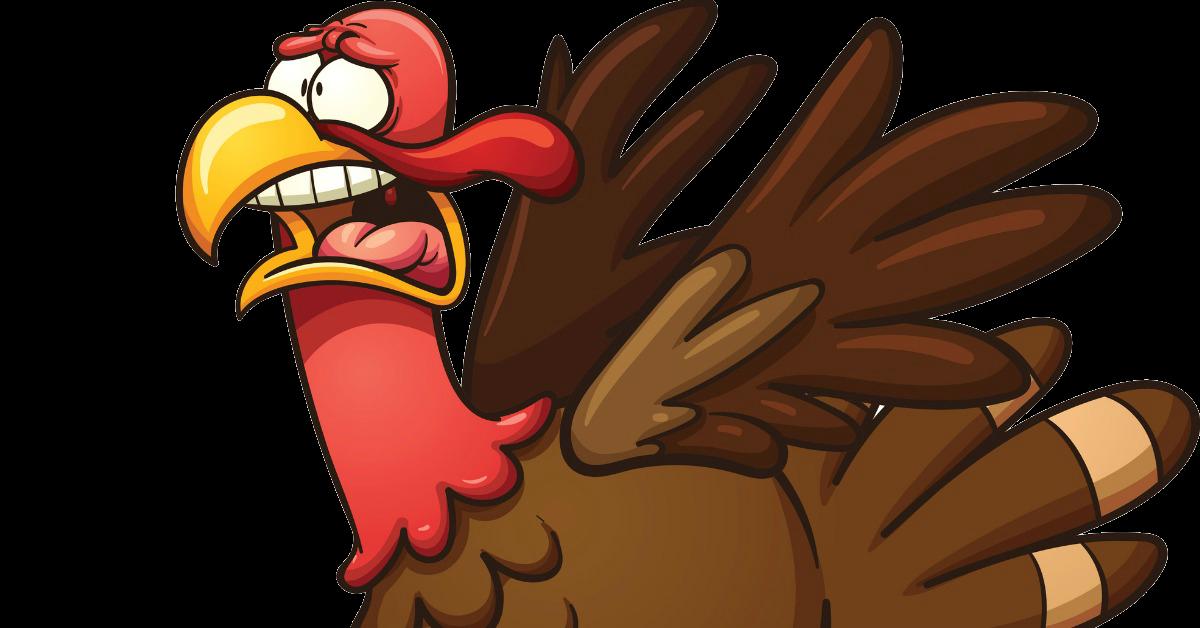 Howard: They might eat me.
Mrs. Thomas: We won't let them eat you.
Howard: What if they chase me down? They eat anything.
Larry (trying not to laugh): Do you know what pigs look like? They'd never catch you .
Howard: Are you sure?
Larry: Trust me.
Howard: What if they come after me while I'm sleeping?
The others realized that Howard was not going to feel safe with the pigs around. Everyone was quiet for a few minutes.
Charlie: I've got an idea. Do you remember that big yard we had for turkeys who were too traumatized to be with the general public when they first got here?
Mrs. Thomas: You mean the one we put up before we had counselors on-site?
Charlie: Yes. Is it still there? Could we use it?
Howard: I'm not going to be locked away because of some stupid pigs.
Charlie: Not for us. For them. Then we wouldn't have to worry about them roaming around at night with hatchets.
Suzy: That's a great idea! What do you think, Mrs. Thomas?
Mrs. Thomas: Yes. I think that would work. We don't use it for anything else. What do you think, Howard?
Howard: I guess that would be OK. They're only staying a few days, right?
Mrs. Thomas: Yes. They are just waiting to hear from the woman's family.
Howard: OK. They can stay if they don't leave the pen until they're ready to go.
The rest of the turkeys were relieved. They did not want to put the pigs in danger.
Mrs. Thomas went to the pigs and explained what had happened. They were thrilled with the outcome. They were used to being fenced in, and they would be safe.
Junior: That's wonderful! Please thank the other turkeys for us.
Penny: Yes. We don't know what we would have done without all of you.
The pigs stayed for four days before they got the directions South. When they arrived, they sent a letter telling the turkeys that they were safe and thanked them one more time.
All pictures courtesy of Google Images