Bella Bear: I am so mad!
Daphne Bear: What's wrong?
Bella: Those stupid cats think they run everything.
Daphne: Anything in particular? Or is this just a generalized rant?
Bella: The Student Council has decided that the end-of-the year trip should be to the State Park.
Daphne: What's wrong with that?
Bella: Nothing, I guess. But the games are all about running, and jumping, and catching mice.
Daphne: They won't care if we don't participate.
Bella: I know. But what about the rest of us? The squirrels don't want to chase mice. They're cousins or something. In fact, we used to have mice in school. Until the cats made too many jokes about lunchtime.
Daphne: That was in extremely poor taste.
Bella: And what about the other animals? Sheep don't chase mice, and neither do goats. It's ridiculous.
Daphne: All right. What are you going to do about it?
Bella: What do you mean? They're in charge. What they say, goes.
Daphne: Have you told them how you feel? Do you have better ideas for the games?
Bella thought for a few minutes.
Bella: I guess I don't. It's hard to think of things that everyone can do. But they should think of some things that don't only appeal to cats.
Daphne: If you're that upset, you should talk to them. They seem like nice kitties.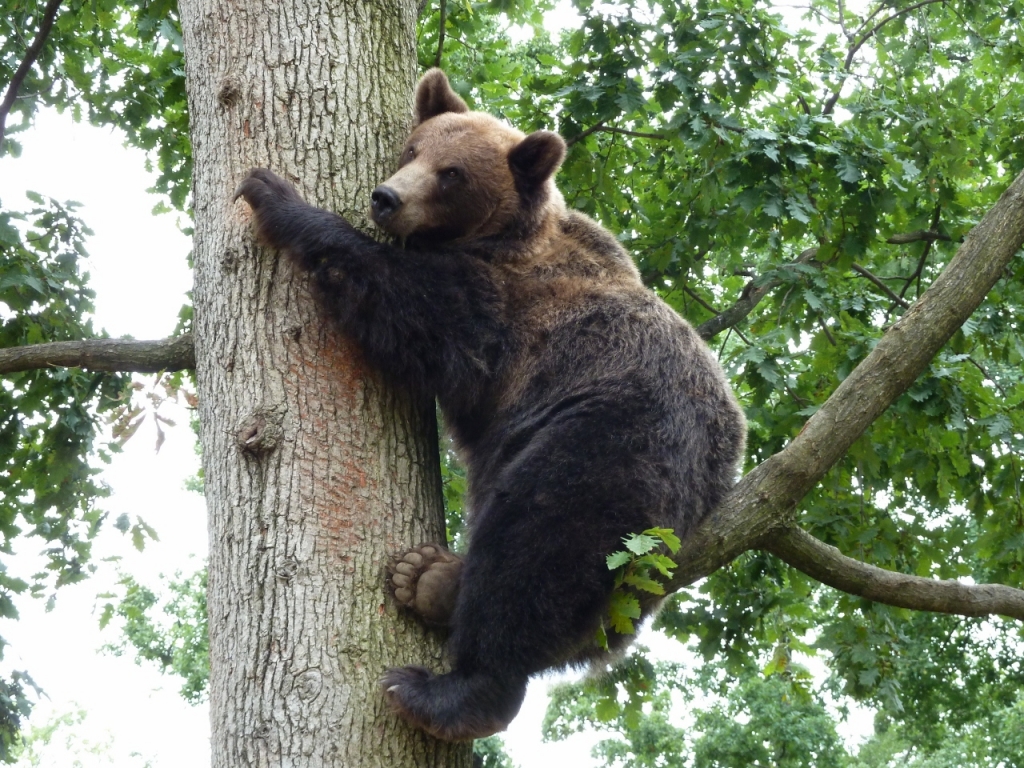 Bella: I don't know. They intimidate me.
Daphne (laughing): Seriously? You're, like, 10 times as big as they are.
Bella: But they always hang around in a group. It's like they're in a gang.
Daphne: You're being ridiculous. They won't hurt you. They're kitties, not ogres.
Bella (sighing): I guess you're right.
Bella got up her nerve and went to see the cats on the Student Council. The leader was Cherie, a beautiful Maine Coon.
Cherie: Hi Bella. What's up?
Bella: I was wondering if we could talk about the picnic?
Cherie: Of course.
Bella: It's just that the games all seem to be cat-centric. The rest of us won't have anything to do. It happens a lot around here. We can study cat dialects, but there aren't any classes to learn bear or anything else. And most of the music classes are cat music. We need more diversity.
Cherie: I understand what you're saying, Bella. But this school was started by cats, for cats. There are a lot more cats. We don't intentionally leave you out. But we don't know anything about bears, or most other animals.
Bella: Almost every animal in student government is a cat. And all of the leadership.
Cherie: That's not our fault. The only animals that ran for offices were cats.
Bella: Oh, that's right. I forgot about that.
Jasmine Calico: If you're so interested in changing things, you should run for office. The elections for next year are coming up.
Bella: Oh, no. I couldn't do that.
Jasmine: Then you can't complain about what we do. We work hard to do what we think is best for the students. If you don't think we're doing a good job, then try to change things. You won't get anywhere just by complaining.
The other cats nodded in agreement. None of them looked angry or intimidating. In fact, they looked like they thought they were giving her good advice. Bella thanked them and left.
Bella: I am so frustrated. Those cats are so arrogant!
Daphne: What now?
Bella: Would you believe that they said the whole thing is my fault?
Daphne: Really? Why would they say that?
Bella: They said that if I wanted to change things, I should run for office.
Daphne: So they won't change the games?
Bella: I forgot to ask them about that.
Daphne: What did you talk about?
Bella: I told them that the school is too cat-centric, and that some of the other animals needed to be considered when important decisions are made.
Daphne: That sounds reasonable.
Bella: I thought so. But then they told me that they're cats, and they think like cats. If I wanted things to change, I needed to get involved.
Daphne: Were they mean about it?
Bella: No. But they're in charge, they need to change things.
Daphne: They told you they think like cats. If you want them to think like bears, or sheep, or whatever, you need to teach them. We don't think like cats.
Bella: I guess. But I can't run. No one will vote for me.
Daphne: Why not? You're passionate about it.
Bella: I don't know what to say.
Daphne: You'll think of something. Do you want things to change or not?
Bella: I need to think about it.
Next week: Will Bella have enough confidence to run for office?
All pictures courtesy of Google Images