Snoops and Kommando here. Thank you for joining us for another edition of Cat Forum. As you may know, Friday is Valentine's Day. Yep. Another day for humans to give presents to each other. As cats, we welcome presents any time. This year we're giving the humans some ideas about special ways they can spend time with us.
Kommando: I'm going to ask Mom to take us to a cat café.
Snoops: Why do you want that?
Kommando: I want to order a salmon steak.
Snoops: That's not what a cat café is. They have people come in and look at cats, possibly to adopt them.
Kommando: That's dumb. French cafes are for French people. Italian cafes are for Italian people. Why can't cat cafes serve food to cats?
Snoops: I don't know. People are strange.
Kommando: That's for sure. How about if she rents that "Cats" movie? It's full of cats, right?
Snoops: Sort of. It's a bunch of people dressed up like cats. And they sing.
Kommando: Do they really look like cats?
Snoops: I don't think so. They use human faces.
Kommando: That's really creepy. What do you think we should do with Mom?
Snoops: I found this site called Elite Daily that has some ideas:
Game Night – The human is supposed to spend the whole night playing with us. She's even supposed to buy each of us a new toy.
Watch TV – We're supposed to cuddle up with Mom and watch that big black screen in the corner of the living room. The people at Daily Elite recommend something called Planet Earth on Netflix. It seems like any show with a lot of animals in it might work.
Cat Treat Baking Party – The human is supposed to make fancy treats for us and then feed them to us. They recommend the human find recipes on YouTube under "Cat Treat Recipes.
Build a Cat Fort – The human is supposed to get boxes from work or packages that come to the house. Then the night before Valentine's Day, they secretly build a fort to surprise us with on Valentine's Day.
Cook a Special Dinner for Two – The human makes a dinner that we like. Then we sit down at a special table and eat it.
Dance Around to Our Favorite Songs – She finds recordings of our favorite songs and then we dance together.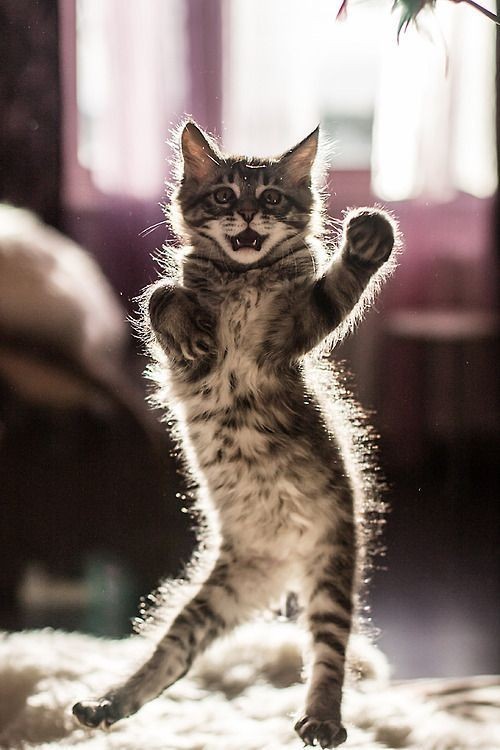 Kommando: I don't know. A couple of them sound a little weird.
Snoops: You're right. I'm not sure any of them would work for us. I can't see game night really working out. You hog all the toys.
Kommando: I can't help it if I'm better at it.
Snoops: Whatever. Mom never has the TV on. I'm not sure she knows how to use it.
Kommando: We could get our fur-less brother to set it up. Dad used to use it.
Snoops: If that's what they want us to watch, forget it.
Kommando: I think our shows wouldn't have so many people in them.
Snoops: I don't see the point in the cat treat baking party or building a fort. They both sound pawsome, but I don't see where we get to spend time with Mom.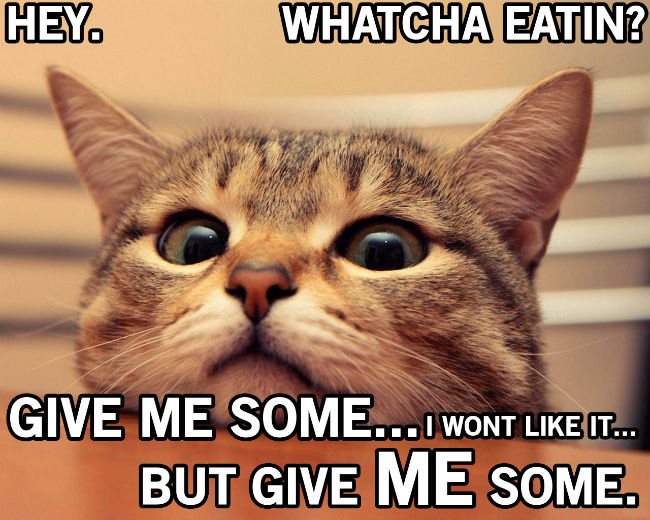 Kommando: I agree. The dinner for two sounds good. But I want to be with Mom, not at a special dinner.
Snoops: I'm not sure how it's different from when Mom shares her dinner with us.
Kommando: True. I hate the idea of a dance party. I don't want Mom dancing around with me in her arms. And I don't have favorite songs; I don't like music.
Snoops: So what should we do with Mom on Valentine's Day?
Kommando: I like the idea of an extra-long nap with her on the bed warmer.
Snoops: Great idea!
Pictures courtesy of Google Images