Where we are: Suzy Siamese claims that she heard Joey Boxer say that he had been tutoring his friend Socks with information he knew would be on the test. Facing expulsion from medical school, Joey is suing Suzy to prove that he never said it.
Suzy was nervous when she got to the hearing room. She had never been in court before and had no idea what was going to happen. With the judge's permission, she had brought along a classmate, first-year student Vanessa Siberian-Huskey. The two girls arrived first and were seated on one side of a table.
When Joey arrived, he was seated on the other side of the table. He looked at Vanessa and was struck by how beautiful she was. But then he got nervous. Why did she look familiar? And why was she here?
The judge came in and looked through her paperwork. She looked at Joey.
Judge: Mr. Boxer, you are accusing Ms. Siamese of telling lies about you in public that are causing you to potentially be expelled from medical school. Is that correct?
Joey: Yes, ma'am. She told people that I had cheated when I was tutoring my friend Socks for the microbiology exam. I never cheated, and I want my good name cleared.
Judge: Ms. Siamese, is that true? Did you accuse Mr. Boxer of cheating?
Suzy: Not exactly.
Judge: Well exactly what did you accuse him of?
Suzy: I didn't really accuse him of anything. I said that I heard him say that he knew Socks was going to do well because he knew what the questions were going to be and he gave Socks the answers.
Judge: Mr. Boxer, do you agree that is what Ms. Siamese actually said?
Joey: That's it. Or at least pretty close to it. She didn't use the word cheat, but that's what she meant.
Judge: Mr. Boxer, we can't convict Ms. Siamese on what her words may or may not have meant. However, I do understand how that could be the conclusion the hearer would arrive at.
Ms. Siamese, you understand that the only true defense against this type of slander charge is to prove that the animal who is accusing you actually said what you are claiming, correct?
Suzy: Yes, ma'am.
Judge: Mr. Boxer, are you certain that you never said those words or anything similar, that Ms. Siamese might have overheard?
Joey: Never, your Honor. I would never cheat, for Socks or anyone else.
Judge: Ms. Siamese, would you please tell me where you heard Mr. Boxer make his alleged claim.
Suzy: Yes, ma'am. After big tests, a lot of the students go to The Watering Hole to relax. They have snacks and all types of things to drink. Mr. Boxer and I were both there after the test.
Joey had a sinking feeling. He had forgotten about going to The Watering Hole.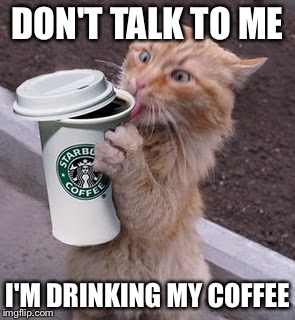 Suzy: I have been mentoring Vanessa (nods to her), so when I saw her, I went over to say hello.
Judge: Is that true, Ms. Husky?
Vanessa: Yes, it is.
Suzy: We were talking when Joey came up and offered Vanessa some fruit. She sniffed it and told him no thanks.
Vanessa: It was fermented. I could smell it on Mr. Boxer's breath.
Joey panicked. Now he remembered Vanessa. He saw her there and wanted to meet her. But she was so beautiful that he was too scared to talk to her. He had stood in a corner eating fruit until he got up the nerve. That fruit was fermented? He hadn't noticed. How did she know?
Suzy: Joey took back the fruit, and started to talk to Vanessa.
Vanessa: Yes, he must have nervous. He started talking about how he was at the top of his class and was sure that he would be getting a good internship. I think he wanted to impress me with how intelligent he is.
Joey knew what was coming next. He didn't remember saying any of this, but he knew what was going to follow.
Vanessa: He told me that he was so good in school that he even had time to tutor his best friend, Socks. I told him that was very impressive. He said it wasn't too bad because he knew what was going to be on the test, so he only had to teach Socks those things.
Judge: Mr. Boxer, is that true? Did you say that?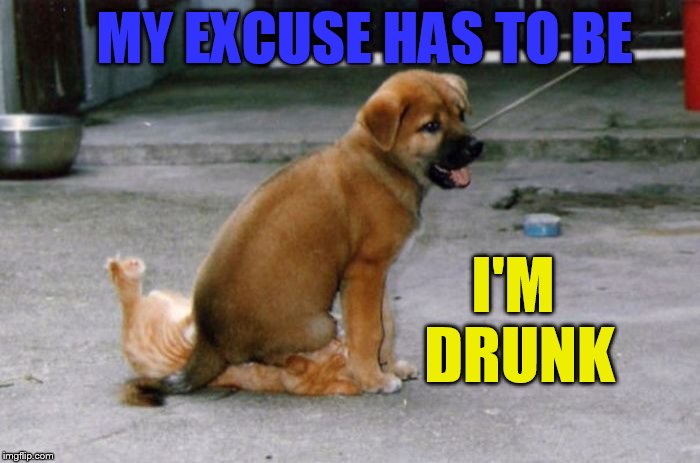 Joey: Your honor, I don't really remember.
Judge: What do you mean?
Joey: I think the fermented fruit must have made me drunk. I don't remember any of this conversation.
Judge: Ms. Siamese, do you agree with Ms. Husky's description?
Suzy: Yes, ma'am.
Judge: Ladies, do you think that Mr. Boxer was drunk?
Suzy: That would explain why he wouldn't stop talking about himself. He's not usually like that.
Vanessa: I think you're absolutely right, Judge. His breath was terrible.
Judge: What did you say to Mr. Boxer?
Vanessa: I told him that I didn't associate with cheaters and growled. I think he left after that.
Judge: Ms. Siamese, do you agree with Ms. Husky's description of what happened?
Suzy: Yes ma'am.
The judge looked at Joey.
Judge: Mr. Boxer, I don't think you have much of a case for slander. Apparently, you did say what you are accused of saying.
Joey: Yes, ma'am, I guess I did. But I honestly don't remember saying it. I must have been bragging to impress Vanessa. I was pretty sure I knew what was going to be on the test because I knew what the professor had been emphasizing. I don't even know how to steal a test.
Judge: OK. Ms. Siamese and Ms. Husky, you are free to go. Thank you for coming in. Mr. Boxer, I am going to recommend that the medical school allow you to graduate. You don't seem to be guilty of anything other than talking too much.