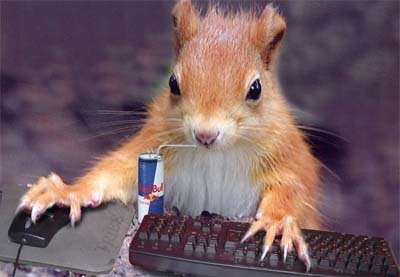 Sammy and his family live with a scurry (group) of squirrels in an oak grove. It's fall – time to gather nuts for the winter.
The group has planned a "nut gathering party," and everyone is invited. Sammy's family is getting ready to go.
June (his wife): Sammy, are you ready to go?
Sammy (at the computer): You and the kids can go ahead. I need to finish what I'm working on.
Peter: Dad, you never gather nuts anymore.
Sammy: I'm retired. That's what I have you for.
Sarah: Daddy, be serious. It's embarrassing. All the other fathers are there.
Peter: Besides, it's a party.
June: Honey, you can take a break for one afternoon, can't you?
Sammy: Sorry, I really can't. I need to finish before winter. Remember to bring the nuts home instead of burying them.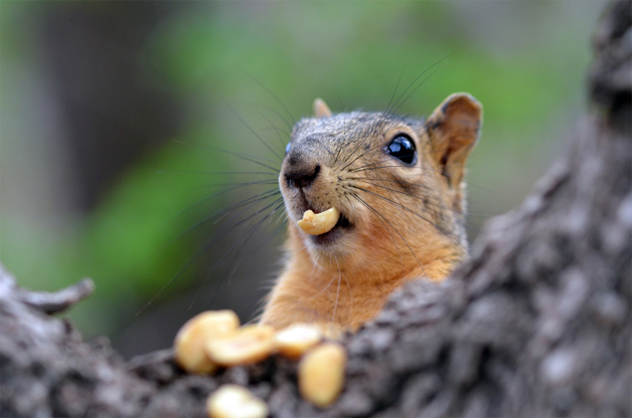 Sarah: That's just weird, Daddy. Why? My friends are all going to laugh at me.
Sammy: I'm working on an idea to make it easier to find our nuts this winter. Did you know that some squirrels never find more than a few of the nuts they've buried?
Peter: We always have enough to eat.
Sammy: I know. But I think we should know where ours are.
June (sighing): C'mon kids. Let's get going before all the good ones are gone.
The three of them leave the nest. It's a beautiful afternoon, and there are nuts everywhere. The kids run off to search with their friends. June finds her friend, Kelly.
Kelly: Hey, June! Great to see you. Where's Sammy? I haven't seen him around much.
June: He's working on some top-secret project about the acorns.
Kelly: That's strange. It seems like he'd want to be out here in the sun. But I guess if it's that important, he should be doing it.
June: I suppose. But I think the rest of the scurry is beginning to believe he's crazy.
Kelly doesn't answer. She's looking at the other squirrels gathering and burying acorns. She spots Peter and Sarah. They each have a pile of nuts near them.
Kelly: Are Peter and Sarah all right? It looks like they are just piling the nuts up instead of burying them. Aren't they feeling well?
June: They're fine. It's part of Sammy's plan. He wants to know where each one is buried.
Kelly: That's a little strange. Why does he want to know?
June: I have no idea. He just said it's vital to his project.
Kelly starts to feel sorry for June. She thinks the other squirrels may be right. Sammy's mind was starting to go. He was becoming "squirrely."
Before long, the sun starts going down and the squirrels return home.
Peter: Hi Dad. We're home.
Sammy: Did you get lots of nuts?
June: It was a good afternoon. A lot of the squirrels said they were done for the season.
Sammy: That's great! So where did you put ours?
Sarah: They're still where we found them. In piles.
Sammy: I thought you were bringing them home.
Sarah: It was way too embarrassing. Everyone else buried theirs. The other squirrels thought we were just being lazy. Mom said we could bury them from where they are.
Sammy: I suppose she's right. Let's go.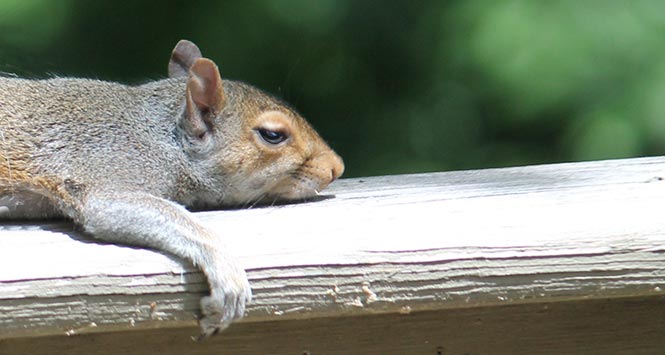 Peter: I'm tired. I've been hunting nuts all afternoon.
Sarah: Besides, it's getting dark.
June: I'm sure they'll be fine until morning.
Sammy finally agrees, disappointed.
The next morning, the family starts burying the nuts. It's a slow process because Sammy wants to write down exactly where each nut is. Several hours later, they finish.
Sammy: Great job, everyone! Thanks for your help.
They return to the nest, where Sammy immediately goes onto his computer. He works intently for the next few weeks. Running between the computer and where the nuts are buried. He finally has to stop when the snow starts to fall.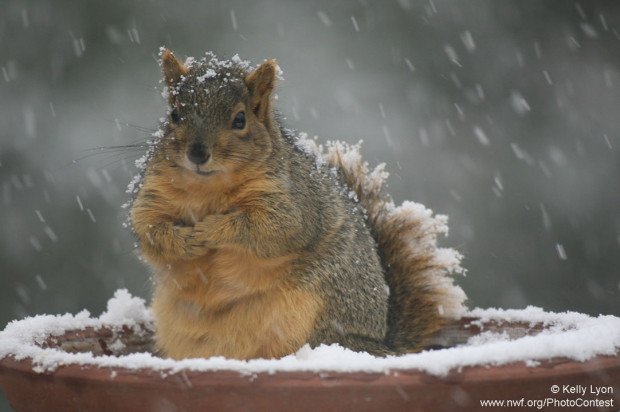 Next week: Is Sammy crazy or is he a squirrel with a plan?
Pictures are courtesy of Google Images