Greetings. Snoops and Kommando here. We've probably told you that our human brother is an outstanding cook – if you're a human. He's the one who introduced lentils to the menu. And chickpeas. And lots of dried beans. He also uses a lot of different herbs. Some of them smell good. Others just smell.
Mom is trying to help. She bought a bunch of herb plants. Some are outside in pots, and some are inside in pots. It looks like a basil jungle under the plant light. Neither one of us is much for plants, so we've been avoiding them. But it did make us wonder if there were any herbs we should look out for.
As is the case for flowers and other plants, some herbs are good for us and we need to avoid some.  In the case of herbs that may be beneficial for cats, make sure your vet is on board before taking them medicinally.
Safe (and possibly beneficial) Herbs
Basil – Has both anti-inflammatory and antibacterial properties. It also relieves anxiety in some kitties.
Calendula – It has anti-inflammatory properties. It might even be able to help speed up wound healing.
Catnip – It is a mood and activity stimulant and can help calm stress and anxiety. It also has anti-itch properties. Note that it is a member of the mint family and can cause vomiting and diarrhea if you overindulge.
Cat's Claw  – It helps with allergic reactions. It might help with your immune system.
Dandelion Root – It has anti-itch properties so it can help alleviate allergies. It also aids digestion and liver detoxification.
Dill – It can calm the stomach. It also alleviates bloating and gas.
Echinacea – It helps support good immune health. If you're prone to upper respiratory infections (like the human cold), maybe you should ask your vet about it.
Goldenseal – It has antibacterial properties. It may be useful as a natural disinfectant on cuts and scrapes.
Licorice Root – It's like the cortisone your human uses, so it helps your mucus membranes. It can reduce allergic itchiness, digestive issues (it is particularly soothing to your bowels), and respiratory problems.
Mint – It's a natural pest repellent. It also soothes your skin and helps you relax. But too much can be rough on your tummy.
Parsley – It can help boost your immune system and support good eyesight (it provides vitamins A, C, and K).
Rosemary – It has antioxidant, antibacterial, and antifungal properties. It can help with your skin, coat, and eyesight. It also improves digestion.
Thyme – It has antioxidant, antibacterial, and antifungal properties. It also provides fiber to your diet.
Valerian – It is a mood and activity stimulant for cats. It can be used as an alternative to catnip or silver vine. Weirdly enough, it usually has the opposite effect on humans. It is also known to boost the immune system.
Witch Hazel – It can be used to treat feline acne. Simply dab your skin once or twice a day.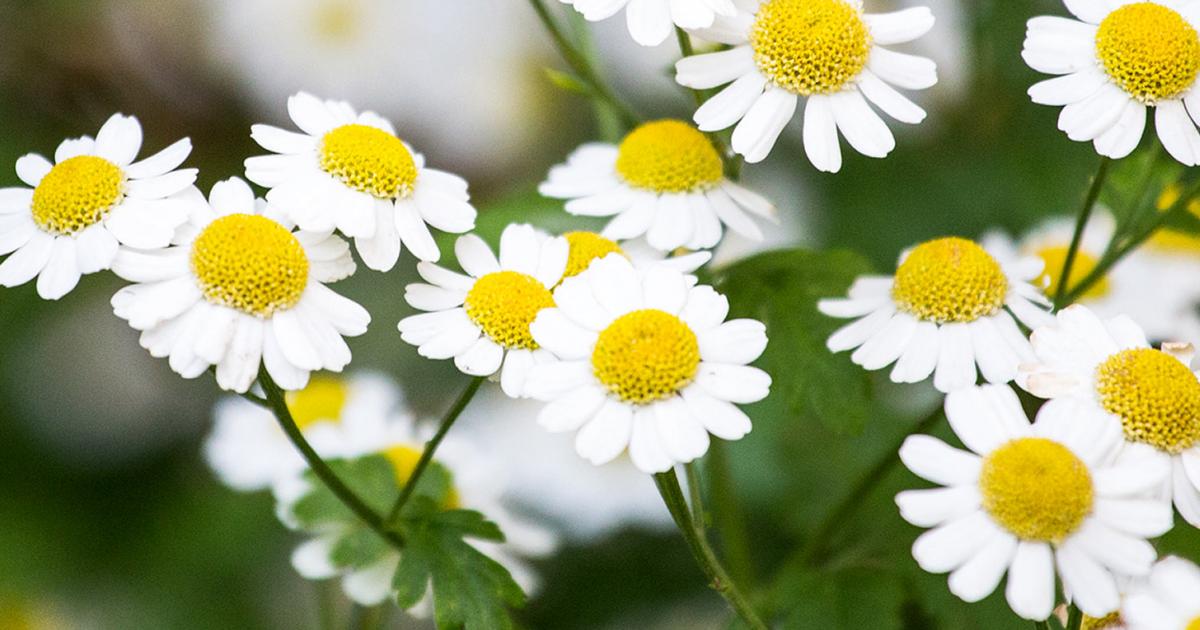 Unsafe for Kitties
Chamomile – There are several types of chamomile. German chamomile is safe for cats. However, English, Roman or True chamomile can cause dermatitis, vomiting, diarrhea, and allergic reactions.
Foxglove – It can cause cardiac failure and death.
Garlic – It is extremely toxic. It can cause vomiting, increased heart rate, and damage to your red blood cells leading to hemolytic anemia.
Lemongrass – It can cause diarrhea and vomiting.
Marijuana – It can cause vomiting, low blood pressure, hypersalivation, and possibly even seizure, coma, and death. No form is safe.
Onions and Chives – They can cause diarrhea, vomiting or an upset stomach and severe damage to the red blood cells. Onion powder is as dangerous as the whole onion.
Oregano – It can cause diarrhea and vomiting.
St. John's Wort – It can make you more sensitive to the sun, leading to ulcerative or peeling dermatitis.
Tarragon – It can cause diarrhea and vomiting.
We've decided to leave the herbs to the humans. Although we are going to try to get Mom to move the catnip inside.
Pictures courtesy of Google Images (not us or our plants)