The other day someone said that Snoops' tongue was weird. We really like this person and know that we're her first close cat friends. But it was still a little irksome. Everyone knows that cats have pawsome tongues.
Our tongues evolved the way they did because we are such amazing hunters. They are covered with little spikes called papillae that are hooked at the end. The papillae are shorter on the the sides of our tongues than in the middle, and the hooks all face into the middle of our mouths.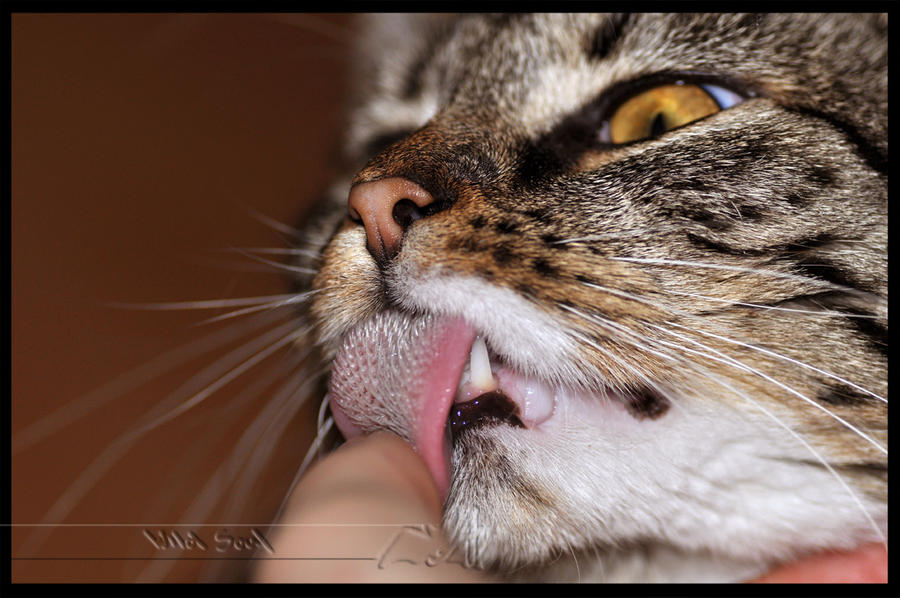 Not everyone has an equally rough tongue. Mom says that our angel sister Rascal's tongue was so rough that it would actually rub the skin off if she was too affectionate. On the other hand, Rascal's sister Critter had a tongue that was almost smooth. Snoops' tongue is the rougher between the two of us.
As you might have guessed, our tongues are central to our ability to survive. We use them for eating, drinking, and grooming. The details are below: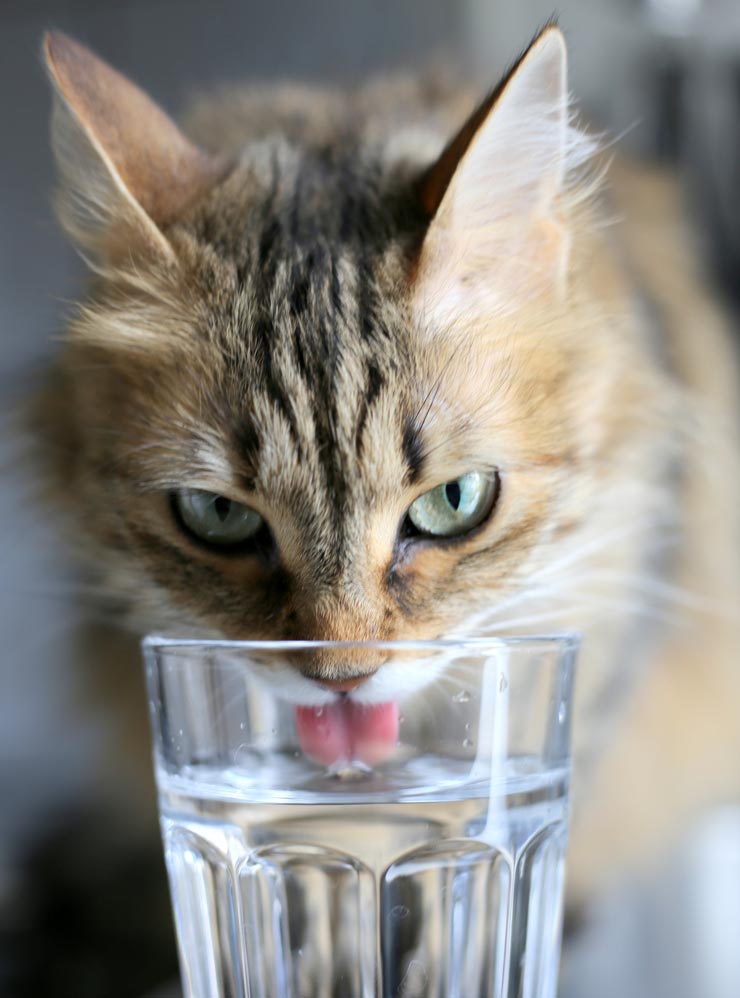 Drinking – Our tongue is vital to our ability to drink. We curl it around to create a kind of funnel, then bend it back like a spoon. You have probably noticed that you only have to put the tip of your tongue in the water, then lift it up and suck in. It's a fast process that allows for quick hydration. Some humans timed us and found that we can make approximately four licking actions in a second. That skill comes in pretty handy around the drinking hole when there might be predators lurking.
Eating – Since we are predators, we need a way to get the meat off of the prey and into our tummies. Our tongues are perfect for this task. Those little hooks are meant to get meat off of the bones and broken down into digestible pieces. They work wonders on pate and other forms of canned cat food as well. Just how good are they? Good enough that the same design is used by our wild cousins, the lions and tigers. (Wow. Wonder if Rascal confused Mom with dinner one time?)
We don't have as many taste buds as humans do. That might be because we aren't programmed to eat sweets in the wild. Our natural palate runs strongly to the savory side. However, as Snoops will attest, our tongues can be trained to appreciate sweet flavors. And many cats have discovered that those little hooks work really well on ice cream.
Grooming – The little hooks are good for more than eating. When we lick our coats, we remove the loose furs. It keeps us looking gorgeous. It also removes the scent of anything we might have eaten. We don't want to smell like our food because we don't want other animals thinking that we might make a good snack.
The downside is that some of those furs might stick on the the hooks. If you swallow too many of your loose furs, you will end up with a hairball. And most of us know how unpleasant that is.
Climate Control – As you may recall from our post about beating the heat, the tongue also has a role in keeping us cool in the summer. When we groom, we wet our fur. As the saliva dries, it has a cooling effect. Cleanliness is vital to comfort in the summer months.
Socialization – Mother cats lick their kittens to clean them and train them in self-care, but they also do it because they love them. Grooming is a sign of affection.
If you really love your human, you may have attempted to groom them. A lot of humans think that we are kissing them, and in a way we are. However, some of them really can use the extra help in the cleanliness department. (Hint: How often does your human bathe compared with how often you bathe?) Either way, we do it because we love them.
So if a human complains that your tongue is too rough, tell them you like it just the way it is. It is cat-astic.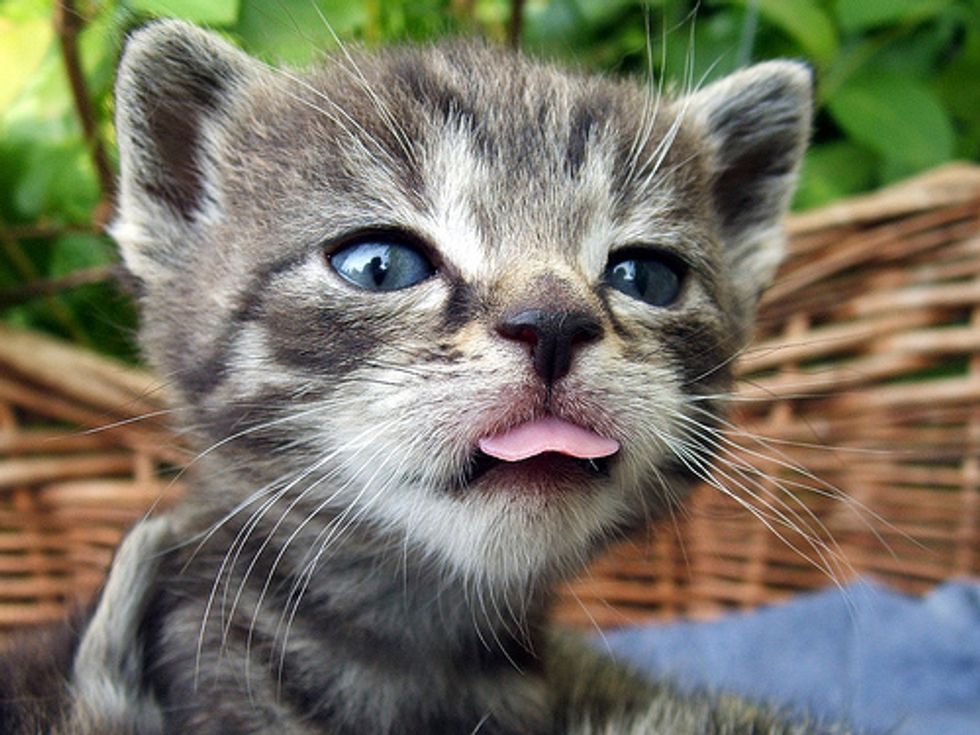 Belated Happy Dominion Day to our Canadian friends. And Happy Independence Day to those in the US.
Pictures courtesy of Google Images.