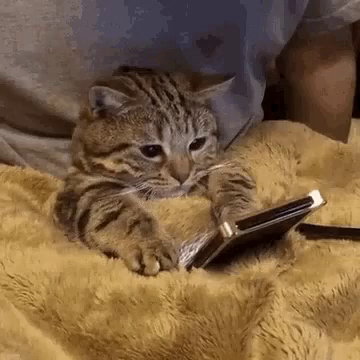 Not really. But we did get to see a list of some of the abbreviations humans use on their phones. Some of them are pretty funny, and some of them are kind of lame. But we thought that we might be able to adapt some of them for ourselves. First is what you humans say, second is how we plan to use it.
ASAP – As Soon as Possible – needs to be replaced with RN (below)
BEG – Big Evil Grin – we like this one the way it is
BRB – Be Right Back – we'd like to use this with our humans. It would mean "Don't move. I'll be back in less than a couple of hours and will continue to want your undivided attention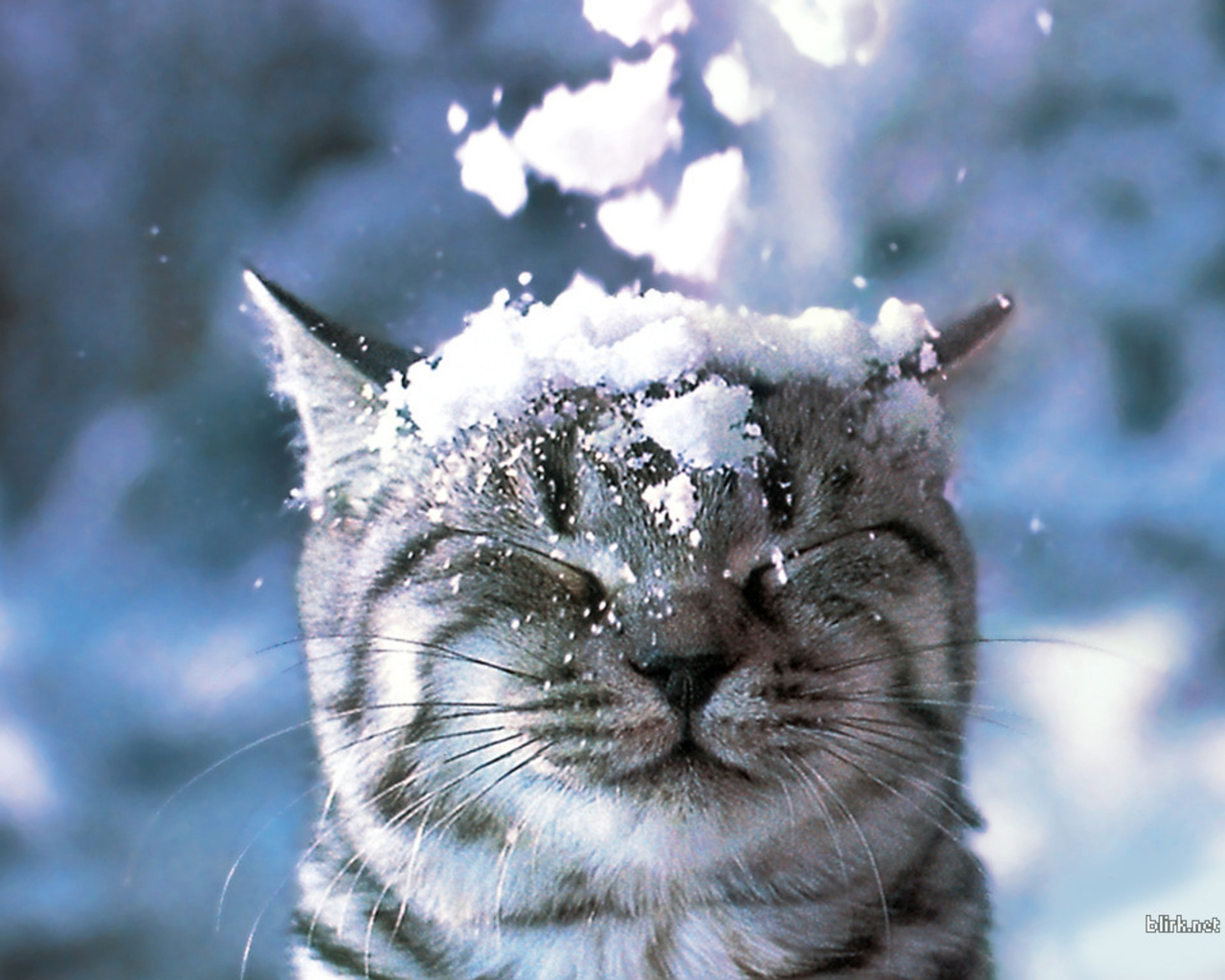 CTWN – we made this one up – Change the Weather Now – for when the weather is too nasty to go out or is too bad for decent cat TV
DIY – Do it Yourself – seems like it will really come in handy if the humans are silly enough to ask us to do something
IDK – I Don't Know – seems useless. Cats always know.
ILY – I Love You – We don't really have a problem with it. We prefer ITY – I Tolerate You, particularly when it comes to all but our very favorite human(s) and other creatures
IMO – In My Opinion – seems kind of silly. We're cats. Who else's opinion would we care about?
LOL – Laugh Out Loud – cats don't really laugh (See BEG). We prefer MOL – Meow Out Loud – to be used when we think something is amusing
NA – Not Available – We prefer OTB. But if you want to be delicate, this is an acceptable substitute
NP – No Problem – apparently humans use this when someone asks them to do something and they will do it. We like the concept. We'll get around to whatever at some undefined point in the future
OMG – Oh my Goodness – no cat would ever say that. We'd say OMC – Oh my Cats
OTB – we made this one up – On the Box – it means DO NOT DISTURB
POS – Parents Over Shoulder – this is dumb, we don't care if other cats are around. We prefer HOS – Human Over Shoulder – to be used when on Amazon, in the treats, etc. and the human is spotted
RN – Right Now – we like the concept. Is there a way to make it stronger?
ROFL – Rolling on the Floor Laughing – we would not do this on the floor. We prefer ROFM/ROFP – Rolling on the Floor Meowing/Purring – to be used when extremely contented
TBH – To Be Honest – we don't need this; cats are always honest
TGIF – Thank Goodness it's Friday – we don't care what day of the week it is. We prefer TGIS – Thank Goodness it's Snacktime – to be used when we really need a break
TTYL – Talk to You Later – we don't really talk. We prefer MTYL – Meow to You Later. To be used with friends
YOLO – You Only Live Once – we have nine lives. We prefer YOLNT – You Only Live Nine Times
Now we have to get on Amazon to get those phones.
Pictures courtesy of Google Images.