Where we are: There's a new family moving into Calico Corners and they sound a little strange. They have a lot of children and requested that the lawn be replaced with extra dirt. You can see Part 1 here.
The family moved in a few weeks later. The next day, several residents went to Cielle Calico's office. Cielle had been expecting them ever since he learned more about the new residents.
Cielle: Good morning, all. It's nice to see everyone so bright and early.
Sammy: Good morning, Cielle. You sold that house to a family of lions.
Tammy: It looks like they brought their own prey. It's disgusting.
Frankie: I'm not sending my kids to school with lion cubs. What if the cubs get hungry?
Sammy: What about us? We'll probably be next after they run out of what they brought.
The cats all began to talk at the same time. There were even some growls.
Cielle: Please calm down everyone! I did not sell the house to lions. You should know me better than that.
Sammy: So why are they living in the house?
Cielle: That's just temporary. They'll only be here for a few weeks to finalize the paperwork for the new business.
Tammy: Who did you sell the house to?
Cielle: Mikki Meerkat, the owner of MM Construction.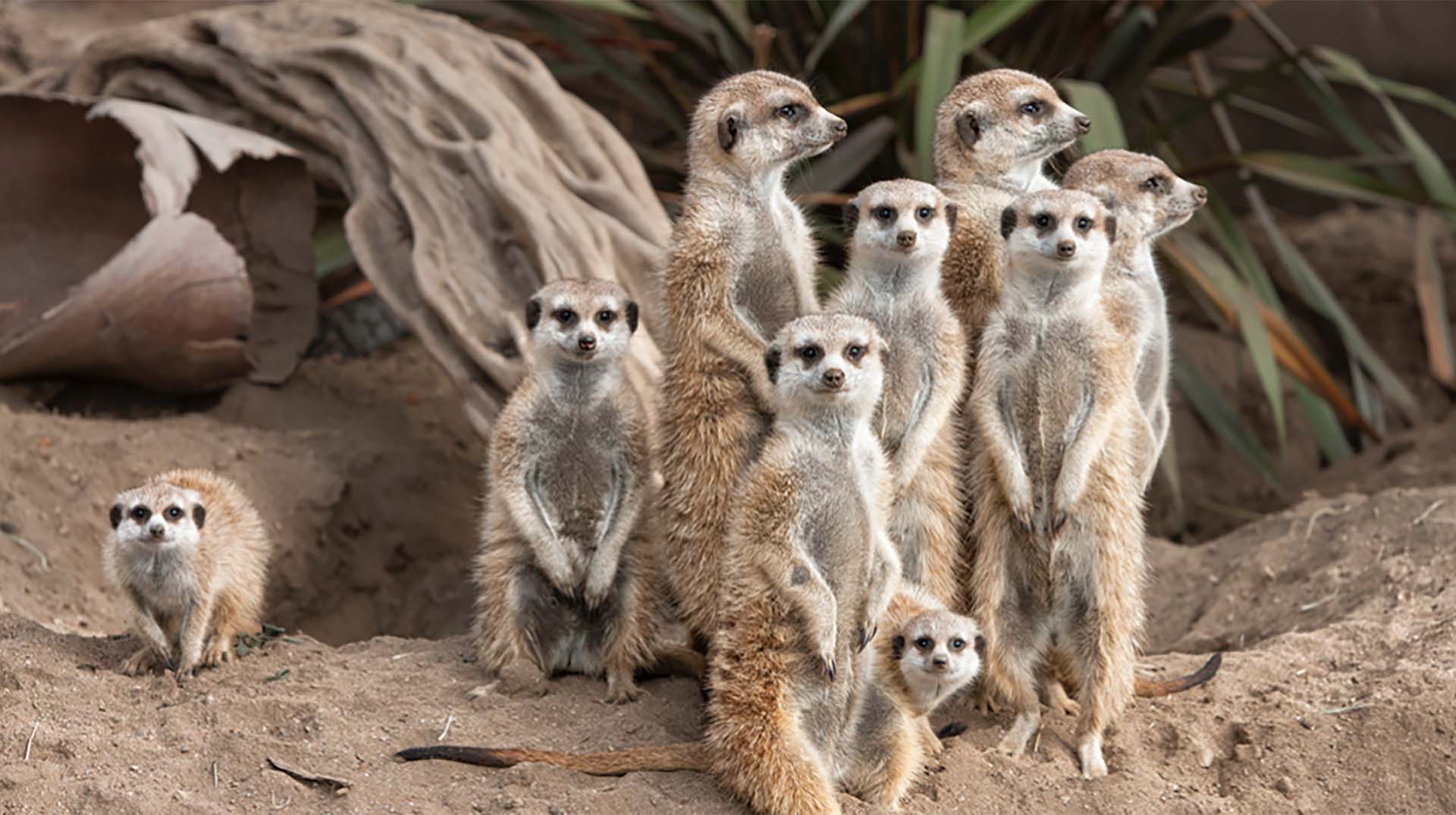 The cats looked confused.
Morrie: What's a meerkat?
Cielle: They're the other animals you saw.
Morrie: Those skinny things? They don't look like any cat I've ever seen. They did tunnels and sleep in them.
Cielle: They're not cats. They're more like weasels. They're very nice. You should go introduce yourselves.
Morrie: Maybe tomorrow. I need to think about this.
The other cats nodded in agreement.
Later that day, Tammy's two kittens came racing home from school.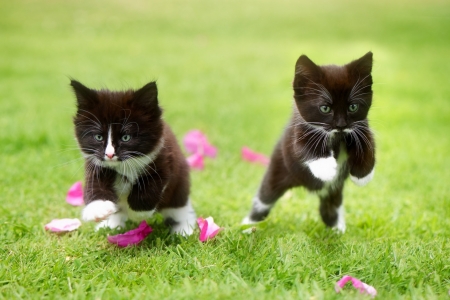 Abby: Mom, guess what happened at school today.
Before Tammy had a chance to answer, Andy broke in:
Andy: We got new students today. But they're not regular cats. They're meerkats.
Abby: And meerkats aren't really cats at all. They're totally pawsome! They can stand on their back legs and look around.
Andy: And they make tunnels! Can we invite them over?
Tammy: Not until I meet their parents.
Abby: Can we all go over there now?
Tammy: It's not polite to just show up at someone's front door.
Andy: But, Mom. The parents are really nice. They dropped their kids off at school and stayed to talk to us. They speak pretty good Cat, too.
Abby: Please, Mom?
Tammy: Let me call over there and invite the family for dinner.
Abby and Andy: Thank you!
Andy: By the way, their favorite food is beetles.
Tammy: Oh. I wonder where you buy those?
Mikki and Giselle Meerkat came over with their three pups. Abby and Andy were right; they were extremely nice and told wonderful stories about living in Africa. The kids had a great time. Tammy promised they would do it again soon.
Tammy spread the word to the other cats about the great time they'd had with the Meerkats. She organized a welcome party for the entire clan. Before long, the Meerkats were part of the group.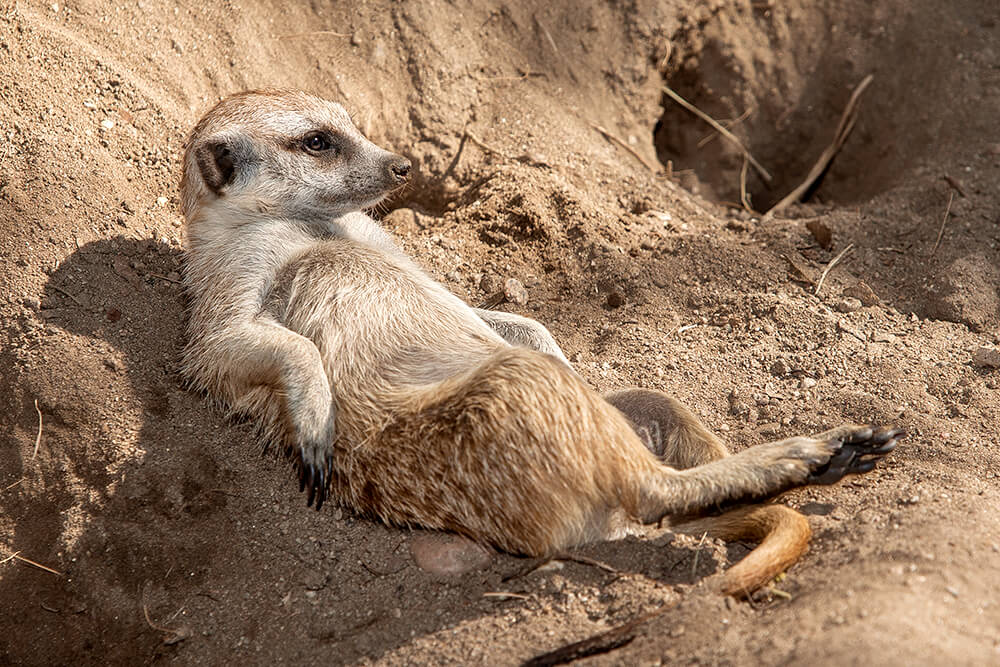 Next week: Did everyone live happily ever after?
Pictures courtesy of Google Images.