Where we are: Mortimer Weasel has convinced Santa Claws that he needs to have his toys built by elves all over the world rather than just the North Pole. Santa would be able to pick up the toys locally for delivery to the kittens in the area. Unfortunately, Santa finds out three days before Christmas that some of the toys won't be ready.
(The link to the first part of the story is at the right.)
Santa: What am I going to do? That idiot has ruined Christmas for all of those poor little kittens.
Mrs. Claws: I have an idea.
Santa: Thank you, dear. But I don't think there's time for anything now.
Mrs. Claws: Just trust me.
Mrs. Claws ran off while Santa continued to pace back and forth. Finally, he curled up in front of the fire and went to sleep. He dreamed about chasing weasels through the snow.
When Santa woke up, it was dark. Mrs. Claws still wasn't back. He walked back to the house; she wasn't there either. Where had she gone? Finally, she came in and nuzzled Santa.
Santa: There you are! I was getting worried. Where have you been?
Mrs. Claws: I told you. I had an idea about how to fix your problem.
Santa: Did it work?
Mrs. Claws: We'll know in the morning.
Santa and Mrs. Claws had dinner. They curled up and went to sleep. Before they knew it, someone was ringing the bell. Santa got up and answered the door. It was Greta. She had been chief of toy production before Mortimer eliminated her job.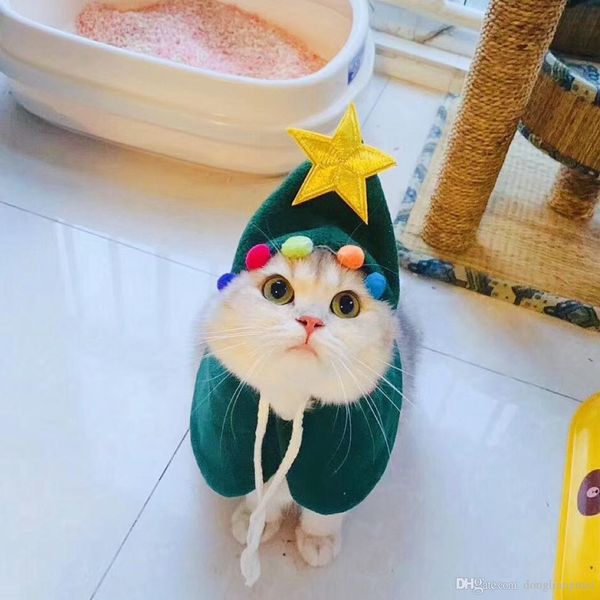 Santa: Greta! It's wonderful to see you! How have you been? What brings you here?
Greta: I'm great, Santa. Mrs. Claws came to see me yesterday and told me about your problems. We elves had been wondering how this new system was going to work. Everyone's feeling badly that we let that weasel talk us into it.
Santa: It's not your fault, Greta. I'm sure he made it sound fool-proof.
Greta: Anyway, is Mrs. Claws here?
Mrs. Claws: Greta! How are you doing?
Greta: We're ready to show Santa the big surprise.
Santa: What big surprise?
Mrs. Claws: You'll see. Come with us.
The three of them walked toward the toy shop. Santa was surprised to see all the lights on. The local elves had finished their work at the beginning of the month and were all on vacation until after Christmas.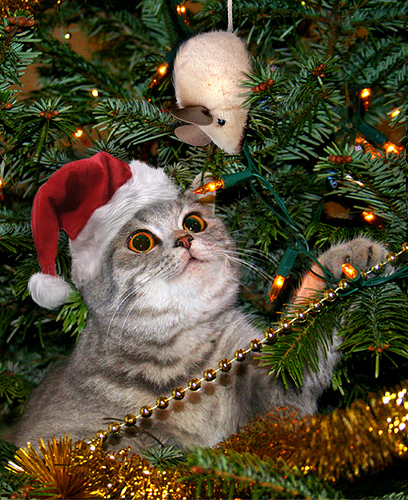 Greta opened the door, and Santa saw the elves working feverishly, building the extra toys he needed.
Santa: Greta, how did you do this? I thought everyone had left town.
Greta: No one wanted to miss Christmas Eve, even if we weren't working. When Mrs. Claws told us about the kittens who were going to miss their visit from Santa Claws, we got to work. You should have everything you need before you go.
Santa: Greta, I can't believe you would do that. Particularly after the way Mortimer treated you.
Greta: It doesn't have anything to do with him. It's about the kittens.
Santa: That's true. It is about the kittens. I don't know how to thank you. Please tell the elves that they'll be getting double their regular Christmas bonus regardless of whether or not they get everything finished.
Santa and Mrs. Claws left the elves to their work. Santa was beside himself with excitement. Maybe it was going to be all right after all.
The next day, Santa got dressed and ready for the trip. He went to the toy shop to see how everything had worked out. He was amazed to see everything he needed for the area around Guam.
Greta: What do you think, Santa? They're all here; no kitten with be without a gift. I'm really proud of the team.
Santa: Greta, the team is truly incredible. Excellent as always. I couldn't have done this Christmas without all of you.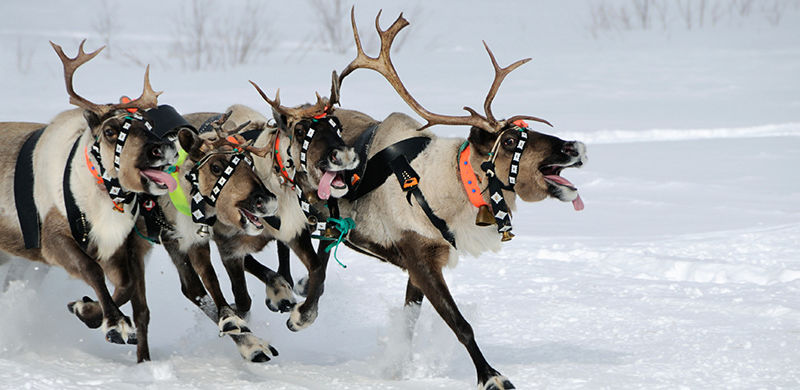 Santa Claws made his trip around the world. The new regional delivery system wasn't too bad, but he didn't like not having control of the quality. Some things just weren't up to his and Greta's standards.
When Santa returned to the North Pole, he fired Mortimer and gave Greta her old job back. He didn't want to fire all of the regional elves, so Greta worked out a system where they would do early production. Everything would be sent to the North Pole for completion and quality control.
All pictures courtesy of Google Images.