Josie and Kenny Kitty came home from school, said hello to their mother, and turned on the TV. Everything was fine until the screen went blank, then said "searching for signal."
Josie: Mom! The TV lost its signal again.
Kenny: That's the fourth time this week.
Mom: Well, you'll just have to wait for it to come back on.
Josie: But it's our favorite show, "Tom Kat, Secret Agent." Tom had just figured out who stole the catnip, but we didn't know yet.
Mom: I'm sorry, honey. I can't do anything about it.
They waited for a few minutes, then turned off the TV. About an hour later, their father came in.
Kenny: Dad, the TV's out again.
Dad: This is ridiculous. It seems like we don't have TV half the time. I'm going to call the service people.
He calls the cable company and is put on hold. The longer he waits, the more irritated he gets. Finally, he gets through and explains the problem. He listens for a few minutes and hangs up.
Josie: What did they say, Dad?
Dad: They can't tell us anything unless they send out a technician to check it out.
Josie: OK, what time will they be here?
Dad: Thursday, between noon and five.
Kenny: Thursday? But it's only Monday. What are we supposed to do until then?
Dad: Find something else to do.
Kenny: But I need the TV for my homework.
Mom: You'll just have to tell your teacher that our TV isn't working. Or go over to Henry's and watch it with him.
Dad: What kind of homework did she assign that needs the TV?
Kenny: We're supposed to write a report about the French Revolution, and "A Tale of Two Kitties" is on Mouseterpiece Theater tonight.
His mother started to laugh.
Kenny: What's so funny. That's about the French Revolution.
Mom: It's not a true story. I think she meant that you are supposed to read something. A book or something I find you on the Internet.
Kenny: Oh. Well I guess I don't need the TV for that after all.
Mom: I guess not.
Josie: But we still need something to do.
Dad: You could read. Or go for a walk. Or clean your rooms.
Josie: I meant about TV. We'll be the only ones at school who don't know what's happening on "Dr. John, Veterinarian to the Stars." And "Susie Squirrel: High School Hero."
Mom: I think you'll survive. You two watch too much TV. When your Dad and I were your age, we ran around, and climbed trees and had a lot of fun.
Dad (joking): I don't know. That sounds pretty important.
Mom: Then go to someone's house and watch it.
Kenny: That would be lame.
Mom: Why?
Kenny: Their TV's are all old. We have the only one where it looks like the mice are right in the living room when you play games.
Mom: Well, I guess you're stuck.
Josie: It's OK, I guess. We can stick around and keep you company Mom.
Kenny: Yeah! You can play games with us and teach us how to cook and stuff.
Mom: Maybe I should help you find something to do.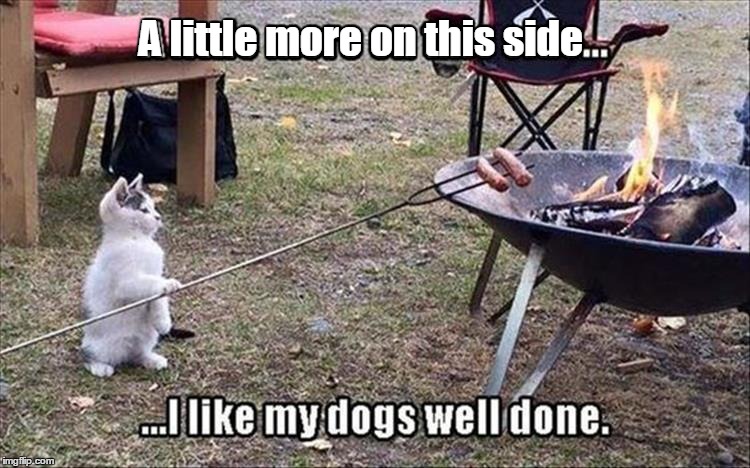 What should two bored kittens do to entertain themselves when the TV goes out?
All pictures courtesy of Google Images