Tori Tabby came running in the door.
Tori: Mama! Mama! Guess what!
Mama: What? What's all the excitement?
Tori: Robbie asked me to marry him. He says he wants to settle down and have a family.
Mama: Oh, Tori! I'm so happy for you. He was always such a good kitten. I'm glad to see that he's turned into a fine young cat.
Tori: He is so sweet, Mama. I'm so excited.
Mama: Do you want a big wedding, sweetie?
Tori: Not really. Just our families and a few friends. Do you think Daddy will come?
Mama Tabby hesitated before she answered. She hadn't really spoken with Tori's father much recently.
Mama: I don't know, sweetie. Why don't you ask him?
Tori: I don't want him to say no. What if I ask him and he says no? It would ruin the whole thing.
Mama: Why would he say no?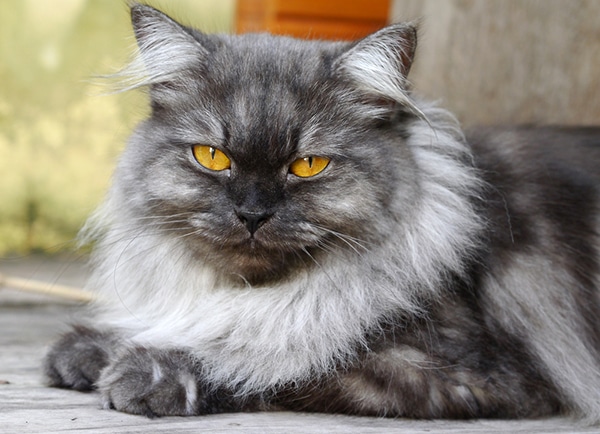 Tori: I don't know. He hasn't been the same since he started hanging around with those snooty Persian kitties. He thinks he's better than we are.
Mama: He doesn't think he's better than you are, Sweetie. He's just busy. After all, he does have a new family.
Tori: But they're mostly humans, Mama! He doesn't have any new kittens.
Mama: Yes, but you know how humans are. Once you adopt a family of them, they never want to let you out of their sight.
Tori: But he's not even a Persian! All the other cats are pure-bred.
Mama: Sweetie, you know what happened. Your father saw Princess playing in the yard and went in to play with her. The humans started feeding him, and before we knew what was happening, the humans decided that he and Princess were so cute together that they needed to be in the same family.
Tori: He could have left.
Mama: Just because he's happy there, doesn't mean he doesn't love you. Go ahead and call him.
Tori: Maybe I should ask Robbie to talk to him.
Mama: If you want him to see you get married, you need to talk to him.
Tori decided that her mother was right. She went to visit her father the next day. When she approached the house, she saw a young human playing in front. Tori went up to him and started explaining her story. The boy looked extremely confused.
Boy: You're a beautiful little kitty, but I don't know what you want. Are you hungry? I can get you something to eat.
Tori tried talking slower and more loudly. So the boy reached down and started petting her. She rubbed against him, hoping that he would start to understand.
Attracted by the loud sounds of a cat, a group of three cats came to the front of the house. There were two Persians and a handsome mixed breed named Davy. He looked closely at the visitor.
Davy: Tori! Is that you?
Tori: Daddy! How are you?
The father and daughter ran together and started to nuzzle. The two Persians were not impressed and began to hiss.
Next week: Will Tori and the Persians become friends?
Pictures courtesy of Google Images