Mardi Gras (Fat Tuesday) and Ash Wednesday are next week, so Easter is just around the corner. We thought we'd check in with the Easter Bunny (EB), see how things look going into his busiest time of the year. Let's listen in on a meeting at headquarters.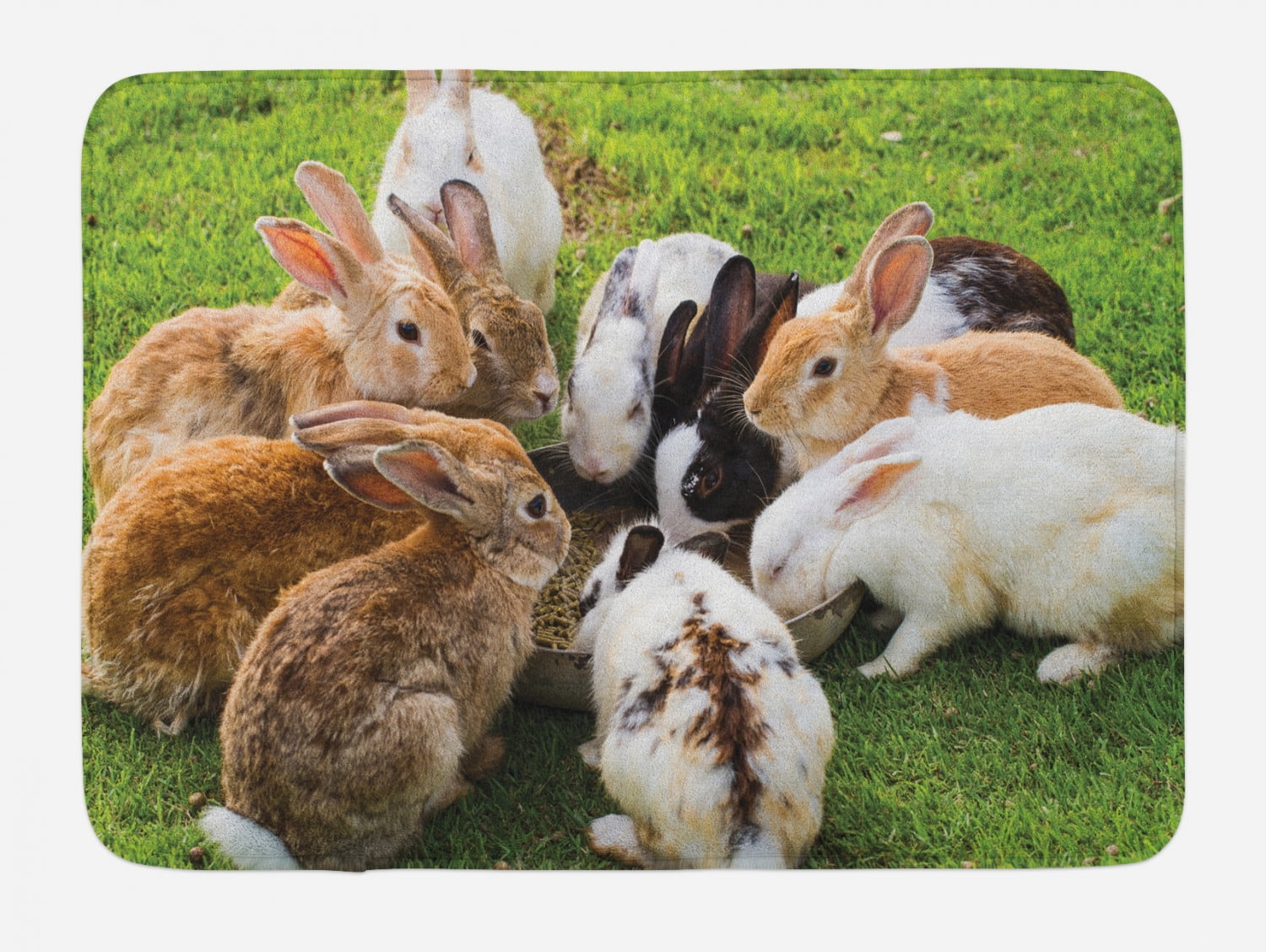 EB: Hello, everyone. Thank you for joining me at the kick-off for the busiest time of the year here at EB Enterprises. I'm excited to welcome all of you. Let's kick things off with a report from Raphael in Marketing.
Raphael: Good Morning. I'm excited to say that we are finally back at full capacity after the events of the past few years. We have a lot planned. First, we have signed an agreement with the folks at Holiday Heroes to schedule a full season of Breakfast with the Easter Bunny.
Jenny: Aren't those the humans who dress up like EB at malls and restaurants?
Raphael: Yes, it's a very popular program.
Jenny: But they're so creepy. They don't even look like real rabbits.
Raphael: I'm told they've been working on their costumes, and they should be a lot better. Hopefully, fewer screaming children.
Geoffrey: And there were those problems with the way they acted too.
Raphael: Right. Carrot mimosas are definitely off the menu. Humans cannot handle carrots and champagne. That was a disaster that we learned from.
The rabbits in the room nod approvingly.
Raphael: You should start seeing them in stores and restaurants beginning next weekend.
Paul: Any plans for making EB more like Santa? More presents and more hype throughout the year?
Raphael: EB is not interested in becoming Santa Claus. He wants to stick with the candy and eggs with maybe a few small gifts thrown in. No major changes in direction. He has decided against a phone app to speak with children. Says he's more a symbol of spring than a gift machine. He's going to leave the big stuff to Santa.
Paul: Is it true that Santa doesn't want the competition?
EB: That's enough, Paul. Don't start any rumors. Things are fine between Santa and me. I'm just not interested in a year-round operation like he is. Thank you for your report, Paul. Next let's hear from Marcia in Distribution.
Marcia: Thanks, EB. It looks like it's going to be a bit of a challenging year. Global distribution channels are still not fully back to normal, and some things are still a little pricey. We're doing our best, but it looks like eggs may be a little scarce.
Jeff: How are you going to handle the shortages?
Marcia: We have a lot of connections. I think things will be fine. But we will be working hard right up to the very end to make sure we make and deliver only the best products.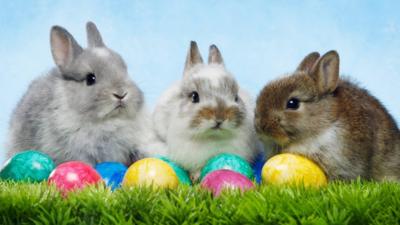 Pierre: I've heard rumors that the chickens may go on strike before Easter to make eggs more expensive,
Marcia: I hadn't heard that. Is it a reliable source?
Pierre: Well. My mother said her sister saw it on Rabbit Reddit.
Suzette: I saw it on BunnyBook. My sister's mother-in-law sent it to me. She heard it from some friends of hers.
Marcia: I'll look into it, but I'm guessing those are just rumors.
Ted: Do we have a guaranteed supply of eggs?
Marcia: We've never had a problem. We have suppliers all over the world.
EB: Stay calm, everyone. We'll have plenty of eggs. And I don't want anyone in this room spreading rumors about the scarcity of eggs. We're in the hope business, not the egg business.
Josie: What about chocolate? Is there a shortage of that too?
EB looked surprised.
EB: Josie, I'm surprised at you. You've been here long enough to know that chocolate is never a problem for the Easter Bunny. We make our own chocolate. We would never run out of that.
Josie: I forgot. After that mess with getting chocolate alligators and platypuses instead of bunnies and chicks two years ago, we moved it back in-house. Never mind.
EB: Finally, I'm going to turn it over to Jack in Rabbit Resources.
Jack: I just want to remind everyone that we have finished our seasonal hiring. I'm excited to say that we are fully staffed for the first time in three years. Apparently, on-site bunny sitting and all the carrots you can eat were the key. We have also added some tuition reimbursement and bonuses for our regular staff. We will be posting the new teams and schedules by the end of the day.
Stuart: Who did the hiring? The last bunch of seasonal employees weren't very good. And they didn't last.
Jack: We were more careful this year. Almost everyone is a referral from a current employee or a successful former employee.
Stuart: And no dogs?
Jack: Unfortunately, we will not be bringing in any canines. The Easter Bunny needs to be represented by bunnies. There was too much stress having a potential predator in the factory.
Annabelle: He wasn't a predator. He was just over-enthusiastic.
Stuart: He kept smelling me. It was unnerving.
Jack: It was a distraction. This year, it's all rabbits.
EB: Thank you everyone. Let's make this our best year ever!
He walks out to much foot stomping.
Pictures courtesy of Google Images.